A Look at System Six Reviews
System Six reviews would tell us that this supplement is an effective aid for weight loss*. However, this statement is not new anymore, as almost all supplements would claim to be as such. What System Six has got to offer that makes it more competitive are the 6 support system for weight loss*. These support systems talk about the different attacks for weight loss*, from metabolism to mood enhancement.
Product Features
System Six reviews reveal that the six stages or approaches towards weight loss* utilize different ingredients in order to maximize the weight loss* effects. The six approaches are thermogenesis, increased energy, mood enhancement, metabolism, breakdown of carbohydrates and antioxidant action. One would not see these 6-in-1 benefits in other supplements.
What It Has to Offer?
Irwin Naturals, the maker of System Six claims that it is their mission to make their supplements revolutionary and of cutting edge. They take potency and bioavailabilty very seriously, thus their proprietary blends are infused with bioperine and other important herbs necessary for weight loss*. Furthermore, the supplement emphasizes not only on metabolism, but also on mood enhancement and fat burning.
Weighing the Risks and Benefits
As with any other supplement, System Six has its own benefits and risks. Basically, the six support systems it offers to dieters look like a comprehensive and dynamic approach to weight loss*. Whereas other fat burners focus only on metabolism, this supplement also gives due emphasis to the importance of carbohydrates breakdown, increase* of energy and mood establishment. It recognizes the fact that weight loss* should not only be a one-way approach, but holistically targets other factors that contribute to an effective weight management plan.
On the other hand, some dieters and experts are concerned why the company would carry three different names for a supplement that contains the same ingredients. The changing of names and label may only cause confusion to the buying public. Some people are also concerned that while most of the ingredients are effective and are used in other established supplements, there are also ingredients included that do not relate to weight loss* at all.
For instance, tribulusterristris is an herb used to raise testosterone levels and does not affect weight loss*. Bioperine is also included which do not contribute directly to weight loss*, but only optimizes the potential of the other ingredients. Caffeine and soy are also ingredients that may cause side effects.
Bottom line
It is easy to decide whether or not System Six is worth investing in to. Weighing the pros and cons of the product in System Six reviews should tell us that it does not come as a top choice for weight loss*. There are still other supplements in the market which come as cutting edge, effective and safe without the risks of added ingredients that may cause side effects.
Below you'll find some of the most effective weight loss supplements on the market today, in our opinion.
Our Top Rated Diet Pills

Effectiveness In Addressing*
Helps Meet Weight Loss Goals*
Promotes Appetite Suppression*
Effectiveness In Addressing*
Helps Meet Weight Loss Goals*
Promotes Appetite Suppression*
Effectiveness In Addressing*
Helps Meet Weight Loss Goals*
Promotes Appetite Suppression*
Effectiveness In Addressing*
Helps Meet Weight Loss Goals*
Promotes Appetite Suppression*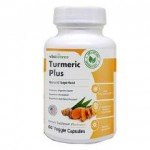 Effectiveness In Addressing*
Helps Meet Weight Loss Goals*
Promotes Appetite Suppression*