Symbolic Muscle Eradicate Overview
Symbolic Muscle Eradicate is a dietary supplement that provides the body with essential nutrients, which include minerals, vitamins, and protein. They are designed to promote overall wellness by improving* immune system as well as supporting other bodily functions. It is meant for use by fitness enthusiasts, athletes and body builders to help meet their consumption goals.
This supplement delivers significant results in a safe and healthy manner without causing side effects. It has manifested promising results especially to people in the mission to lose* weight. Further, this product delivers numerous health benefits that support overall body health.
It is therefore up to you to decide whether to utilize this product for positive life transformation or not.
Regular users have been able to manage their weight safely through reduction* of food intake by appetite suppression. It also helps to prevent binge eating and unnecessary cravings.
It also increases* energy levels and metabolism that supports the whole process of weight loss*.
It also delivers thermogenic effects that support burning of fat. This process also prevents fat storage and mobilizes calories to offer energy.
All natural ingredients are used to promote safe results.
Manufacturer Information and Claim about Symbolic Muscle Eradicate
This supplement is manufactured by a company known as Symbolic Muscle. It stands a reputable position in the market of distributing potent and quality supplement that helps the user achieve desired results in the easiest way possible.
To improve* the product's profile in terms of quality, purity, and efficacy, manufacturer incorporates all natural ingredients that are clinically examined and found safe for human use.
They also follow good manufacturing practices to comply with FDA requirements.
Manufacturer claim that everyone stands a position of being a potential user by qualifications of being strong, healthy and an adult. Therefore, those under medications and below 18 years are not allowed to consume for health safety purposes.
This supplement is claimed to support healthy weight loss* without causing side effects. It helps to eliminate* fat deposited in the body through thermogenesis process and proper metabolic functions.
It is also claimed to reduce* appetite by reducing* food intake. The manufacturer further recommends healthy body exercises as well as special diet in order to boost* weight loss* process.
Users can achieve their weight loss* goals without necessarily undergoing a surgical procedure.
Working Process and the Ingredients List
This supplement is backed up by natural and potent ingredients that work in synergy to convey intended results. They are formulated naturally without any involvement of any chemical and harmful substances.
It works by helping the consumer achieve weight loss* goals in a healthy manner. It boosts* metabolic activities and energy levels in the body to support burning of fats deposited in the body.
It also controls appetite and cravings. The key ingredients used include:
Caffeine Anhydrous– It boosts* energy level as well as cognitive function. It also possesses thermogenic effects that support burning of fats.
Synephrine HCL– It supports weight loss* by boosting metabolic function thus facilitating fat burning.
Higenamine– It provides essential nutrients for the overall well-being of the body.
Other ingredients include: Dendrobium Extract, Alpha Yohimbine, Huperzine A, Brown Rice Flour, Magnesium Stearate, Titanium Dioxide and Gelatin
The Advantages of Symbolic Muscle Eradicate
It helps to support healthy weight loss*.
It may initiate fat burning process through thermogenesis process.
It may boost* metabolic functions as well as increased energy levels.
It uses all natural ingredients that are safe for use.
The Disadvantages of Symbolic Muscle Eradicate
The amount of ingredients used is not quantified.
It is limited for use strictly by adults and healthy ones.
It is offered for purchase via online.
FAQs
Can this product be used by both men and women?
Yes. It is designed for use by both genders.
Possible Side Effects
This product is not associated with side effects since it has been screened for any potential substance.
Final Verdict
Symbolic Muscle Eradicate is a supplement that has been in use for decades. It may help the user to achieve weight loss* goals in a healthy manner. The user is required to be fully committed in order to gain full benefits.
It is formulated using natural ingredients that are fit for human use. Customers are therefore encouraged to embrace this supplement without doubts of adverse effects. Their health is fully protected.
It may help to burn fats being consumed as well as those deposited in the body already. This is supported by the thermogenic process. It may also boost* metabolic functions and provide the energy required to complete the whole process.
However, the manufacturer does not reveal the amount of ingredients used during product formulation. This is one of its downsides. Therefore, customers should evaluate various products and choose the best product.
Below you'll find some of the most effective weight loss supplements on the market today, in our opinion.
Our Top Rated Diet Pills

Effectiveness In Addressing*
Helps Meet Weight Loss Goals*
Promotes Appetite Suppression*
Effectiveness In Addressing*
Helps Meet Weight Loss Goals*
Promotes Appetite Suppression*
Effectiveness In Addressing*
Helps Meet Weight Loss Goals*
Promotes Appetite Suppression*
Effectiveness In Addressing*
Helps Meet Weight Loss Goals*
Promotes Appetite Suppression*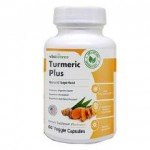 Effectiveness In Addressing*
Helps Meet Weight Loss Goals*
Promotes Appetite Suppression*