Solpria Overview
Sopria is a capsule promoted to help people burn carbohydrates faster by increasing* the individual's energy. The manufacturer boasts that it can detoxify the body and help stimulate weight loss* while increasing* metabolism. It is also believed to stabilize the user's appetite.
It's been claimed that Solpria was formulated not only for people who want to lose* weight but also for those suffering from food craving, fatigue, dry skin, occasional constipation, protruding belly and lack of focus. The product is advertised to be made of a proprietary blend that is highly effective at helping people achieve their weight loss* goals.
The ingredients used in the supplement are said to boost* metabolism, aid in digestion, increase* energy, fight free radicals and help the individual maximize his ability to burn calories. By combining this supplement with healthy eating and exercise, one should be able to lose* weight without much hassle.
The company producing this supplement is based in UK and has branches in many different countries like Argentina, Australia, Greece, United States and Canada. It has a customer's support in each country where it has a branch and any client should be able to reach them at any time.
Solpria Ingredients
There are 6 key ingredients used in Solpria, each playing a specific role. Here they are
Thiamine: plays a role in helping the body make a proper use of the carbohydrates available and turn it into energy. The same substance also helps the body repair its tissues and promote growth
Niacinamide: This compound is used to improve* circulation by affecting the secretion of sex and stress hormones
Biotin: This substance is classified in the group of B vitamins. It participates in the formation of glucose and fatty acids which are nutrients very much needed in the production of energy. Biotin plays a role in improving* a person's metabolism
Riboflavin: Once glucose is created with the help of biotin, Riboflavin now comes in to convert it to fuel that can be used to produce the energy that the body needs. Riboflavin also plays a role in helping the body metabolize fats and protein
Vitamin B-6: Also referred to as pyridoxine, vitamin B-6 is involved in the metabolism of fat. It also plays a role in maintaining the brain healthy
Pantothenic Acid: That is vitamin B-5. It is an important nutrient used in the synthesis of protein, carbohydrates and fat
How Does it Work?
The supplement is advertised as a potent agent that the people can rely on to burn carbohydrates faster and metabolize fats even quicker. As the supply of carbohydrates is been burned down the energy level of the user is also increased so he can achieve even more.
Solpria also contains probiotics which is believed to stimulate the growth of beneficial organism in your intestines and that allows the proper flow of feces.
Solpria Pros
Accelerates the metabolism of fat
Helps

clean the intestines

Increases* the users energy

Burns down carbohydrates and fats
Solpria Cons
No testimonials available

No guarantee attached

Return policy a bit too strict
Recommended Intake
The official website fails to give information about how often the supplement should be taken. All we know is that there are 60 capsules found inside a bottle. On the disclaimer section the manufacturer mentioned that the user is supposed to go through a 60 days experience to see any noticeable change. With this information we can only assume that the user is expected to take one pill per day. The website does advise not only to take the pill but to eat healthy and exercise often.
Possible Side Effects
So far there are no complaints from any user that tried this product. It is probably safe to use.
Conclusion
Solpria is a weight loss* pill that is probably doing relatively well in the market considering the fact that no customer has yet complained about it. If you intend to use it, remember to also eat well and exercise to get the best result.
Below you'll find some of the most effective weight loss supplements on the market today, in our opinion.
Our Top Rated Diet Pills

Effectiveness In Addressing*
Helps Meet Weight Loss Goals*
Promotes Appetite Suppression*
Effectiveness In Addressing*
Helps Meet Weight Loss Goals*
Promotes Appetite Suppression*
Effectiveness In Addressing*
Helps Meet Weight Loss Goals*
Promotes Appetite Suppression*
Effectiveness In Addressing*
Helps Meet Weight Loss Goals*
Promotes Appetite Suppression*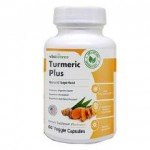 Effectiveness In Addressing*
Helps Meet Weight Loss Goals*
Promotes Appetite Suppression*