In This Review
What is Smart For Life?
Smart for Life is a meal replacement program like many others on the market, which educates dieters and uses long-term meal replacement as a solution. The Smart For Life diet works best for people who live near one of their 50 centers in the United States and Canada.
The plan may be accessed through the Internet, however not much personal support is available that way. Medical professionals and personal consultations are available at the centers, just like with Jenny Craig or Weight Watchers.
But based on the information on the website, it is really the same plan for all people, involving 6 meal replacements and one "real" meal daily. The maintenance program is called Phase two when users are allowed to continue to introduce meals into their diet using good choices that are learned in Phase one.
Advertisement
*All individuals are unique. Your results can and will vary.
How Does It Rate?
Overall Rating: 3.7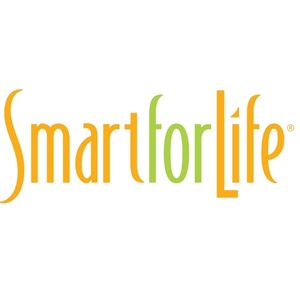 Smart For Life
Brand Highlights
Most people know the Smart For Life diet for its squares, however, the company also offers shakes, soups, and muffins, which are all 100% organic and natural, and balanced for nutrition.
Six ounces of protein and two vegetables should make up the seventh meal of the day.
Some foods, like beef and pork, milk, sugar, oily fish, and added fats are not allowed on this diet. It is best to drink a lot of water daily, especially with the cookie squares.
Pros
It is not necessary to count carbohydrates, fat or calories with the Smart for Life program.
Hunger and cravings are avoided since the dieter is allowed to eat every 2-3 hours.
The Smart For Life plan assists the dieter in learning about what sort of eater they are and getting over their personal hurdles and losing weight.
The dieter can have one real meal daily.
Meal planners and recipes are included on the website.
Smart For Life centers can be found all over the United States.
Cons
The online dieter doesn't seem to be very well supported.
The diet restricts which foods are allowed.
It costs $279.00 for 5 weeks, or 210 cookie squares, so the program is quite costly.
Clinical studies are not provided on the website.
It is expensive to order the meal replacements individuals, for example 10 soup packets costs $34.95.
Other meal replacement plans on the market are a lot more popular than the Smart For Life program.
Exercise and fitness are not included as part of the plan.
How Does Smart For Life Work?
Scientific and medical research has clearly shown that eating multiple small meals with the right protein and the right amount of complex carbohydrates, fats is the way people should eat. This will not only help your weight but improve your health.
The Smart for Life® was created to help you easily to follow these guidelines by offering healthy and convenient, solution with minimal cooking, and taste amazing. Because you're eating multiple small meals that are high in protein and fiber, you won't be hungry like you would be on many other diets.
Alternatives to Smart For Life
FAQs
Q: What is Smart For Life's Return Policy?
A: On official site the state that they are unable to accept returns of any food products.
However, if you are not completely satisfied within three business days of receipt, please contact the Smart for Life customer service department first before applying for the returns.
Smart For Life Review – Final Verdict
Really all the customer gets with this plan is meal replacements- nothing else. This plan would only be good for people who live near a Smart For Life center and are able to receive personal counseling. The Internet doesn't provide enough education, support or resources to warrant such a high price.
Below you'll find some of the most effective weight loss supplements on the market today, in our opinion.
Our Top Rated Weight Loss Supplement
Verdict on Claimed Benefits: Below is our summary of the available evidence for the claimed benefits of below mentioned diet pills and weight loss supplements based on the available research: