In This Review
What is SkinnyFit Super Youth?
SkinnyFit Super Youth is a hydrolyzed peptide containing multi-collagen. Collagen is a highly absorbable protein in the skin and other animal tissues like the bone marrow.
The body needs and collagen for healthy nails, hair, skin, bone joint health, weight loss, and gut health.
SkinnyFit Super Youth claims to support strong bones and joints, weight management, and youthful-looking skin.
Advertisement
*All individuals are unique. Your results can and will vary.
Here we find all the answers to whether SkinnyFit is legit, safe to take, and we take a closer look at its ingredients. We will help you get a clear understanding of whether SkinnyFit is trustworthy, effective, or not and also find real Skinnyfit collagen reviews.
How Does It Rate?
Overall Rating: 4.8
SkinnyFit Super Youth
Brand Highlights
SkinnyFit is the company that manufactures this weight loss supplement.
The company uses five types of collagen peptides to manufacture Super Youth.
Although the company claims that the supplement supports healthy weight, skin, and bones, more research needs to be conducted.
Research strongly supports the use of collagen to support healthy joints and bones.
Key Ingredients
Type I Collagen
Type II Collagen
Type III Collagen
Type IV Collagen
Pros
The supplement supports healthy bones, teeth, and joints
Improves skin elasticity and gives a youthful appearance
May help in weight management
Claims to support the structure of your bowel, arteries, and uterus
The supplement supports gut and heart health.
The body easily absorbs this health supplement
There is research that supports the ingredients in the product.
Cons
The collagen supplement is pricy compared to other products on the market
Super Youth contains allergens
No third party has tested this health supplement.
---
How Does SkinnyFit Super Youth Work?
Research and science support the importance of collagen in the body. So, does SkinnyFit work? The answer is yes! The supplement contains complex collagen peptides that work together to improve your health.
Type I collagen improves skin elasticity, supports strong bones, teeth, and hair, and restores a youthful appearance.
Type II collagen works to support healthy bones, joints, and cartilages.
Type III collagen helps form the bowel, uterus, and arteries and support skin, heart, and gut health.
Once you mix the supplement with your preferred beverage, it is easily absorbed into the body and begins to function.
SkinnyFit Super Youth Ingredients – Are they Safe & Effective?
Type I Collagen
– This is the most plentiful collagen type in the body of all vertebrates. Type I collagen improves skin elasticity, minimizes wrinkle appearance, supports strong hair, bones, and teeth.
A randomized blind study was conducted to investigate the effects of collagen on skin health. The results showed that taking supplements containing collagen helps enhance skin density, elasticity, and hydration.
Another study reveals that hydrolyzed Type I collagen helps reduce joint inflammation and osteoarthritis pain.
Type II Collagen
– Type II collagen is a protein that covers cartilages and joints in the body. It gives elasticity and tensile strength to cartilages, allowing them to support joint mobility and strength.
A randomized controlled study was conducted where the individuals were given 10mg of Type II collagen per day for three months. The results showed that joint function improved, joint pain reduced, and the quality of life improved after taking collagen.
Research also claims that type II collagen helps reduce the progression of arthritis, thus improving joint health.
Type III Collagen
– Fibroblasts and mesenchymal cells in the body secret type III collagen. It helps relieve lung injuries, cardiovascular disorders, kidney fibrosis, liver diseases, and hernia.
According to the HHS Public Access journal, type II collagen is a structural component in the uterus, arteries, bowels, and other body organs. The Study further reveals that type III collagen also helps in blood clotting and enhances wound healing.
Type IV Collagen
– Type IV collagen is in microvessels and the skin, and it helps in the formation of membranes. It also helps in the separation of endothelial and epithelial cells, and the formation of type I and type II collagen.
SkinnyFit Super Youth – FAQ's
Q: How Should You Take SkinnyFit Super Youth?
A: Take one scoop of SkinnyFit Super Youth collagen powder two to three times a day or as instructed by your doctor. The company recommends you mix the powder with your favorite beverages. You can use tea, coffee, juice, or smoothies, and not plain water. You can also add collagen powder into soups, oatmeal, or pancakes.
However, the supplement contains an allergen. If you are allergic to animal protein, you should not take Super Youth.
Q: How Much Does SkinnyFit Super Youth Cost?
A: SkinnyFit Super Youth costs $79.95 per container or $1.38 per scoop. You can sign up for a monthly subscription and save 25% off the product rather than making one-time purchases.
You can purchase Super Youth from the company's official website or authorized retailers. However, its price is higher than other collagen supplements in the market.
Q: What is SkinnyFit Super Youth Return Policy?
A: SkinnyFit, the company that manufactures Super Youth, offers a 90-day 100% money-back guarantee on its products.
Q: Does SkinnyFit Super Youth Offer a Free Trial?
A: No, the company does not offer a free trial for Super Youth at the moment.
Q: Is Skinnyfit legit?
A: SkinnyFit offers supplements made from natural ingredients to support whole-body health, energy levels, and physical activity. On the official website, the company provides detailed information on how they make their products. There are also many positive reviews indicating that the supplements work. Based on our review, it appears to be a legitimate wellness company.
Skinnyfit Super Youth Before and After Results – Real Users Review
The feedback from users has been quite positive, with many individuals reporting significant weight loss and positive transformations. They have shared stories and real before and after photos after losing weight. Many individuals have mentioned feeling more confident and satisfied with their progress.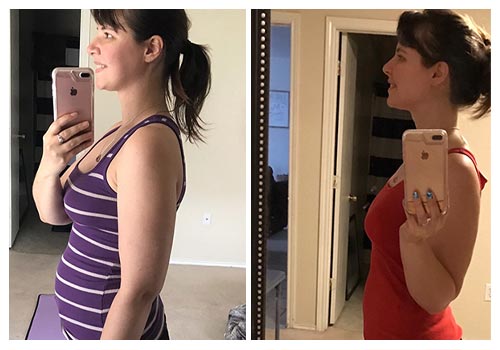 Melissa lost weight at the age of 41
My cellulite has completely disappeared and I'm finally bikini ready! My skin is glowing and my hair is twice as long – everyone has been asking what I've been doing, I'm blown away by my results! Melissa N
Stephanie is mother of 5
I've been taking SkinnyFit on my journey to health, and I've never felt (or looked) better! I'm a 46-year-old single mother of 5. If I can do it, anyone can do it! Stephanie P
April M, 30
When I started I was bloated, not sleeping well, and was becoming sluggish. I'm now feeling energetic, happy, and healthy. My nails have also grown long and hard and my hair is shinier and softer April M
Pam H,62
Goodbye wrinkles, dull skin, and love handles I've had for years!!! My gut is finally gone! I'm hooked for life!
A YouTube content creator, known as "Just Too Cole," posted a review of Skinnyfit, and shared her experience after taking SkinnyFit Super Youth.
Know The Related Products
Skinny Stix comes in a compact powder that has to be added to water first before usage. It comes with a variety of benefits including burning excess fat from the body, boosting energy levels, improving focus, and controlling food cravings. This product can help you achieve optimum results if it is used in the right way.
SkinnyMint is a known brand of teas that help burn body fat while assisting with the body's detoxification process. It claims to be "the original two-step teatox" that started the popular weight-loss trend. This company boasts of developing creative and innovative appetite suppressant supplements that are not only amazing but will also surely help you achieve your weight loss and fitness goals. According to them, they use only the best and scientifically proven ingredients to come up with a formula that is always on point.
Slenderiix is a homeopathic weight loss supplement that can suppress your appetite, promotes faster weight loss, and flushes toxins from your body.
Skinny Fit Super Youth Review – Final Verdict
Collagen peptides have many health benefits, and research is still ongoing to find more uses. Collagen helps improve skin elasticity, hair, nails, improve the appearance of fine lines and wrinkles, and support strong bones, teeth, joints, and cartilages.
It is crucial that you be consistent when taking these collagen supplements. many people will begin to see dramatic results after using the supplement for four to six weeks.
Overall, based on user experiences and our research, Skinny Fit Super Youth appears to be a favorable option for those seeking to enhance their beauty, wellness, and weight loss journeys.
Product reviews are provided for informational purposes only and reflect solely the views and opinions expressed by the contributors and not those of Consumer Health Digest. We do not verify or endorse any claims made in these reviews. Please read the full product reviews disclaimer. *All individuals are unique. Your results can and will vary.
Ask a Question
Have a Question? Please Tell Us What We Are Missing Here!
PRODUCT NAME
SkinnyFit Super Youth
PRODUCT BRAND
SkinnyFit
PRICE (in USD)
$79.95
ITEM FORM
powder
INGREDIENTS
Type I Collagen, Type II Collagen, Type III Collagen and Type IV Collagen.
Official Website
**This is a subjective assessment based on the strength of the available informations and our estimation of efficacy.
*Result may vary. If you are pregnant, nursing, have a serious medical condition, or have a history of heart conditions we suggest consulting with a physician before using any supplement. The information contained in this website is provided for general informational purposes only. It is not intended to diagnose, treat, cure, or prevent any disease and should not be relied upon as a medical advice. Always consult your doctor before using any supplements.
Disclosure of Material connection: Some of the links in the post above are "associate sales links." This means if you can click on the link and purchase an item, we will receive a commission. Regardless, we only recommend products or services which we use personally and/or believe will add value to our readers. We are disclosing this in accordance with the Federal Trade Commission's 16 CFR, Part 255: "Guides Concerning the Use of Endorsements and Testimonials."