What is Shakeology?
Shakeology is an all-in-one dietary product that is produced to promote your overall health by helping you to manage your weight. It claims to provide you with numerous health benefits. It promises to enable you to shed off excess pounds as well as maintain a healthy weight.
It is formulated with over 70 natural ingredients that entail proteins, super-fruits, phytonutrients, super greens, probiotics, digestive enzymes, adaptogen herbs, fibers, and healthy fats that help you to stay fuller for a long duration. It contains essential nutrients ideal to replace your meals and still maintain its body at its optimal functionality.
It is available on the brand's website and trusted online stores at a cost of $129.95. It comes in different flavors namely: Vanilla Shakeology- It is made from organic, pure and ethically sourced vanilla beans
Strawberry– It has succulent and mouthwatering strawberry flavor
Greenberry– It is also known as nutrition powerhouse. It is made from fruits that are healthy and green
Chocolate vegan– It is made from artisanal chocolate that is soy-free, 100% vegan and dairy-free
Tropical Strawberry Vegan– It is made of many sweet guava and tangy pineapple flavors.
Café Latte– It is made from whole coffee fruit
Who is the Manufacturer of Shakeology?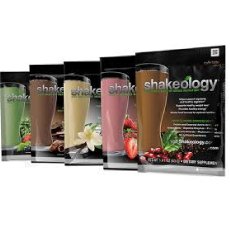 The manufacturer of Shakeology is Beachbody Company in the United States. The manufacturer claims that it is produced from natural ingredients. They claim that it enhances your lifestyle in just 7 days. They claim that it leads to long-lasting change.
Shakeology Ingredients – Are they Safe & Effective?
Just like any other product, this meal replacement shake works through its potent ingredients. It nourishes your body with natural ingredients that enables you to maintain a healthy weight as well as promote your overall wellness. It helps to boost your energy levels to allow you to progress in your fitness program.
It works by fighting your cravings thus reducing the intake of junk food. It feeds your body with essential nutrients that not only keep you feeling full but also providing the nutrients that you would have otherwise obtained from food.
It supports your digestions by providing it with probiotics and fiber. They help to support a healthy intestinal tract. They allow your body to eliminate waste naturally and promote your overall wellness.
Here are some of the ingredients in their nutrient group and their benefits:
Protein and amino acids – The ingredients in this group are goji berry, sacha irish, amaranth, and whey protein. They help your body in building the muscle, promote wound healing, reduce your cravings, improve your mood, support your mental clarity, and supports optimal brain functions.
Antioxidants – The ingredients include goji berry, green tea extract, maca root, acai berry, camu-camu, and pomegranate. They help to reduce oxidative stress caused by free radicals.
Green super foods – The ingredients include grape seed extract, spirullina, hydrilla, wheat grass, blue-green algae, spinach, chia seeds, sprouted quinea, and flax. They help to boost your immunity, slow down the aging process, and detoxify your body.
Probiotics – The group includes pea fiber and yacon root. They promote your intestinal health and stimulate the growth of friendly bacteria.
Digestive enzymes – They include amylase, cellulose, protease, lipase, lactase, papain, papaya, and bromelain. They help in the breakdown of food and aid in the absorption of essential nutrients.
Adaptogens – Suma root, ashwagandha, maca root, holy basil leaf, astragalus, and condyceps. They help your body to adapt to stress, balance endocrine hormones, and support your immune system.
Shakeology Review – Does it Really Work?
The manufacturer claims that this product is highly effective for use as it is formulated from potent ingredients.
What are the Advantages of Shakeology?
Boosts your energy levels
Helps to curb junk food cravings
It may help to support your digestion and regularity
Enables you to achieve your fitness goals
What are the Disadvantages of Shakeology?
Its price is not pocket-friendly.
FAQ's
How Do I Use This Product?
You are recommended to take this product in the morning consistently.
What are the Precautions When Using This Product?
You should not exceed the recommended dosage.
How Long Before I See Any Improvements?
The manufacturer claims that it delivers almost instant results. However, the results might vary from one person to another.
Shakeology Review – Final Verdict
Shakeology is a meal replacement meal that promises to help you shed excess weight. It helps to boost your energy to allow you accomplish your fitness goals. This allows you to attain the body physique that you always desire.
It claims to support your digestion, reduce cravings, and nourish your body with essential nutrients. The manufacturer claims that this product is produced from natural ingredients. They claim that it is highly effective and safe for use.
However, it is important to research more about it before purchasing it. This will help you to ascertain for the safety and effectiveness of the ingredients used. You might want to consider this product to manage your weight effectively and the results might surprise you as well.
However, it is important to also consider other options in order to evaluate its effectiveness by comparing it to the others. Also, you should consider genuine customers reviews to have a better insight of what to expect from them.
Below you'll find some of the most effective weight loss supplements on the market today, in our opinion.
Our Top Rated Diet Pills
Phenocal

Effectiveness In Addressing*
Helps Meet Weight Loss Goals*
Promotes Appetite Suppression*
Effectiveness In Addressing*
Helps Meet Weight Loss Goals*
Promotes Appetite Suppression*
Effectiveness In Addressing*
Helps Meet Weight Loss Goals*
Promotes Appetite Suppression*
Effectiveness In Addressing*
Helps Meet Weight Loss Goals*
Promotes Appetite Suppression*
Plant Pure Turmeric + Forskolin
Effectiveness In Addressing*
Helps Meet Weight Loss Goals*
Promotes Appetite Suppression*