Relacore Extra Overview
Relacore Extra is a weight loss* product that was designed to help people reduce* belly fat through a completely different approach. The supplement is based on studies that suggest there is a link between excess belly fat and stress. The implication is if one can control stress, belly fat can be reduced*.
Relacore Extra was a pill originally made to assist people in dealing with anxiety and stress. It was supposed to elevate the mood of the user. Then later on the manufacturer found out it could also help in controlling belly fat, so the product is now sold for 2 types of clients. Relacore Extra is like a 2 in one supplement.
Should weight loss* aspirants that do not really suffer from stress problem try this pill? It is important that we found out if it works as the company claims.
About The Manufacturer Of Relacore Extra
The maker of Relacore is a company called Carter Reed. That company has 6 products listed on Amazon, and all of them are one way or the other a variation of Relacore. A search for " Carter Reed" on Google returns a website of the same domain name but at the time of writing the website could not load. This implies that currently the contact information about the Carter Reed cannot be provided. No other website seems to have details pertaining to that company.
What are The Key Ingredients in Relacore Extra?
The power of Relacore Extra comes from a blend referred to as Relacortin, which is made of 9 different ingredients. Here are some of them.
Passion Flower Extract: Studies have suggested it can be used as an anti-depressant.
Magnolia Extract(Bark): Some research points out that the Magnolia extract could lower cortisol levels, cortisol being one of the hormones of stress.
Niacinamide: A type of vitamin B used on the skin to protect from inflammation and also believed to play a role in reducing* anxiety.
Asian Ginseng (Root): Ginseng is already known in herbal medicine to help deal with a lot of conditions including anxiety.
Poria Extract (Sclerotium): An extract from a fungus used in treating skin disorders.
Jujube Extract (Fruit): Tests done on rats support that idea that it can reduce* stress.
Perilla Extract (Leaf): It is the extract from the leaf of a mint plant that is believed to play a role in the formation of adipose tissue.
Other ingredients used are vitamin C, Calcium, Biotin, Magnesium, Zinc, Pantothenic Acid and Vitamin B1.
How Does it Work?
Cortisol is a hormone directly linked to anxiety and stress. Relacore was originally designed to deal with the level of cortisol in the body. Now that this same hormone has also been linked to belly fat, it is believed that Relacore does not only assist in anxiety but also in helping burn belly fat.
Relacore Extra Advantages
Stimulant-free

Relatively affordable

It is a 2 in one pill
Relacore Extra Disadvantages
May interact with other medications

No conclusive scientific evidence to support the claim
What Does Relacore Extra Claim to do?
The manufacturer of this product claims that any person using it will not have to deal with anxiety anymore and at the same time if that person happens to have a big belly, the amount of fat around the belly will reduce*.
Possible Side Effects
There has not yet been any report of a side effect caused by this supplement. That said, it is not advised for a woman to use it when pregnant or lactating.
Relacore Extra Warnings
People under the age of 18 or relying on other forms of medication should first consult their doctor before trying Relacore Extra. The bottle should be kept away from children.
What Kind of Reviews are Out there for Relacore Extra?
Relacore Extra has received 4 customer reviews on Amazon with average star rating of 3.8.
D. Gillam "dgillam" attested that the pill does calm her down when she feels like her head is spinning. She probably didn't buy this pill to lose* weight.
Richard R.Moodie said he bought it for a person and over time the effect on fat started showing up.
Dvldog believes that the ingredients used to make this supplement were changed. Apparently he has tried it in the past and did get good results but the last time he bought it, the results were not the same.
Conclusion
The original purpose of Relacore Extra helps people deal with stress. Even if one way or the other it may help in losing weight, the best will still be to rely on a real weight loss* pill rather than one that was made for controlling cortisol levels. Go for Relacore Extra if you are suffering from anxiety.
Below you'll find some of the most effective weight loss supplements on the market today, in our opinion.
Our Top Rated Diet Pills

Effectiveness In Addressing*
Helps Meet Weight Loss Goals*
Promotes Appetite Suppression*
Effectiveness In Addressing*
Helps Meet Weight Loss Goals*
Promotes Appetite Suppression*
Effectiveness In Addressing*
Helps Meet Weight Loss Goals*
Promotes Appetite Suppression*
Effectiveness In Addressing*
Helps Meet Weight Loss Goals*
Promotes Appetite Suppression*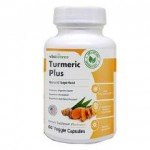 Effectiveness In Addressing*
Helps Meet Weight Loss Goals*
Promotes Appetite Suppression*