In This Review
What is Puravive?
Puravive is a unique weight loss product that was specially created for people who have issues losing weight. It is currently being touted as one of Hollywood's latest secrets to losing weight naturally.
It does this by removing fat and turning it into energy by increasing levels of brown adipose tissue (BAT).
Puravive was created by Dr. Michael Kim and Tom Harris – Dr. Kim is a native of Da Bac Island in Vietnam and has been a researcher for years at a leading weight loss company. As a researcher, he was able to create a secret recipe from his homeland that he named the "Rice Hack Method", that involves Bac Huong Rice that can only be found on Da Bac Island. Tom Harris consulted with Dr. Kim regarding his wife's struggle with losing weight and he then passed on the "Rice Hack Method" where they collaborated soon after to replicate the recipe as a dietary supplement. They were able to manufacture the Puravive formula in the USA in an FDA facility to ensure quality and potency. All the ingredients you need are packed into a small capsule that's easy to swallow. So, you can be sure you're getting the right mix of ingredients in a convenient little pill called PuraVive.
Puravive is made from a proprietary blend of ingredients including Luteolin, Kudzu, Holy Basil, White Korean Ginseng, Amur Cork Bark, Propolis, and Quercetin which all contribute to the weight loss process. These ingredients have been naturally sourced and are free from harmful chemicals and additives and are safe for adults over eighteen years old.
In this review, we will be covering several areas including Pros and cons, Key Ingredients, Customer Review, and How the Product Works.
How Does It Rate?
Overall Rating: 4.8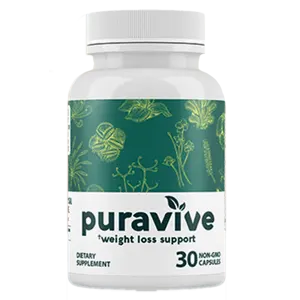 Puravive
Brand Highlights
Puravive prioritizes natural ingredients.
Their products are formulated based on scientific research.
Puravive emphasizes transparency, quality, and excellent service to ensure a positive experience.
Key Ingredients
Luteolin
Kudzu
Holy Basil
White Korean Ginseng
Amur Cork Bark
Pros
Free of GMO, Gluten, and Dairy
Manufactured in an FDA-registered facility in the USA
180-Day Money back guarantee
Easy To Swallow
Non-Habit Forming
Cons
Premium Product that Attracts a Premium Price
Results will vary per Customer
Some customers may substitute it for a Lifestyle change
---
Notable Facts About Puravive
| | |
| --- | --- |
| Form | Capsule |
| Primary Active Ingredients | Luteolin, Kudzu, Holy Basil, White Korean, Ginseng, Amur Cork Bark, Propolis |
| Ingredient Purity | 100% |
| Benefits | Detoxifies, Focus Support, Boosts energy, promotes digestion |
| Safety | Backed by Research |
| Price | $59 |
| Category Average Price | $39-$49 |
| Number of Capsules | 30 |
| Dosage | 2 per day |
| Purchase | Official Website |
How Does Puravive Work?
Puravive works by combining a blend of natural ingredients that have been chosen for their benefits in promoting weight loss.
In this regard, weight loss occurs by removing stubborn fat and turning it into energy by increasing levels of brown adipose tissue (BAT). BAT is a type of fat that can burn fat at a much faster rate than white fat cells. BAT is better explained in an article titled "Molecular Imaging of Brown Adipose Tissue Mass" by Jing Yang.
"(BAT), a uniquely thermogenic tissue that plays an important role in metabolism and energy expenditure, has recently become a revived target in the fight against metabolic diseases, such as obesity, diabetes, and non-alcoholic fatty liver disease (NAFLD)".
The article went on to explain that BAT has specific characteristics relating to metabolism that allow your body to burn calories even when it is at rest. The ingredients in Puravive include Luteolin, Kudzu, Holy Basil, White Korean Ginseng, Amur Cork Bark, Propolis, and Quercetin.
These ingredients work to boost BAT levels in the body – for example, Kudzu helps to stimulate and boost BAT activity, while Holy Basil helps to boost fat-burning activities.
Dr. Kim and Tom Harris realized the potential of these ingredients and decided to use them in this supplement to help people who struggle with weight loss issues that stem from an imbalance of BAT levels.
Puravive Ingredients – Are They Safe & Effective?
Puravive is formulated with a powerful blend of eight (8) powerful ingredients that are a mix of tropical nutrients and plants that are backed by science. For this review, we will be looking at the top five (5) key ingredients that make this product shine.
These ingredients are: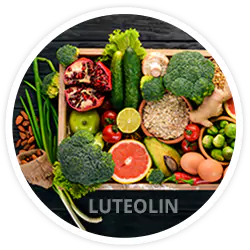 Luteolin
Luteolin is a yellow dye compound that comes from the Reseda Luteola plant. It is deemed a flavonoid and is found in fruits and vegetables like apples, carrots, cabbage, and celery. It has antioxidant and anti-inflammatory properties that help to strengthen the immune system, reduce inflammation, and help fight off diseases.
It is being used in supplements like Puravive because of its main health benefits including:
Enhancing BAT Activity – As an ingredient, it has been known to increase the integrity of BAT activity. Brown adipose tissue is an accelerated type of fat molecule that can break down fat faster by turning it into energy. This can impact metabolism where it becomes faster as BAT is activated.
This then leads to weight loss which makes it a perfect ingredient in this formula. This is important because Obesity is a major concern in public health in the 21st century with more than 70% of the population being overweight. The average American gains 0.5-1 Kilograms each year.
Luteolin has demonstrated its functional use of being incorporated in Puravive because of its weight loss ability. It facilitates the activation of BAT which allows people to lose weight naturally once this ingredient becomes in contact with certain internal cells.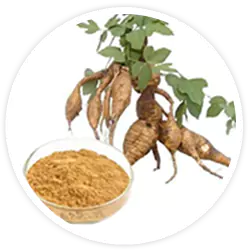 Kudzu:
Kudzu also known as Japanese Arrowroot or Chinese Arrowroot is a weed that grows perennially in parts of Southeast Asia, East Asia, and some Pacific Islands.
It has large leaves and reddish-purple flowers that can grow up to 60 feet. The leaves and fruit of the plant are used in traditional medicine to treat many conditions including fever, diarrhea, diabetes, and heart disease. Kudzu contains over 70 plant compounds which makes the plant beneficial to human health.
A few of these benefits include:
Supporting Heart Health: A healthy heart is essential for weight loss because if you are overweight, there is pressure to circulate blood throughout the body. In this regard, Kudzu has been shown to improve cardiovascular health in people with heart conditions. Its protective benefits on heart health are better explained in a study that looked at its effect on heart-induced injuries. 40 healthy participants were placed into four (4) groups where serum levels were measured. These groups included: Sham, Burn, Burn + Puerarin, and Puerarin. Each group received a supplement with Kudzu and of the 4 groups, there were positive results in the Burn + Burn Pueratin groups as it inhibited the inflammation in the left and right ventricular valves.
The study shows that Kudzu can be used to improve cardiac functions.
Reduces Alcohol Dependency: There are many people worldwide who use alcohol to cope with various life issues where they have become dependent. Interestingly enough, most of these people are overweight due to the high sugar content in alcohol.
Kudzu has been used to treat this dependency on alcohol in adults who are suffering in this area and are looking for some sort of relief. This is highlighted in a study that looked at the effects of 17 men in the 21-33 age group. These men drink 22-33 liters of alcohol each week – they were placed into two groups where they received either a placebo look-a-like or a supplement with Kudzu over 4 weeks. The group that received the Kudzu supplement reported that their desire to drink alcohol had been reduced as well as their consumption during the study. These urges were measured by an activity tracker they wore on their wrists. At the end of the study, it was noted that desire and consumption rates went down by 34-57%.
This study shows that Kudzu is effective in reducing the desire to drink alcohol and is a safe way to treat people with alcohol dependency.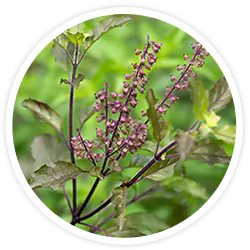 Holy Basil:
Holy Basil, also known as Hot Basil and sometimes Tulsi is a native plant of India that also grows worldwide.
It grows throughout SouthEast Asia perennially and is used in Ayurvedic and Folk Medicine to treat many health conditions. It is considered an adaptogen because it helps the body to adapt to stress.
We see the effects of Holy Basil in Ayurvedic Medicine in a study to examine the effects of Holy Basil on people with Stress and Sleep issues. This was done by way of a randomized, double-blind placebo-controlled trial over 8 weeks.100 volunteers aged 18-65 years old received either 125 mg of a Holy Bail supplement twice daily or a placebo look-a-like. The researcher noted things like Stress level and Mood by tracking results using a Sleep Questionnaire and a Sleep activity tracker worn on the wrist. At the 8-week mark, the participants who received the Holy Basil Supplement saw a decrease in stress levels and as a result were able to sleep better. The group who received the placebo saw no changes. This study is a clear indication that Holy Basil when used consistently, can reduce stress and also improve sleep quality.
Holy Basil is revered as a sacred herb due to its active compound content that includes: terpenoids, flavonoids, and even essential oils due to its scent profile. These compounds have a wide range of benefits including:
Reduces Anxiety & Stress: Holy Basil helps to lower anxiety and stress by reducing cortisol levels. Cortisol is a stress hormone that has negative effects on the body if it stays high for too long.
Once it remains high, there are noticeable symptoms like weight gain in certain parts of the body that could lead to several health-related issues.
Among these are oxidative stress and anxiety that can be combated by integrating Holy Basil in your diet in supplements like Puravive.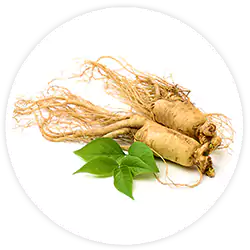 White Korean Ginseng:
White Korean Ginseng is a type of Ginseng that has been dried and peeled. The root is white and can be found in mountainous terrain between China and Korea.
It is one of the most popular herbs to be used in traditional Korean medicine and is also used worldwide. Like Holy Basil, it is considered an adaptogen because of its relaxing properties that can be effective in treating stress. Ginseng is also used as an invigorating tonic to enhance energy and vitality for people who might need an extra dose of energy. It is known for many benefits including:
Lowers Blood Sugar Level: White Korean Ginseng contains a compound called pentaoxide or ginsenosides. These can be extracted naturally from the roots of the plant and can stabilize insulin levels in people with diabetes
There was an acute randomized, placebo-controlled, double-blind crossover study that featured 25 participants (12 males and 13 females) with Type 2 Diabetes. They received 1g, 3g, or 6g of a substance with White Korean Ginseng or 50g of glucose. Blood pressure was checked as well and blood samples were collected 180 minutes after the trial. To assess symptoms and reactions to the substances in the trial, a questionnaire was given to participants for them to track how they were feeling physically. Participants who received White Korean Ginseng reported small, improved changes while the other group remained the same. Though the trial was successful and showed positive results, to see long-term effects/results, White Korean Ginseng would need to be administered over a longer period.
Increase Energy Level: Ginseng is an all-natural and effective way to treat people with fatigue due to chronic illnesses. Many people suffer from these illnesses and prefer to use herbal remedies due to the limited side effects and their inability to counteract with other medications.
Ginseng is widely used and incorporated into supplements like Puravive because it can improve energy, emotional and physical strength as well as overall well-being.
We see this premise being highlighted in a study that looked at the effects of Ginseng as a treatment for fatigue. In this study, the researchers searched for articles that could help prove their hypothesis to see whether or not Asian and American Ginseng could alleviate fatigue in patients who suffered from chronic illness. They used specific keywords like fatigue, fatigue symptoms, and chronic fatigue. They found 149 articles and quickly ruled out 139 that did not meet the initial criteria. Participants were included if they had fatigue and used Ginseng to find some sort of relief. The researchers assessed each article and narrowed down the results in a synthesized narrative summary. It was concluded that Ginseng is a promising treatment for fatigue whereas both American and Asian Ginseng can be used as a viable treatment for people who suffer from fatigue due to chronic illness.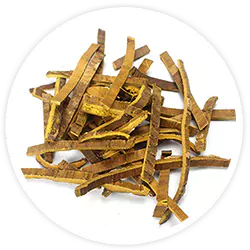 Amur Cork Bark:
Amur Cork Bark is a small to medium-sized tree with a round and broad crown with horizontal branches that can grow up to 50 feet tall and 50 inches wide. It is native to Northern China, Korea, and Japan. It has a distinctive look where the bark is thick, corky, and spongy with a much shorter trunk.
Amur Cork Bark is used to make medicine and can be used in supplements like Puravive for conditions like Osteoarthritis, Obesity, Diarrhea, and other conditions. It also has benefits including:
Anti-inflammatory properties: There are active compounds in Amure Cork Bark including berberine and phellodendron – these have been known to block the production of inflammatory enzymes.
There was a study that found Amure Cork Bark to be effective in treating pain and inflammation. Participants were given 500mg of a supplement with Amur Cork Bark and a look-a-like placebo three times a day over 12 weeks. Participants who received the actual Amure Cork Bark supplement saw a significant reduction in inflammation, while those who received the placebo saw no changes. The study concluded that Amure Cork Bark can be used to reduce pain and inflammation.
Improve Digestion: Amur Cork Bark has been used for centuries to improve digestion by stimulating certain digestive enzymes and increasing the absorption rate. One way it does this is by increasing the production of bile, a fluid created in the liver and stored in the gallbladder. If fat is in the small intestine, it helps to break it down faster which improves fat digestion.
Though Amur Cork Bark has been used to improve digestion and has anti-inflammatory properties, there is still research being done to test its full potential and uses. It is considered safe when used in controlled doses in a supplement like Puravive.
The other three ingredients in this formula are: Propolis, Quercetin and Qwhich are also safe and have been backed by science and research.
Puravive FAQs
Q: What are the Ingredients in Puravive?
A: Puravive is made from a proprietary blend of all-natural ingredients including Luteolin, Kudzu, Holy Basil, White Korean Ginseng, Amur Cork Bark, Propolis, and Quercetin.
Q: How Do you take Puravive?
A: Puravive can be taken twice daily with a glass of cold water. Due to its ingredients, it works to break down fat even when you are sleeping.
Every bottle of Puravive contains thirty (30) capsules that last for a month and should be taken twice per day after meals with 8 ounces of water for best results. These capsules are 100% safe and can be taken on a long-term basis.
Q: Who should take Puravive?
A: Puravive should be taken by adults aged 18-80 who are looking for an all-natural solution for losing weight. If you have stubborn fat that does not seem to move even with a balanced diet and exercise, this will work best for you.
Q: What is the Return Policy Guarantee?
A: Puravive comes with a 180-day, 100 % money-back guarantee. If for whatever reason it did not work for you, there is the option to return the product and receive a full refund. Contact customer care at [email protected] to facilitate the process.
Q: How long should I expect to see results?
A: The results of Puravive will vary by the customer which is based on many factors including age, lifestyle, and initial weight. On average, most people have seen changes in 3 months and even more customers have seen full changes in 6 months.
Q: How many bottles should I order?
A: We recommend starting with one bottle of Puravive and as your body becomes more adjusted to the product, you can purchase 3 or more bottles. There is a better rate when you purchase 3 or more bottles- this will ensure you are always stocked as the product sells quickly.
Q: Are there any side effects?
A: There are no side effects of Puravive as the product contains all-natural ingredients. We always recommend consulting with your Physician or Nutritionist before taking any new supplements.
Q: Is there a one-time payment option?
A: Yes! There is an option to make a one-time payment without the option or pressure of a subscription or auto-ship.
Q: What are the Bonuses with the Puravive Article?
A: The bonus of the Puravive article is that it equips you with information about the product at a central location so you won't have to search several internet sources. We have taken the time to do the research for you, so you are able to make an informed decision.
Q: Is it Legal to Buy?
A: Yes, Puravive is legal to buy as the product is manufactured in the USA in a GMP certified facility registered by the FDA. The products are legal for everyone to purchase.
What Do The Puravive Reviews Say?
We love Puravive and customers online love it too. The product received a rating of 4.7 out of 5 stars which is considerably high.
Puravive received positive comments as people commented that they were able to see and feel the difference since using it.
We've summarized the top 3 comments below:
I never used to leave the house, worried about not fitting into chairs on public transport. Now after trying Puravive, I'm down 35 pounds! I feel and look amazing. My energy levels are through the roof and I regularly use the bus try on slim clothes and shop in the mall stress-free. Thank you so much! 5.0 out of 5 stars. –Barbara M
I was so embarrassed when my son grabbed my belly and asked, "Dady, why is your tummy so squishy? I had to do something, and when I saw the Puravive Video and verified the research I had to try it out. I'm down 26 pounds and it keeps melting off! My snoring has disappeared – I feel fitter and happier. 5.0 out of 5 stars. –Clifton B
Ever since taking Puravive every day, I am eating what I want – more than ever, but I'm still dropping weight. I'm down to 4 dress sizes, about 40 pounds. Who would have thought it would be so easy? I feel so sexy, so pretty. I no longer worry about what my friends think of me or how my weight affects those around me". 5.0 out of 5 stars. –Christina T
Puravive Conclusion
Puravive is an innovative weight loss supplement that helps people to lose weight by targeting and breaking down stubborn fat.
It is manufactured in the USA by Dr. Michael Kim and Tom Harris – Dr. Kim is a native of Da Bac Island in Vietnam and has been a researcher for years at a leading weight loss company. As a researcher, he was able to create a secret recipe from his homeland where he created the "Rice Hack Method". This method is integrated into the product and has become one of Hollywood's latest secrets to losing weight naturally.
It stands out from other weight loss products because it targets stubborn fat and converts it into energy by way of the ingredients. These ingredients are Luteolin, Kudzu, Holy Basil, White Korean Ginseng, Amur Cork Bark, Propolis, and Quercetin.
Puravive is used worldwide by many customers who have rated the product 4.7 out of 5 stars as it has helped them to lose a significant amount of weight and they are more confident in their daily lives.
We like that the product features all-natural ingredients backed by science and research and works. It is based on these factors that we recommend Puravive to people who are having a hard time losing weight and looking for a solution that works.