PhenObestin 37.5 Overview
Phenobestin 37.5 is a natural diet supplement that includes pharmaceutical grade ingredients. It is meant to reduce* hunger and boost* mood, thus diminishing* the possibility of stress eating and considerably decreasing* your calorific intake. Unlike other supplements, Phenobestin 37.5 is natural.
About the Manufacturer Of PhenObestin 37.5
The weight loss* formula is produced in a GMP (Good Manufacturing Practice) facility by PharmaCo Labs in the USA. The product was launched in 2009, and now it is being sold all over the world, especially in Australia, the Netherlands, and the UK.
How Does It Work?
Phenobestin provides an effective formula of weight loss* ingredients that can generate quick, significant and sustainable weight loss*. It is a strong hunger suppressant and an efficient fat burner, so the person who takes it will eat less and burn off fat deposits thanks to a boosted metabolism and enhanced* energy levels.
PhenObestin 37.5 Ingredients
Phenobestin comprises six natural ingredients:
Phenylethylamine HCL – Boosts* mood and energy levels while suppressing appetite) Theobromine Anhydrous – reduces* hunger and amplifies energy
Yohimbine HCL – Helps blood circulation while making certain that the ingredients get where they're needed
PhenObestin 37.5 Pros
Most client reviews for this weight loss* formula are positive. A plethora of blogs, diaries, and Youtube videos can be found on the internet, and they belong to individuals who are consuming the supplement on a daily basis and are satisfied with the results. It seems that Phenobestin is a safe weight loss* supplement that features a reasonable price. It reduces* hunger and restrains cravings, and it generates a feeling of happiness that makes the consumer feel more positive and determined to get rid of all those unwanted pounds. It boosts* metabolism, thus helping you burn off a lot of calories.
Furthermore, it includes only natural ingredients, and it is produced in a GMP compliant facility. Unlike other weight loss* supplements, Phenobestin is a safe alternative that can also enhance* your health and psychological wellbeing. More than 1 million bottles have been sold since 2009, and this has happened because weight loss* formula delivers results that are significant and easy to maintain.
PhenObestin 37.5 Cons
When you first take Phenobestin you might face minor stimulant sensitivity like anxiety, insomnia, increased heart rate and dry mouth, but once your body gets used to the supplement, all these problems will fade away. If you're suffering from heart conditions, make sure to consult with your health care provider prior to taking the supplement.
How Much Does It Cost?
It costs roughly $52 to get a 3 month supply, and this means that you won't have to spend a fortune to lose* weight and look great.
Is It Worth Buying?
If you want a safe, natural weight loss* supplement to eliminate* excessive fat, Phenobestin 37.5 is a good option. The positive, independent feedback about the product guarantees you that the results will be amazing. Additionally, you can see that the company isn't struggling to promote overly the supplement and convince people to buy it, so this demonstrates that there they're sure their product works, and they prefer to let clients see for themselves if it works or not.
Final Verdict
Phenobestin is a reliable, pharmaceutical grade product that will help you lose* weight efficiently. Besides, it can also help you preserve an ideal weight by reducing* appetite and burning fat deposits. The supplement highlights a unique formula that uses a key ingredient, Yohimbine HCL, a very authoritative weight loss* aid.
Below you'll find some of the most effective weight loss supplements on the market today, in our opinion.
Our Top Rated Diet Pills

Effectiveness In Addressing*
Helps Meet Weight Loss Goals*
Promotes Appetite Suppression*
Effectiveness In Addressing*
Helps Meet Weight Loss Goals*
Promotes Appetite Suppression*
Effectiveness In Addressing*
Helps Meet Weight Loss Goals*
Promotes Appetite Suppression*
Effectiveness In Addressing*
Helps Meet Weight Loss Goals*
Promotes Appetite Suppression*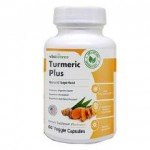 Effectiveness In Addressing*
Helps Meet Weight Loss Goals*
Promotes Appetite Suppression*