Optifast Overview
Optifast, which has been in business since 1974, is a diet plan that helps the dieter lose* weight by combining one on one counselling and replacement meals.
The Optifast website is a very clean, attractive and user-friendly site that claims the diet is a 'serious solution to weight loss*'. Obviously aimed at an older age group the site features pictures of healthy looking, mostly middle aged people who represent a range of body sizes. The emphasis on this diet seems to be self-esteem and health rather than becoming skinny or muscular.
The site has good, clearly marked sections explaining exactly how the Optifast plan has been scientifically proven to cause an average 52lbs in weight loss*, a 15% decrease* in cholesterol levels and a 10% decrease* in blood pressure. There are quite a few success stories featured on the site but no FAQ's although the site generally does a good job of answering all the important questions regarding the plan.
One other main feature of the Optifast diet is that it focuses on preparing the customer for weight loss* surgery and goes on to explain the reasons as to why it is so important to lose* some weight beforehand.
Optifast – Product Description
Optifast relies solely on using replacement meals initially, to jump start weight loss* before the dieter enters the longer transition phase. Unfortunately, the website does not really make it clear as to how long this phase should last or exactly what amount of products can be eaten during the phase. There is a section that shows the various soups, shakes and bars, complete with the nutritional information.
The second phase of the plan is designed to last between 4-6 weeks and during this time the dieter can, with the help from their Optifast counsellor, re-introduce self-prepared meals into their routine. The Optifast site features a certain amount of recommended recipes and provides tips on portion sizes, calories and exercise. Throughout the entire diet, the customer attends meeting at their nearest Optifast center (there is a center locator on the website) and can not only consult with their personal guide but also join in small group discussions and support groups. The center will also contact the individuals' G.P. if certain health issues are a concern.
Optifast Advantage
Optifast takes the 'thinking' out of dieting by providing calorie controlled prepared products
Optifast is a popular method to achieve weight loss*, and has received good media reviews
The Optifast plan can help a patient prepare for weight loss* (Biriatric) surgery
The dieter can receive personal and group support
The diet is beneficial for overall health (blood pressure, cholesterol etc.)
The company has been in business for over 30 years
The plan can re-educate the dieter to make healthy food choices
Optifast Drawbacks
There is no pricing available on the Optifast website
There is a lack of information regarding the diet schedule and food intake
Only consuming replacement meal products may not suit all dieters
The dieter has to have access to an Optifast center
Optifast – The Bottom Line
Without knowing how much the Optifast diet plan costs, makes it hard to judge from a 'value for money' point of view. However, for those seeking a guided, supportive program aimed at an older age group, where health rather than appearance is more of an issue, Optifast appears to be just as good as similar meal replacement programs on the market, such as Slimfast and Smart for Life.
Below you'll find some of the most effective weight loss supplements on the market today, in our opinion.
Our Top Rated Diet Pills

Effectiveness In Addressing
Helps Meet Weight Loss Goals
Promotes Appetite Suppression
Effectiveness In Addressing
Helps Meet Weight Loss Goals
Promotes Appetite Suppression
Effectiveness In Addressing
Helps Meet Weight Loss Goals
Promotes Appetite Suppression
Effectiveness In Addressing
Helps Meet Weight Loss Goals
Promotes Appetite Suppression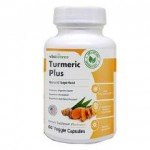 Effectiveness In Addressing
Helps Meet Weight Loss Goals
Promotes Appetite Suppression