In This Review
Product Overview
The product to be reviewed in this article is called LIPOREDUX which is designed specifically to get rid of the last layer of stubborn fat in problem areas of the body including the belly, chin, thighs, and arms.
It is a topical fat burner that only needs to be applied to the problem areas then it works to get rid of excess fat in such areas.
It is being sold online and in select retail stores for $59.95 per container.
Advertisement
*All individuals are unique. Your results can and will vary.
How Does It Rate?
Overall Rating: 3.7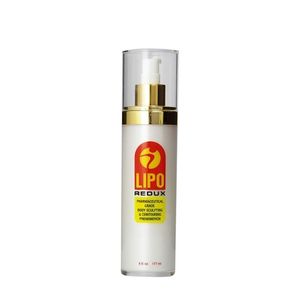 Lipo Redux
Brand Highlights
The company name is Lipo Redux.
A Company based in the United States and started in 1996.
It is a topical fat burner that only needs to be applied to the problem.
Brand claim that the product is safe & effective.
Key Ingredients
Alcohol denat
Caffeine
Raspberry Ketones
Pros
It is easy to use and designed to attack fat in problem areas
It contains caffeine which is proven to get rid of excess water where it is applied
There is some feedback from customers saying it works
Cons
Some side effects are reported.
Not available on Amazon.
The formula is not clinically proven to be effective
There is a lot of negative feedback from people who have tried it say it isn't really effective and only gets rid of water in the areas where it is applied
None of the ingredients are clinically proven to get rid of fat when applied topically
It can cause skin irritation according to people who have tried it
It is very expensive
There is no money back guarantee
Product is expensive.
---
Company Behind The Product
The topical fat burner is from SAN which is a company based in the United States. It offers a range of products for increasing muscle mass, decreasing body fat, and improving athletic performance.
It started in 1996 and has earned a reputation for offering quality products although the company is still not very popular. They claim to offer supplement breakthroughs and products backed by extensive research.
How Does Lipo Redux Work?
The product essentially gets rid of excess fat in the area where it is applied. Liporedux is designed specifically for problem areas of the body where fat accumulates like the abdominal area, thighs, and arms.
It uses a 6-phase precision formula which is a topical fat loss matrix for spot reduction on the application site. It gets rid of fat safely without the common negative effects associated with dietary supplements especially those that involve the heart along with other serious health issues.
It uses special fat burning ingredients to increase insulin sensitivity in fat cells while maximizing the release of cAMP and norepinephrine to promote the burning of fat in the area where the formula is applied.
Ingredients In Lipo Redux – Are They Safe & Effective?
There is no information provided on the active ingredients of the topical fat burner. It is stated on the product's website that it uses a new beta-3 agonist to neutralize fat tissue in the subcutaneous layer of the skin.
It is also stated that a highly effective diuretic is included in the formulation to address water retention and help the user attain a ripped appearance.
[1] The ingredients of Liporedux are water, Alcohol Denat, caffeine, propylene glycol, raspberry ketones, acrylates, glycyrrhetinic acid, triethanolamine, erthothioneine, coleus forskohlii extract, octopamine HCl, Yohimbe bark extract, camphor, menthol, and xanthan gum.
Reviews From People – Lipo Redux
There are mixed reviews from people who have tried the topical fat burning formula. There are many online discussion boards or forums talking about Liporedux.
There are some people who claim it is really effective but there are also others that say it isn't really effective and only gets rid of water in the area where it is applied.
According to online forums, it is only very effective when the user already has low body fat and is only trying to get rid of the last 10 to 15 pounds. For individuals who are overweight or those who are obese, it doesn't really offer noticeable effects.

FAQ's
Q: What Are The Lipo Redux Side Effects?
A: The most common side effect of the formula is skin irritation which occurs when the user's skin is very sensitive. It can also occur when the user is allergic to any of the ingredients in the formulation.
If you have sensitive skin, check with your skin care professional before using Liporedux. Perform skin testing to check for hypersensitive reactions before use.
Q: Is It Really Risk Free?
A: The product is known to cause side effects, particularly skin irritation. This can occur if the user has hypersensitive skin or is allergic to any of the ingredients in the formulation.
Check with your physician and make sure it is okay to use the topical fat burner especially if you have medical conditions or are taking medication.
You May Also Want To Read – CLA Core Reviews and First Fitness Nutrition Trimbolic Reviews

Final Verdict
At first, the topical fat burner appears to be a revolutionary product for getting rid of fat. However, upon closer look Liporedux is not a very good product, especially because there is no clinical proof that it really works.
Although there are some customers saying it is effective, most reviews on the product are negative saying it doesn't work or it causes skin irritation. The price is another major problem with the product.
This is not an effective or completely safe formula and it would be advisable to look for formulas that are proven effective and safe.
A topical fat burner may be the missing piece in your overall fitness regimen. Topical fat burners can enhance the appearance of your abs. In addition to an intense fitness regimen and a healthy diet, cutting gels can help reduce the appearance of unsightly surface fat revealing a trim, fit, and sculpted physique.
Below you'll find some of the most effective topical fat burning products on the market today, in our opinion.
Our Top Fat Burners Choices
PrimeGENIX CalmLean

Help Spot Treat Stubborn Fat Pockets*
Keep Skin Hydrated and Healthy*
Reduce Fat Without Risks*
Effectiveness In Addressing*
Helps Meet Weight Loss Goals*
Promotes Appetite Suppression*