LeptoBurn Overview
LeptoBurn is a fat burner that blends an array of ingredients targeted at elevating metabolism and suppressing hunger. Although the product boasts it is the "most complete fat burning formulation ever assembled," the components it lists are used in different diet aids. Little information is available for this supplement at this time, suggesting it is a newly released product. The official site itself is hard to find and fails to offer functioning links to FAQs or "Buy now" sections. It is at this time hard to locate LeptoBurn to make a purchase.
LeptoBurn: Facts
LeptoBurn is composed of an array of ingredients that boost* the thermogenic process associated with metabolism and suppress* hunger. A few of the ingredients, such as green tea, are easily recognizable. Caffeine anhydrous is another ingredient, and with green tea it helps LeptoBurn's assertion that it furnishes an energy lift. Dicaffeine Malate is a third source of caffeine, which claimed to take the place of the now illegal diet pill stimulant Ephedra. (Ephedra was previously banned by the FDA, a ban that was overturned and then reinstated in 2006, stemming from health risks it posed).
No findings are available to indicate that Dicaffeine Malate compound resembles ephedra or is more potent than just caffeine. Dicaffeine Malate might be similar to Ephedra and cause the side effects of feeling uneasy and shaky. A different ingredient being compared to ephedra is synephrine, a substance derived from fruit that is gaining popularity lately in the diet sector. It is debatable if it really has the ability to cause fat loss. It can cause adverse reactions, especially to the heart. It may cause cardiac arrhythmias. You will find Guggul EZ 100, bioperine and yohimbine in LeptoBurn. These ingredients are all commonly found in different weight-loss products. Whether or not this product's claim's of "all-natural ingredients" is still up for debate. A complete list of LeptoBurn's ingredients is not listed on the official website. LeptoBurn's official site doesn't offer a complete ingredient list.
LeptoBurn: Positive Features
The product's official online site furnishes significant detail on a lot of ingredients.
LeptoBurn: Negative Features
Is that it hasn't been on the market very long;
There may not be a total ingredient list;
Try at your own risk, with no money back guarantee or free trial offered;
Shakiness may be caused;
It's hard to find it at a reduced* price.
Final verdict
LeptoBurn appears to be recent to the weight-loss field, thus it might be wise to wait till further details are available. This is especially advised because the official site does not attest that the ingredient list is comprehensive. Suspicious buyers will want to find out exactly what they are ingesting into their bodies. The makers of LeptoBurn state that their product has "scientifically-proven doses", but this statement has not been proven. Can they name the scientists? However, that question goes unanswered at this time due to a broken FAQ link on their site. Difficult to locate, the website's contents also scares away people who would purchase this product. The identified formulation for this product resembles those of others available. Why shouldn't I choose one of the other products?
Below you'll find some of the most effective weight loss supplements on the market today, in our opinion.
Our Top Rated Diet Pills

Effectiveness In Addressing*
Helps Meet Weight Loss Goals*
Promotes Appetite Suppression*
Effectiveness In Addressing*
Helps Meet Weight Loss Goals*
Promotes Appetite Suppression*
Effectiveness In Addressing*
Helps Meet Weight Loss Goals*
Promotes Appetite Suppression*
Effectiveness In Addressing*
Helps Meet Weight Loss Goals*
Promotes Appetite Suppression*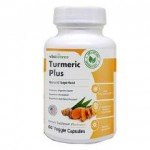 Effectiveness In Addressing*
Helps Meet Weight Loss Goals*
Promotes Appetite Suppression*