Hydroxycut Max Overview
Hydroxycut Max is a weight loss* supplement designed for women. MuscleTech manufacture this product plus many others. Its blend of ingredients is proven to reduce* the basal metabolic index (BMI), provide energy and is backed with a 100 percent quality commitment. Hydroxycut Max has been thoroughly researched and trialed, plus its ingredients have been clinically proven. Its liquid formula provides rapid release of its ingredients. In the first clinical study over 12-weeks, there was a weight loss* of 21 lbs, while those on the placebo lost only 1.7 lbs. Each group was told to follow a calorie-controlled diet. In the second study over 8-weeks, the participants lost an average of 17 lbs against the placebo group who lost only 1.7 lbs over the same period. BMI also decreased* by 10.2 percent (placebo 0.9 percent) for the first study and 8.1 percent (0.8 percent) for the second group.
Hydroxycut Max – Product Description
Hydroxycut Max contains a Max ProDefine blend including Wild Olive Extract, Bilberry Extract, Blueberry Powder, Pomegranate, Komijn Extract, Lady\92s Mantle Extract, Acerola Concentrate, Calcium, Vitamin C, and Goji Extract which have been clinically proven to provide effective weight loss*. It also contains Caffeine Anhydrous, which provides an energy boost* during exercise. It is available in a rapid release liquid capsule. Although the official website hydroxycut.com contains information on Hydroxycut Max, it is only available to purchase from a number of third party distributors including GNC, Walgreens, and CVS. On GNC, a well-known worldwide distributor of supplements, it retails for $29.99 for 120 liquid capsules and GNC also offer a 30-day money back guarantee. Take three Hydroxycut Max capsules 30-60 minutes twice daily before meals with 8 oz of water. Do not exceed six capsules per day.
Hydroxycut Max – Advantage
A weight loss* supplement designed only for women.
Contains a blend of ingredients that have been clinically researched.
Hydroxycut Max aids weight loss* and also reduces* basal metabolic index (BMI).
Prices vary online.
Secure checkout.
GNC offers a 30-day money back guarantee.
Hydroxycut Max.
100 percent quality commitment provided.
Hydroxycut Max – Drawbacks
Can only buy from third party vendors.
Contains the stimulant Caffeine, which may cause side effects in some people.
Hydroxycut Max – The Bottom Line
Hydroxycut Max is a weight loss* supplement designed for women. It contains folic acid and iron plus a clinically researched blend of ingredients that have proven to assist weight loss* and reduce* BMI levels significantly between the 8-12 weeks trial period.
Trying to find an effective weight loss supplement can be an overwhelming experience. Weight loss supplements often claim to provide outlandish results. Weight loss products should be analyzed based on four key factors: potential to increase metabolism, potential to meet weight loss* goals, potential to promote appetite suppression, and quality of ingredients backed by clinical studies.
Below you'll find some of the most effective weight loss supplements on the market today, in our opinion.
Our Top Rated Diet Pills

Effectiveness In Addressing
Helps Meet Weight Loss Goals
Promotes Appetite Suppression
Effectiveness In Addressing
Helps Meet Weight Loss Goals
Promotes Appetite Suppression
Effectiveness In Addressing
Helps Meet Weight Loss Goals
Promotes Appetite Suppression
Effectiveness In Addressing
Helps Meet Weight Loss Goals
Promotes Appetite Suppression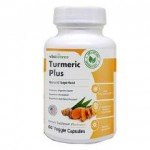 Effectiveness In Addressing
Helps Meet Weight Loss Goals
Promotes Appetite Suppression