Curves Complete Overview
Most of us have seen the 'Curves' clubs which are known for their half hour workout circuits. A variety of online weight loss* tools and information are available on the Curves Complete website and these can be used in conjunction with services available at the clubs. The site is easy to use, with clear labels on sections and links. The website has a professional appearance, using a brief video to introduce and explain the layout. Everything that you need to know about the Curves Complete site is included in the FAQ's. In this section you will find instruction on how to use some of the tools on the site, like the weight loss* tracker and meal planner; there is also an explanation of the Curves workout, machines and a glossary of terms that are utilized throughout the site.
Extremely detailed customer testimonials are provided on the Curves Complete site, including before/after photos, measurements and personal weight loss* pointers.
Curves Complete – Product Description
The website provides quite a bit of information so that people considering using a Curves diet plan can have an understanding of what is involved. They have two plans, one is focused on higher protein and the other is focused on higher carbohydrate. Users complete a 'metabolic' test in order to establish which one of the plans is most appropriate for them, and adhere to it accordingly.
The plan consists of three phases, which are same for both food plans except that the ratios of fats, proteins and carbohydraes differ. During Phase 1, dieters consume 1200 calories, increasing* the calorie count to 1600 in Phase 2. The final phase is the maintenance phase, but if necessary, users can return to Phase 1 for a short time. In all phases of the program, dieters are urged to use Curves Biovitamins, drink Curves protein shakes and, naturally, workout on a regular basis at the Curves Club. The workout segment of the plan is very well explained, giving a description of how each specific kind of exercise works, (for example, strength training, resistance and cardio), and the reason for its importance.
Those who enroll in Curves Complete can use the site as often as they wish. There they will find many online tools, recipes, nutritional information, food and exercise diaries, and a large Curves online community. It's too bad that the site does not give full details regarding the cost of membership, nor does it say if it is necessary for one to join their local Curves club. The possibility of receiving a free trial voucher upon enrollment is mentioned, but is also not fully explained. However, based upon information found on independent dieting websites, it is known that the average monthly cost of membership in Curves Club is $40 with an up-front fee, and that the website membership is priced at $5 a month.
Complete Advantage
The Curves brand is familiar and reputable.
It's not hard to follow the Curves half hour exercise circuits.
Quite a few online weight loss* tools are available on the website.
Most people find the website easy to navigate.
The diet offers two alternative food plans depending upon the person's rate of metabolism.
There are detailed testimonials on the website.
Curves is thought highly of by independent reviewers.
The membership fees are quite reasonable.
Curves Complete – Drawbacks
The site fails to provide sufficient information concerning fees.
The 'Phases' schedule is somewhat complicated, as the user must keep a close eye on their weight and be ready to switch phases often.
To follow the exercise routines, the dieter must be a member of a Curves club.
Some Curves clubs, which are all individually owned and operated, have had many consumer complaints lodged against them.
The website makes no mention of the anticipated level of weight loss*.
Final Verdict
A person who struggles with diet will benefit from Curves Complete. Many customers are drawn to the simplicity of the workout in which all the exercises are covered within a half hour circuit. The meals can be personalized since the diet plan is available in two choices–protein or carbohydrates.
Trying to find an effective weight loss supplement can be an overwhelming experience. Weight loss supplements often claim to provide outlandish results. Weight loss products should be analyzed based on four key factors: potential to increase metabolism, potential to meet weight loss* goals, potential to promote appetite suppression, and quality of ingredients backed by clinical studies.
Below you'll find some of the most effective weight loss supplements on the market today, in our opinion.
Our Top Rated Diet Pills

Effectiveness In Addressing
Helps Meet Weight Loss Goals
Promotes Appetite Suppression
Effectiveness In Addressing
Helps Meet Weight Loss Goals
Promotes Appetite Suppression
Effectiveness In Addressing
Helps Meet Weight Loss Goals
Promotes Appetite Suppression
Effectiveness In Addressing
Helps Meet Weight Loss Goals
Promotes Appetite Suppression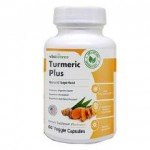 Effectiveness In Addressing
Helps Meet Weight Loss Goals
Promotes Appetite Suppression