Benetol Overview
Benetol is produced by Naples TBSI Inc and was previously known as Banital. There are two formulas4 in 1 Weight Loss Formula and Quick 7 Cleanse. Designed for men and women, Benetol claims to aid fast weight loss* quicker than low-fat diets or fasting. An unhealthy colon holds onto undisclosed fecal matter, which can create a toxic environment over many years and this additional weight loss* may not be easy to shift without some type of detox program. Symptoms of toxic overload include fatigue, headaches, and unwanted weight gain. Although Benetol states it is clinically tested, there is no published information on the main website, however, there are several customer testimonials. On the main home page, there is a descriptive video stating how Benetol can aid the body.
Benetol – Ingredients
Quick 7 Cleanse: Butternut Bark, Raspberry Leaf, Ginger Root, Cayenne Pepper, Buckthorn Bark, Rhubarb Root, goldenseal Herb, Fennel Seed, Citrus Pectin, Beet Fiber, Oat Fiber, Apple Fiber, Vegetable Cellulose, and Pea Fiber.
4 in 1 Weight Loss Formula: Banaba Leaf, White Kidney Bean Extract (Phaseolamin), Tangerine Peel, Peppermint Leaf, Licorice Root, Chicory Root Tonic, Lemon Verbena Herb, Cinnamon Bark, Ginger Root, Green Tea Leaf Extract, Fenugreen Seed, Chamomile Flower, Aloe Vera Leaf, Glucomannan, Bitter Melon Fruit, Gymnema Sylvestra Leaf, Citrus Aurantium, Lycium Berry, and Chitosan.
Benetol – Product Description
The ingredients in Benetol's 4 in 1 Weight Loss Formula contain natural ingredients claiming to detoxify the body and aid weight loss* in four ways. Phaseolamin inhibits the absorption of starches, while Banaba Leaf regulates blood glucose levels and prevents fatigue. Green Tea is used in most weight loss* supplements as it raises the metabolism and burns additional calories. The blend of ingredients in the Quick 7 Cleanse includes Beet Fiber, which is a wonderful and quick colon cleanser while Goldenseal offers benefits to the digestive, liver, and bladder. More information can be found at the official website, banitaltrial.com. Prior to breakfast, take three Quick 7 Cleanse capsules and ensure that you drink water throughout the day. An hour before meals, take one 4 in 1 weight loss* capsule.
Benetol – Advantages
The manufacturer offers a 30-day no qualms money back guarantee.
Benetol contains only natural ingredients, which benefit the digestive system and colon.
There is a recommendation by the manufacturer to incorporate exercise and a healthy diet.
Benetol – Drawbacks
Purchasing one bottle may ensure your enrollment into the weight less pay less club where your credit card will be billed each month.
Benetol is available only in the United States.
This product claims to be clinically proven, but there is no research to state this fact.
Benetol – The Bottom Line
There are two formulas, which may be confusing for the consumer, as both perform similarly in the body. Benetol is available only in the United States, but if you are unsatisfied, there is a 30-day money back offer. Beware of the immediate enrollment into the monthly program.
Below you'll find some of the most effective weight loss supplements on the market today, in our opinion.
Our Top Rated Diet Pills

Effectiveness In Addressing*
Helps Meet Weight Loss Goals*
Promotes Appetite Suppression*
Effectiveness In Addressing*
Helps Meet Weight Loss Goals*
Promotes Appetite Suppression*
Effectiveness In Addressing*
Helps Meet Weight Loss Goals*
Promotes Appetite Suppression*
Effectiveness In Addressing*
Helps Meet Weight Loss Goals*
Promotes Appetite Suppression*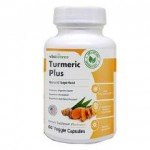 Effectiveness In Addressing*
Helps Meet Weight Loss Goals*
Promotes Appetite Suppression*