A-Rx Weight loss* Pills Overview
A-Rx weight loss* pill is a product that has recently hit the market and surprisingly, it has already received a lot of good customer reviews all over the net. It is a dietary supplement that promises it users faster weight loss*. Its manufacturer claims that the effect of the pill is so powerful that it could be compared to prescription medication for losing weight, except this time you will not need any doctor to sign a prescription for you.
It is said that with A-Rx, you can hope to lose* up to 15 to 20 pounds and month. As a user you are expected to start feeling the effects right from day one.
Considering how successful A-Rx has been online, it only makes sense that we review it and find out what it is really made of and why people love it that much. Keep reading.
About The Manufacturer Of A-Rx Weight loss* Pills
On Amazon it says that the manufacturer of A-Rx Weight loss* pill is LivingFit USA. A quick search for that company brings a very simple website that reminds of a WordPress blog. It is a 2-page website, one home page and an about page. LivingFit USA only sells one product and that is A-Rx weight loss* pills. There are no other products available on the company's website and even when trying to buy the single product available, it will return you to the Amazon website.
LivingFit USA does not provide any physical address. All you can use to contact them is their email, there are no other means available.
On the About page of the website, you can read that the company's mission is to rely on natural supplements to promote healthy lifestyles. The establishment is willing to dedicate itself into the production of supplements that can facilitate weight management.
What are The Key Ingredients in A-Rx Weight Loss Pills?
The manufacturer of A-Rx has pointed out that its products contains 2 ingredients in high amounts and those 2 are the main ingredients causing the loss in weight.
Garcinia Cambogia is one of those. It is believed to be a strong appetite suppressant. Garcinia Cambogia became popular after it was featured on Dr. Oz show where it was referred to as "The Newest, Fastest Fat-Buster". The main compound inside Garcinia extract is Hydroxy Citric Acid which some studies have shown to play a role in maintaining the release of serotonin and curb appetite. Hydroxy Citric Acid has also been shown to prevent the creation of fat by preventing storage of carbohydrates.
Green Coffee Bean Extract is the second most important ingredient in the pill. Its role is to boost* metabolism and force the body to convert the fat reserves into energy.
Other ingredients found in the supplement are vitamin B12, Guarana and Green Tea Extract.
How Does it Work?
When a pill of A-Rx is swallowed the user is supposed not to feel hungry for a prolonged amount of time. At the same time he will feel energized enough to carry out the different activities of the day. By eating less and remaining active, the body will have to depend on its fat reserves to keep up with the daily activities and that is how weight is loss.
A-Rx Weight Loss Pills Advantages
It is very affordable

Made of natural ingredients

Suppresses* appetite

Boosts* energy
A-Rx Weight Loss Pills Disadvantages
Contains stimulants

Made from an elusive company
What Does A-Rx weight loss* Pills Claim to do?
LivingFit USA promotes* its pill as the ultimate natural weight loss* supplement that can be used by both men and women.
A-Rx Weight Loss Pills Cost, Dosage and Directions to Use
There are many distributor websites out there selling this product. On Amazon, a bottle can be obtained at $29.95. It contains 30 capsules. The recommended dose is one pill per day, preferably before breakfast. That daily dose should not be exceeded. Each time a capsule is taken, it should be accompanied by at least 4 to 6 ounces of water.
Possible Side Effects
The presence of green coffee and green tea extract suggest that there is at least a small amount of caffeine in each capsule of A-Rx. This might cause some side effect like palpitations, insomnia or anxiety. The risks to endure those side effects are relatively low because the amount of caffeine estimated to be found in those extract is less than 10%.
That said one should not develop the habit of drinking coffee while taking the supplement.
A-Rx Warnings
A-Rx is not meant for women carrying a baby or people under the age of 18. Any person that does not meet those minimum requirements is using the pill at his/her own risks.
Is A-Rx Weight Loss Pills a Scam?
Taking into consideration the number of good reviews it has received on Amazon, it would not be fair to think that A-Rx is a scam. Indeed the company behind it seems to be very reserved but the product does deliver.
Conclusion
A-Rx is made with Garcinia Cambogia extract, an ingredient solicited on the Dr. Oz show. Most people who have tried the product were happy with the results they were able to obtain. The chances are high that you will also be a happy customer.
Below you'll find some of the most effective weight loss supplements on the market today, in our opinion.
Our Top Rated Diet Pills

Effectiveness In Addressing
Helps Meet Weight Loss Goals
Promotes Appetite Suppression
Effectiveness In Addressing
Helps Meet Weight Loss Goals
Promotes Appetite Suppression
Effectiveness In Addressing
Helps Meet Weight Loss Goals
Promotes Appetite Suppression
Effectiveness In Addressing
Helps Meet Weight Loss Goals
Promotes Appetite Suppression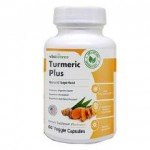 Effectiveness In Addressing
Helps Meet Weight Loss Goals
Promotes Appetite Suppression