What is Ab Cuts?
Ab Cuts is dietary supplement prepared by the brand Revolution Lifestyle to assist people reduce* body fat and improve* their metabolism. The brand Revolution Lifestyle, which is a creation of Corr-Jensen, claims that its product contains naturally occurring ingredients that are believed to reduce* the amount of fat in the body.
The supplement is formulated with an array of oils that supply the body with antioxidants encapsulated into a pill that is easy to swallow. With this capsule the user can hope to:
Experience a modest reduction* in body fat
Enjoy a physique that is enhanced*
Notice a slight increase* in the lean tissue
Protect the heart thanks to Omega-3
The brand Revolution Lifestyle came to be through Corr-Jensen, a company founded by Matt Hesse, a man with a background in athletics and nutrition retail outlet. He had a new vision on how nutritional supplement could be made and marketed. He wanted to make a difference. His idea is to come up with nutritional products that are of the greatest possible purity. At the same time the company tries not to focus on sensationalizing its products but rather formulate a capsule that really gives results over time and is safe to use.
Revolution Lifestyle is committed to help people become the best version of themselves by inspiring them on their journey to change to a more dynamic lifestyle.
Ab Cuts Ingredients and How Does it Work?
There are no stimulants involved in the preparation of Ab cuts. The idea is to avoid any side effect. The 4 main ingredients involved in the formulation are healthy oils. They are:
CLA (Conjugated Linoleic Acid): It is a compound naturally occurring in safflower oil, dairy and meat. It is believed to help reduce* body fat and assist in the production of lean tissue especially when combined with a healthy diet and exercise.
GLA (Gamma Linolenic Acid): When this compound gets into the body, it can be converted to substances that reduce* cell growth.
ALA (Alpha Linolenic Acid): Its other name is Omega 3 fatty acid. It is said to provide physique assistance to the body and support the cardiovascular system.
EPA & DHA (Fish Oil): These are the 2 substances researched in fish oil. They also play a role in body fat reduction* and are also beneficial to the heart.
What does the Product Claim?
The name of the product might be slightly misleading; Ab cuts stand for Abdominal cuts which may imply that the capsule is specifically designed to give the user the dream abs. That is not the case.
On its website, Revolution Lifestyle has been a bit careful in its claims and made it clear right from the beginning that the supplement only offers a modest reduction* in body fat resulting in and overall physique enhancement.
Ab Cuts Pros
From reading reviews on different websites online, this is the general feel we get for Ab Cuts when it comes to the pros.
It is effective

No side effects
Burns fat

Easy to use
Ab Cuts Cons
Does not boost* energy
Does not curb appetite
Works slowly
Possible Side Effects
The different oils used in the formulation of Ab cuts are generally known to be healthy. So in theory the average user should not incur any side effect by using this product. That said it is always a good idea to consult a doctor before starting to use the supplement.
Potentially there are risks of interaction between the fish oil, GLA and blood thinner medications. There have also been suggestions that GLA could increase* the risk of diabetes II. Some studies have also linked Alpha linoleic acid to prostate cancer.
There is a chance that ALA is involved in an increased in the production of triglyceride and that can increase* the risk factor for heart diseases.
Even with all that taken into consideration, one should note that the proportion of oils used inside Ab cuts capsules is relatively low.
Who Should Avoid This Product?
Pregnant and breastfeeding women should steer away from this product. Also anybody suffering from heart related diseases or diabetes should avoid it. Any person that is on prescription drug should consult a doctor first before trying Ab Cuts. The supplement is not recommended to people that take blood thinning medication.
Conclusion
Revolution Lifestyle appears to be an honest company that does not claim hypes about its product Ab Cuts. Based on the reviews spread online you can suspect that their supplement really works. That said, you will have to add in some effort and exercise as well if you want great results.
Below you'll find some of the most effective weight loss supplements on the market today, in our opinion.
Our Top Rated Diet Pills

Effectiveness In Addressing*
Helps Meet Weight Loss Goals*
Promotes Appetite Suppression*
Effectiveness In Addressing*
Helps Meet Weight Loss Goals*
Promotes Appetite Suppression*
Effectiveness In Addressing*
Helps Meet Weight Loss Goals*
Promotes Appetite Suppression*
Effectiveness In Addressing*
Helps Meet Weight Loss Goals*
Promotes Appetite Suppression*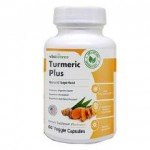 Effectiveness In Addressing*
Helps Meet Weight Loss Goals*
Promotes Appetite Suppression*