Hydrozyne Overview
There is no official website for the herbal product Hydrozyne, which claims to eliminate* excess water retention in the body, but it is readily available through Amazon. Its manufacturer is Optiman Therapeutics who use an effective blend of diuretics including Uva Ursi Leaf Extract, Juniper Berry Extract, Dandelion Root Extract, and Potassium.
Hydrozyne – Ingredients
Potassium, Magnesium, Vitamin B6, Dandelion Root Extract, Buchu Leaf Extract, Uva Ursi Leaf Extract, and Juniper Berry Extract.
Hydrozyne – Product Description
Hydrozyne is a useful supplement for anyone suffering from water weight gain. The ingredients include Juniper Berry, Potassium, Dandelion Root Extract, and Uva Ursi Leaf Extract. If you continue to take this supplement you will notice visible results, but if you suddenly stop taking Hydrozyne and consume a high sodium diet, there is the possibility that your water weight will return. It is sold through the third party website Amazon.com and there are several positive customer reviews, although there is no discussion on weight loss*. A bottle of 72-capsules retails for $24.99, although if you prefer buying from a retailer who offers a 30-day money back guarantee, buy it through bodestore.com where it costs $21.85. Take a dose of 3-capsules after breakfast with a glass of water, then 3-capsules after an afternoon meal.
Hydrozyne – Advantages
It is sold only through third party retailers including Bode Store and Amazon.
The ingredients are all natural.
The results of Hydrozyne are visible within hours.
Bode Store offers a 30-day refund policy.
Hydrozyne – Disadvantages
Hydrozyne has no official website.
If you discontinue use and consume a high sodium diet, the water weight could return.
If you took the recommended 6-capsules per day, a bottle would last only 12-days.
Hydrozyne – The Bottom Line
Hydrozyne is manufactured by Optiman Therapeutics, although there is no official website to discover more. Third party retailers include Bode Store and Amazon. Unfortunately, there is not enough information provided about each ingredient, and it is important for a customer to know the exact ingredients in the case of safety and possible side effects.
Water retention can be safely addressed using dietary supplements made from natural ingredients. The best supplements for this problem are those that contain ingredients that are proven to be safe and effective. Take note that when it comes to treating water retention, it is also important to consider the electrolyte balance of the user. An added plus is if the product also promotes a healthy urinary system. Ultimately, we were able to determine the bottom-line value of each product. Now, you no longer have to spend a lot of time researching just to find the best water retention product on the market.
We have listed the top Water Retention products on the market, in our opinion
Our Top Water Retention Choices

Reduce Water Retention Potential*
Promote Healthy Urinary System*
Maintain Critical Electrolyte Balance*
Prevents Skin Cell Aging*
Reduce Water Retention Potential*
Promote Healthy Urinary System*
Maintain Critical Electrolyte Balance*
Prevents Skin Cell Aging*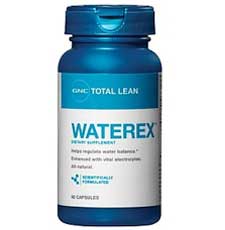 Reduce Water Retention Potential*
Promote Healthy Urinary System*
Maintain Critical Electrolyte Balance*
Prevents Skin Cell Aging*
Reduce Water Retention Potential*
Promote Healthy Urinary System*
Maintain Critical Electrolyte Balance*
Prevents Skin Cell Aging*
Reduce Water Retention Potential*
Promote Healthy Urinary System*
Maintain Critical Electrolyte Balance*
Prevents Skin Cell Aging*