Alpha Test Max is a fitness supplement created by Shredz. The company behind the product specializes in an array of different health and fitness products that provide assistance for both men and women to reach their fitness goals. This specific product, Alpha Test Max, is a specialized formula developed to support the active male's fitness goals, to deliver more energy during workout sessions and to help the male user perform better in the bedroom as well. Alpha Test Max is an all-natural product that combines powerful organic materials into one potent formula that pushes the testosterone levels of the male user's body to its limits.
Working Process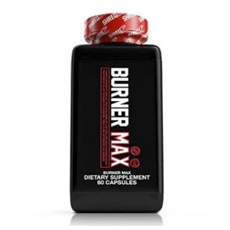 A large variety of proven testosterone boosting organic ingredients has been combined in order to deliver a potent formula that helps men reach their fitness goals faster and easier. The active ingredients in the proprietary formula have mainly been included to elevate testosterone count within the user's blood.
Higher testosterone levels support the entire male body. It can also lead to a reduction in body fat, improvements in mood and a relief of depression, as well as better blood circulation. High testosterone also leads to more lean muscle mass throughout the body and increased strength.
Ingredient List
The ingredients that are found in Shredz Alpha Test Max's formula include:
Spanish Pellitory – The root of the pellitory plant is used to improve digestion and to treat arthritis. There is no evidence to support any kind of testosterone enhancing properties of pellitory.
Fenugreek Extract – The use of fenugreek is quite popular among men and women. It is reported that fenugreek can treat anemia and respiratory disorders. Apart from these benefits, fenugreek has also been linked to improvements in testosterone levels.
Tongkat Ali Extract – This plant extract is often found in testosterone boosters. While scientific evidence has not been provided to support the claims about the plant, many male users have found the plant to improve their overall sexual health. This is due to the aphrodisiac properties of the tongkat ali root.
Maca Root – The use of maca dates back to more than 3000 years. The root of the plant is often used in traditional medicine. It is reported that maca can assist with fertility and treat symptoms of sexual dysfunction. The root of the plant may also be effective in relieving depression.
Velvet bean extracts and zinc oxide has also been added for additional support of the prostate and male reproductive system.
Pros
Shredz Alpha Test Max is manufactured by a trusted company in the fitness supplement industry. The company has a good reputation among body builders, athletes, and regular gym attendees.
The formula has been specially designed to elevate testosterone production. This not only leads to benefits while working out but also supports the male reproductive system and offers various other benefits.
By focusing on men, the product is able to deliver a more potent formula when compared to similar formulas that have been designed for both men and women.
Cons
At $75 per bottle, Shredz Alpha Test Max is more expensive that the majority of testosterone boosters. The average price of this kind of product is usually around $40.
The manufacturer claim that the ingredients have been chosen based on scientific research, but they do not provide links to any scientific studies or medical trials to support these claims.
There is a lack of research surrounding the natural ingredients found in the formula. While research has been able to prove that some of the ingredients may potentially improve libido, no evidence is provided to proof the ingredients can actually improve testosterone levels.
The majority of the online stores where Shredz Alpha Test Max can be purchased only ships to the United States. This means individuals who do not stay within the country will most likely not be able to buy the product.
Important Features
Shredz Alpha Test Max has been designed for men and should not be taken by women under any circumstances. While testosterone is also present in the female body, it is only required in small doses. Boosting testosterone in the female body can lead to unpleasant side-effects, such as facial hair and a deeper voice.
Side Effects
Shredz claim that their Alpha Test Max formula that not cause any side-effects. They do, however, advise individuals who are taking prescription medication to first consult with their doctor in order to determine if some of the ingredients might interact with their medication.
Dosage
The product needs to be taken at specific times and should be the administration of the capsules should be evenly spaced. The user should take one capsule three times a day – in the morning, afternoon and once again in the evening.
Final Verdict
Shredz Alpha Test Max is a potent formula that includes several pro-testosterone herbal ingredients and plant extracts. The formula has been designed to support the active lifestyle of men by boosting the body's natural testosterone synthesis ability. The product also comes with a free eBook that may be useful to the customer.
One must choose a supplement that belongs to a reputable company, contains scientifically tested ingredients, offers several benefits, comes with an affordable price as well as capable of providing fast and effective results. Below are our most effective testosterone boosters that have been ranked on the basis of these essential factors. Each product has been researched thoroughly in terms of its Effectiveness* and safety.
Our Top Testosterone Booster Choices
Virectin