In This Review
Smile Pro Direct Overview
Smile Pro Direct is a dentist-grade that aids to whiten your teeth to 7 shades, which last for five days all in comfort of your home. This product contains about 22% of carbamide peroxide which is bleach that whitens the teeth.
Most people have tried other whitening systems before, but the results are not as compared to smile pro direct because this product gives you the value for money. The product whitens clearly how a dentist can do it.
The price for this product ranges about $140. It works when you brush your teeth normally then applies some gel. This product broadens your teeth because of the nature of your teeth. There is nothing as good as having white teeth which are shining this is what most people admire. You may get this by apply smile pro direct to enjoy direct benefits.
How Does It Rate?
Overall Rating: 3.6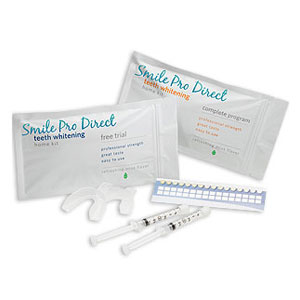 Smile Pro Direct
Brand Highlights
The manufacturer claims concerning the benefits of the product are outlined.
According to the manufacturer, the product can give the best-whitened teeth that you can never imagine.
The product contributes greatly to the general health of your teeth.
The manufacturer claims that once you purchase this product, you may never regret the value of your money.
This product works as advertised. The manufacturer claims that people of different ages can use the product.
Pros
The product ensures that you get the best-whitened teeth
It prevents tooth decay
It may aid the teeth to grow healthy
Cons
You can not wear the trays while sleeping
---
How Does Smile Pro Direct Work?
To prepare for the application of the gel, you brush your teeth and rinse your mouth as usual. Apply a small amount of the mint-flavored whitening gel to the full-arch mouth trays, evenly spreading the gel around the trays.
You put the trays in your mouth, bite down, and hold them there for 30 to 60 minutes. After removing the trays, brush away any remaining gel to reveal your clean, white, sparkling teeth.
Smile Pro Direct Ingredients – Are they Safe & Effective?
There are a number of ingredients which are used in the manufacture of smile pro direct. This includes:
Carbamide
– It acts in oxidizing the teeth as it bleaches all the stains within the outer layer of the teeth. The manufacturer recommends 10% of this component which is considered to be safe. More than 10% may not be ideal for individuals prone to teeth sensitivity. In our Brilliant White article, we have thoroughly documented the presence of this ingredient, offering comprehensive insights and analysis.[1]
Xylitol
– Xylitol, as discussed in our comprehensive Snow Teeth Whitening article, is a sugar substitute that has garnered attention for its potential oral health benefits. While it isn't a direct teeth whitening agent, xylitol possesses properties such as reducing harmful bacteria, preventing plaque buildup, and promoting overall dental hygiene. Its incorporation into a comprehensive oral care routine can contribute to a brighter smile. Notably, xylitol, as per a study, is a sugar alcohol that stands as a superior sweetener to traditional sugar. It doesn't convert into acid upon contact with saliva, effectively aiding in the prevention of tooth decay.[2]
See Also – GoWhite
Smile Pro Direct FAQ's
Q: Is there a Specific Diet to be Followed?
A: There is no specific diet that you have to follow while using smile pro direct.
Smile Pro Direct Reviews – Final Verdict
Cleaning the teeth has never been easy for people before. The benefits of smile pro direct are great to the teeth.
The Product makes your teeth grow healthy as it broadens your smile.
Most people always find it difficult to get the right product for purchase. To get the right product, you may carry out research on the product and the best brand.
The prices of this product range from $140 but you will always the value of your money.
Having the best teeth make one more comfortable to have any kind of smile that you may want. In most cases, some people always fail to smile because of the nature of their teeth.
When the teeth are discolored, you will always feel uncomfortable to open your mouth. The products Smile Pro Direct may help you.
Our Top Teeth Whitening Products
Verdict on Claimed Benefits: Below is our summary of the available evidence for the claimed benefits of below mentioned teeth whitening supplements, strips, and charcoal powder based on the available research:
Nubeam | Brighten Your Smile

Reduces Stains and Discoloration*
Gold Star Evidence
Safe for Sensitive Teeth*
Gold Star Evidence
2-Week Whitening Results*
Gold Star Evidence
Gum-Friendly Kit*
Strong Evidence
Dentolan | Fresh Breath & Oral Health Supplement
Prevents Tooth Decay*
Gold Star Evidence
Improves Digestive Function*
Strong Evidence
Long-Lasting Effects*
Gold Star Evidence
Relieves Gum Inflammation*
Strong Evidence
ProDentim Oral Probiotics | Healthy Gum Liquid Drops
Supports The Health Of Your Gums*
Gold Star Evidence
Helps Your Sinuses Stay Free And Open*
Strong Evidence
Helps with Inflammation*
Strong Evidence
Supports Respiratory Tract*
Strong Evidence