A great skin complexion is something that probably every one of us dreams about. Unfortunately, there are not many people that are proud of their natural looking skin complexion. But, on the plus side, nowadays the doctors seem to have the answer to almost all of our prayers. One of those examples is our wish to have a great skin complexion. On the one hand, there are various treatments that the doctors can perform to help you get rid of any blemishes, dark spots and acne and reward you with a nice, healthy looking skin. But, not many of us are ready to undergo such treatments. That is why the help of our Mother Nature is always welcomed. Did you know that you can use vitamins and minerals to get the benefit of a great skin? In fact, there are 15 vitamins and minerals in total that can help you achieve this goal. Let's find out more about this topic!
The 15 vitamins and minerals that you rely on at any time!
1.Vitamin A – Vitamin A fights any dark spots, wrinkles and any skin roughness that you may suffer from. To get the most out of this vitamin, make sure to apply it at night. This is important because the sunlight inactivates this vitamin and you would end up with no benefit what so ever.
2. Vitamin B – When we say Vitamin B, we do not mean a single vitamin from this complex. On the contrary, we mean all of them!
3. Vitamin B3 – Vitamin B3 is worth to be mentioned separately since it increases the production of fatty acids and ceramides, which are the two main components in our skin's protection barrier.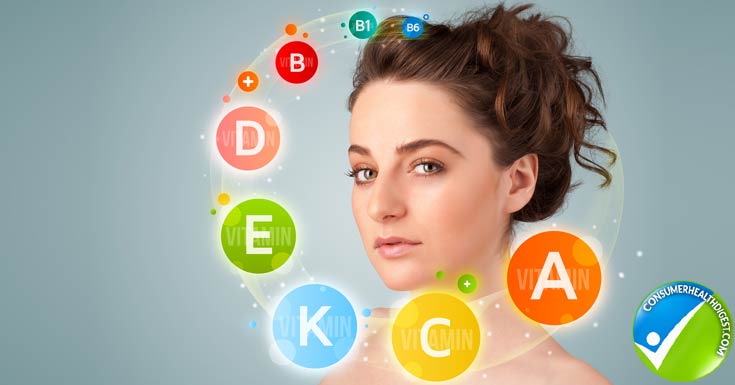 4. Vitamin B6 and B12 – We want to talk separately about Vitamin B6 and B12 just because they seem to have a great role when it comes to the health condition of our skin. Vitamin B6 and B12 help to improve the oxygenation of our skin which is essential because it can create great skin problems and leave us with no healthy looking skin guaranteed. Anemia is one example of a health condition that affects the oxygenation of the body and skin that can be repaired with the help of Vitamin B6 and B12.
5. Vitamin C – Improving our Immune system is one thing, but repairing our skin, decreasing the visible wrinkles, acne, and helping to recover dry and broken skin is a whole other side of Vitamin C that you may not be aware of. Plus, Vitamin C helps speed up the production of collagen which makes our skin firmer.
Also Read – Vitamin C Serums Review
6. Vitamin D – Vitamin D helps regulate the blood circulation and temperature of our skin. Also, Vitamin D makes sure that our skin is moisturized properly.
7. Vitamin E – Vitamin E removes most of the free radicals in our skin brought by the pollution in the air.
8. Vitamin K – If you are suffering from dark spots, Vitamin K is the key. It has the role to even out our skin tone and also fights the dry skin.
Advertisement
*All individuals are unique. Your results can and will vary.
9. Zinc – This is probably the most important mineral when it comes to skin health. A study published in the Archives of Dermatology Journal has shown that the oral use of Zinc and Vitamin A have successfully decreased the number of visible acne. Zinc is also known to decrease the present inflammation in the skin and protect the skin against UV radiation.
10. Selenium – It was believed that selenium can actually protect our body against several types of cancer, including skin cancer. Well, there is a study that now shows that this is no longer just a simple belief, it has been proven that selenium should be used to protect ourselves against skin cancer.
11. Sulfur – Although it is present in every cell in the human body, it is our hair, nails, and skin that have the highest levels of sulfur present in them! Sulfur deficiency is the reason behind many problems such as dermatitis, eczema, and acne is normally treated with sulfur supplements or topical use of sulfur.
12. Copper – Copper contributes the most by enhancing elastin, which makes our skin firm and nice looking with no trace of wrinkles.
13. Magnesium – Magnesium deficiency is related to an increased number of visible wrinkles since one of its main roles is to increase and retain the elasticity of our skin.
14. Calcium – Calcium is not important only for our bones, but for our skin as well. A calcium deficiency might be the answer to why your skin is so dry lately.
15. Silica – Although present in low levels in our bodies, it is found to be present in our skin cells retaining our skin's elasticity. A silica deficiency results in premature aging and a decreased ability of the skin to recover normally.
You May Also Want To Read – How Do You Know You're Getting Enough B12?
Conclusion
You might be surprised to hear that a lot of vitamins and minerals can be also used to improve your skin condition, apart from their other beneficial effects. We found 15 vitamins and minerals that you can find in most of your favorite foods and use them to improve your skin which means to remove any wrinkles, acne, dark spots and dryness that makes you unhappy. Make a change in your diet and enjoy the results as these vitamins and minerals fight the damage that this cold weather has done so far and protect it from any damage in the future!
View All