While we are all concerned about how we look and try to attend to the well-being of our health to the best of our ability at all times, but it can be very difficult.
The life of the average individual is quite stressful in the modern world, where work keeps us busy until late hours and the demands of our families are simply getting more intense.
With all of these tasks to attend to, it is virtually impossible to fit in the time to go to a beauty salon in order to properly take care of our skin.
A quick wash-and-go in the morning and, once again, a quick wash just before bed – that's what many people are doing to take care of their skin, if at all.
For this reason, it is important to implement certain steps into your daily life that will not take up much of your time but still provide you with benefits that will help you to maintain healthy and younger looking skin. One particularly effective way to maintain healthy skin is to opt for a vitamin C serum.
All you need to do is to apply the serum after you have washed your face, which will not take more than a single minute, and the benefits will help you greatly.
We are now going to take a look at what is premature aging & how a vitamin C serum can help you fight these problems.
Top Rated Vitamin C Serums of 2021
We have taken a look at what causes premature aging of the facial skin, as well as looked at the benefits that you can obtain from using a vitamin C facial serum. We also considered some important factors that you need to know and take into account when buying a serum.
Now, we would like to introduce our readers to our top four choices for vitamin C serums that are effective in reducing the visible appearance of fine lines, wrinkles, bags under the eyes, and many other problematic issues that you may be experiencing due to premature aging.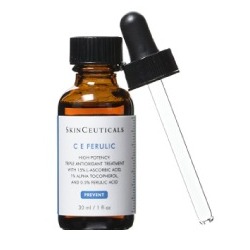 Our second choice for a vitamin C serum that is very effective is the C E Ferulic serum by SkinCeuticals. This supplement combines vitamin C, or L-Ascorbic acid, as well as ferulic acid and alpha-tocopherol. The product is primarily provided to assist in preventing visible signs of aging at a young age, but can also be used to reduce the visibility of problematic age-related symptoms that may already be present.
Advertisement
*All individuals are unique. Your results can and will vary.
This product contains a 15% L-Ascorbic Acid concentration, which is quite potent; thus not only providing anti-aging effects but also protects the skin from oxidative stress and helps to brighten the skin. Note that this is a high-quality product and can be costly, but it is one of the most effective vitamin C serums on the market.
Click Here To Read More About SkinCeuticals C E Ferulic
Our third option for those who are unable to afford SkinCeuticals C E Ferulic or are looking for an alternative to our top choice is the C Serum 22, developed by Serumlogie.
This serum is much more affordable than many other vitamin C serums on the market and provides a potent dose of ascorbic acid to provide an effective method for reducing the appearance of age-related problems, such as fine lines and wrinkles. In addition to vitamin C, this serum also contains methylsulfonylmethane, Hamamelis Virginia, ferulic acid, organic aloe extracts and more.
Click Here To Read More About Serumtologie C Serum 22
#3 Oz Naturals Vitamin C Serum 20
Our final option for our list of top vitamin C serums is the Oz Naturals Vitamin C Serum 20. This product is 98.1% natural, which is a much higher natural percentage than many other products that are currently available on the market. The product comes with a 30-day money back guarantee and is free of gluten. Oz Naturals Vitamin C Serum 20 is also very affordable and contains organic ingredients; thus providing effective results. In addition to the high vitamin C content, other ingredients found in this serum include green tea extracts, astaxanthin, vitamin E, rose hips extracts and hyaluronic acid.
What causes Wrinkles and Fine Lines Prematurely?
Let's start by looking at why some people develop signs of aging at a premature age. As it is already known, wrinkles & fine lines, age spots and many other factors that affect the skin is common amongst the elder. With age, the production of collagen and elastin fibers in the skin also gradually starts to reduce; thus leading to skin that looks saggy.
Unfortunately, it is not only the elderly that are affected by these skin-related problems, as quite a large number of people are suffering from these issues at an age that is considered premature.
To truly understand premature aging and know why you are experiencing these problematic symptoms, it is important to start with understanding what causes wrinkles and fine lines to occur at an age that is not old enough for these facial features to be considered natural.
When you understand why you may be experiencing premature aging signs, then you may be able to better prevent further symptoms from developing. Realizing what risk factors causes premature aging of the skin also helps to prevent premature aging in the first place.
According to the American Fitness Professionals & Associates[1], some of the most significant factors that play a part in the development of wrinkles and other age-related symptoms include:
Advertisement
*All individuals are unique. Your results can and will vary.
Stress – Stress has been associated with a lot of health problems. While acute stress may not contribute greatly to poor health, suffering from chronic stress, especially when you have high levels of stress, can be quite detrimental to your wellbeing.
In addition to affecting your heart and brain, stress also causes numerous problems to develop in your skin. Wrinkles are one particularly common side-effect that stress causes. Without adequate stress management techniques, your skin may soon start to look much older than you are.
Diet – Apart from stress, diet is also a contributing factor that causes numerous issues with the entire body. A diet that does not contain the right nutrients causes malnutrition and deprives the body of essential substances that keep everything functioning normally.
An unhealthy diet also contributes greatly to premature aging signs of the skin, such as a loss of elasticity in the facial skin, as well as the development of fine lines and wrinkles.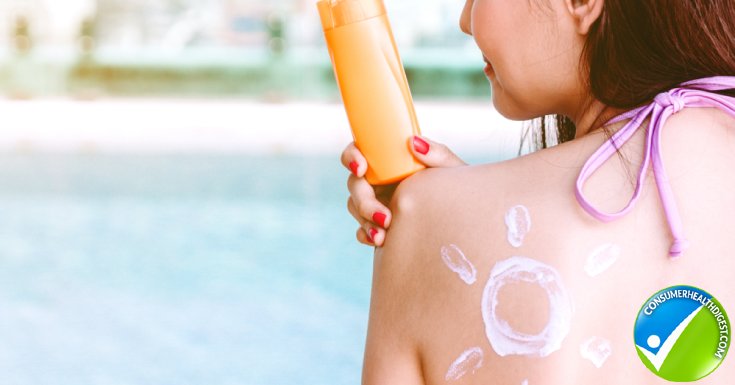 Sun – The sun is often claimed to be the most hazardous factor for the skin, even though it is known that the sun helps the body synthesize vitamin D. Short periods of sun exposure in a way that a skin is protected through an effective sunscreen lotion is beneficial, but when the skin is constantly exposed to the sun without any protection and for extended periods of time, you are sure to develop wrinkles and other age-related problems. In addition to these problems, it should be noted that the sun is also known to cause skin cancer.
Smoking – Anti-smoking campaigns are continuously launched throughout the entire world. The world is becoming more aware of how bad smoking really is for the wellbeing of the human body, yet millions of people still continue to smoke. Smoking deprives the body of oxygen – including the skin. This can greatly accelerate the aging process of the skin, as well as lead to a lower production of fibers that contributes to skin elasticity.
Alcohol – Many publications report that alcohol is not truly as bad as some claim it is, and that certain types of alcoholic beverages, such as red wine, has numerous health benefits.
Unfortunately, some people take things too far by drinking irresponsibly. While there are some health benefits to alcohol, constantly consuming alcoholic beverages can cause the skin to express signs of premature aging.
What are the Benefits of Using a Vitamin C Facial Serum?
Now that you understand what may cause you to experience premature aging signs on your facial skin, we should take a look at what vitamin C facial serums can do for you. These serums are becoming more popular than ever, but the prices that are usually attached to such serum is often considered too expensive.
Still, vitamin C facial serums are very effective – and knowing the benefits of using these serums will help you determine whether or not investing in a vitamin C serum can be useful for you.
According to Art Naturals[2], one of the most beneficial factors of vitamin C serums is the fact that they can be used on any type of skin, and by individuals of all ages. Since there are no chemicals involved in these serums, they are unlikely to cause skin to dry out, such as with many chemically-formulated anti-aging creams.
Here is an overview of the most promising benefits that you can expect to experience when trying vitamin C serums:
Vitamin C is a powerful antioxidant that can help to improve the production of collagen. Collagen is a skin fiber that helps to maintain the skin's elasticity; thus by improving collagen levels in the skin, elasticity can be greatly improved.
With the sun being one of the most damaging factors when it comes to aging, you will be glad to learn that vitamin C serums also help to protect your skin against the damaging effects that the sun imposes on the skin.
These serums are also beneficial for speeding up the time it takes for the body to heal. This is beneficial when acne scars and blemishes are problems you are facing – the accelerated healing means these marks will fade much faster.
Another important benefit of vitamin C serums to consider is the fact that the serum holds powerful anti-inflammatory properties. With puffiness being a problem amongst those individuals experiencing premature aging, the anti-inflammatory effects of these creams can help to clear up and even prevent the morning puffiness many people are facing.
Vitamin C serums may also be beneficial for reducing skin discolorations. This is another important benefit as discolorations is an issue that many people are suffering from.
What are the Factors to Consider When Buying a Vitamin C Facial Serum?
While vitamin C serums have a lot of benefits to contribute to your skincare regimen, such as a reduction in wrinkles and fine lines, as well as powerful antioxidants that protect against free radical damage, there are some issues that need to be considered before deciding to buy a specific serum.
Just About Skin[3] explains that there are two very important factors to consider when deciding which vitamin C serum to buy:
Skin Type – This is one of the most important factors that you need to take into account. While the primary ingredient of vitamin C serums is, as the name suggests, vitamin C, they are often developed in different ways. Thus, aim to buy a serum that is appropriate for your skin type. If you have dry skin, then opt for a serum made for dry skin and avoid one made for oily skin.
If you have sensitive skin, be sure the serum you wish to buy is appropriate for sensitive skin – strong doses of vitamin C can be harsh on the skin, especially when you have sensitive skin; thus for individuals with such skin, a lower dose of vitamin C is usually needed.
Serum Texture – Another factor that you need to take into account is the serum's texture you are buying. This does not have a significant effect on how well it will work for you, but each person has their own preferences when it comes to what they apply to their face. The most popular textures you can choose from include lotion, a thin liquid, creams, powder and a gel.
Final Verdict
The skin is a precious organ that covers the entire body, meaning that it is also one particular part of the body that is especially prone to be affected by external factors. Our busy schedules often put us in situations where it is not possible to opt for salon treatments or facial masks, as we have little time for such activities, but it is still important to attend the health of your skin.
In this post, we explained how vitamin C facial serums can be useful in providing an effective way to prevent premature aging, as well as to fight against existing wrinkles and fine lines. We also provided a list of the most effective vitamin C facial serums you can buy in 2021 to help you maintain healthy, glowing skin that looks young.
Image Credits
Feature Image – shutterstock.com
In-Post Image – shutterstock.com & pinterest.com
**This is a subjective assessment based on the strength of the available informations and our estimation of efficacy.
*Result may vary. The information contained in this website is provided for general informational purpose. No medical claims are implied in this content, and the information herein is not intended to be used for self diagnosis or self treatment of any condition.
Disclosure of Material connection: Some of the links in the post above are "associate sales links." This means if you can click on the link and purchase an item, we will receive a commission. Regardless, we only recommend products or services which we use personally and/or believe will add value to our readers. We are disclosing this in accordance with the Federal Trade Commission's 16 CFR, Part 255: "Guides Concerning the Use of Endorsements and Testimonials."