A young woman in a new relationship recently asked, "We've been together for a month and our sex life is good.
But now my boyfriend wants us to try Tantric Sex. OMG, what kind of kinky stuff have I gotten myself into?"
That's just the tip of the iceberg in the sea of myths about Tantric Sex. Of all the modern new age practices people are diving into these days, Tantra may be one of the most misunderstood.
Sting's 8-hour sex claim on The Oprah Winfrey Show didn't help. Neither do all the closed-minded men in my public events who vehemently denounce the whole idea of giving up ejaculating.
The truth is that Tantra is a thousands-of-years-old spiritual practice mind you, not a sexual practice from India. It's about raising consciousness and connecting up the mind, body, and spirit.
And that's all done by becoming more intimate with your own lifeforce energy, much of which is sexual for most people.
When you do, you certainly heighten your sensations along with your sense of who you really are.
Sure, when you meditate more, feel more, and communicate more, your sex life can improve drastically.
But I wouldn't suggest pressuring your partner to try it until you get clear on what it is and what it isn't.
To help, here is my list of the top ten myths about Tantric Sex. Don't blindly accept them without looking into the real stories which follow.
Myth #1: Tantric Sex Means Wild Orgies
If wild orgies are what you're looking for, then, sorry, practicing Tantra won't guarantee you'll find yourself in a threesome, foursome, or moresome anytime soon. From its inception, Tantra was more about the solo practice of individuals reaching for enlightenment.
A key element of that journey is finding yourself, calming your mind, and getting fully into your body. Most of us have been so deeply programmed with inhibitions about feeling good that this is often an arduous process. Which is why practicing pleasure is a spiritual practice in Tantra.
When two partners make progress on that path, their relationship grows and evolves. For those partners who were raised with sex-negative puritanical beliefs, often the most resounding impact is on their sex lives.
Enter Tantric Sex, a heartfelt ritualistic way of physically bonding. Couples who practice Tantric Sex find the amount of pleasure they create and share expands dramatically.
In other words, in spite of the fact that I've been to quite a few deemed sacred ceremonies, wild sex parties aren't automatically included.
Now it's true that couples who've dedicated themselves to more pleasure are more likely to dabble in open relationships like swinging and polyamory than those with the average boring sex life. But it's not an integral part of Tantric practice.
Well, except for one thing. There are some little-known ancient Tantric manuscripts that describe group sex rituals in vague terms.
But what little we know of these underground gatherings is that they were only attended by highly-trained adepts and focused on merging with the divine.
Myth #2: Tantric Sex Is Just A Front For Sex-Workers' Services
If you take the above sentiments seriously, then clearly Tantric Sex is much more than a hooker's scam. But without a doubt you can find a bevy of Tantric Goddesses in every major city today. Often they offer sensual sessions of Tantric massage.
Are they just prostitutes in colorfully flowing sheep's clothing?
I'm sure there are some around. But for the most part, in my experience, no.
I am friends (and more) with quite a few Tantric "dakinis" as they're called. That's the Sanskrit word for celestial helping spirits. They sincerely believe they are helping men transform their lovemaking into something more sacred.
Many do hands-on sessions that teach men to satisfy women and avoid premature ejaculation. And there are male "dakas" who help women embrace their sexuality, too.
Are you aware of the well-established research on the orgasm gap? Many studies have shown how much more frequently men come than their female partners. The same isn't true, by the way, of same-sex couples.
Ask any woman how sensitive, knowledgeable, and respectful many of her past lovers were and you'll be inundated with horror stories of exploitation, abuse, and even violence.
That's a pretty damning evaluation of how successful parents and schools are with sex education.
While I'm sure there are many district attorneys who would disagree with my opinions, just maybe these Tantric sex workers are actually performing a valuable service to the current and future partners of these men.
Myth #3: Tantric Sex Is All About Sex
Because it concentrates on maximizing sexual energy, Tantric Sex doesn't require any physical contact. Those dakinis offering Tantric massage might only use their hands while fully clothed.
Tantra is about raising consciousness. Consequently, Tantric Sex is more about intimacy, communication, and divine connection. It's performed in a "sacred space," a room that's intentionally beautified to arouse all the senses.
We use terms of respect like Sweet Everything's instead of Sweet Nothings and "jewels" instead of medical names for the genitals. And its rituals often include meditation, clear negotiation of consent, and reverence for each other's spirit.
Though that's far from most people's definition of rampant sex, may find the bonding highly sexy.
Again, by surveying the average woman, you'll find how powerful these practices can be to awaken her erotic side.
Once into the crucible that these preparations create, the jewel union (our name for sexual intercourse) can be amazingly erotic, hot, and intense.
Myth #4: Tantric Sex Is Slow Sex
I'd have to agree that Tantric Sex is often slower than what you see in a porn flic. It takes time to set up the sacred space, build intimacy, and develop a trusting atmosphere.
When our senses our focused on cultivating and exchanging sexual energy, slower often serves us better. Tantric lovers develop the ability to relax even when highly aroused.
That's especially true when we're catapulted into one of the altered states that Tantric Sex is known for.
But not always.
My Tantra-teacher wife has taught me how vital variety is for her sexual pleasure. We almost always start slow, waiting for our energy channels to fully open and link. But then we race off to spurts of hard pumping.
These are typically sandwiched between moments of stillness where we catch our breath, relish our sensations, and check-in verbally.
So sometimes slow, yes. But sometimes medium and sometimes fast, too. Not to mention the tantalizing breaks using fingers and mouths on each other.
Myth #5: You Can't Orgasm During Tantric Sex
LOL! That's a really good one. If you could only see us when we decide to go for it.
Now it's true that Tantric Sex is a departure from the increasingly instant-gratification-demanding culture that we live in. We cultivate pleasure and want to make it last. So pushing for a quick explosion isn't our number one priority.
Instead, we aim to amass sexual energy and revel in it, using each other's highs to springboard each other to even more intense excitement. We call these peaks of pleasure.
Gourmet Tantric Sex lovers major in the skill of peaking. Often that looks like edging, coming up to the brink of climax and backing off. More often it resembles dancing on the verge of the cliff right before the point of no return.
Without training and practice, few lovers can withstand the assault of the powerful sensations just before orgasm. So they let go and enjoy the ten-second ride.
Sure, it feels great at the moment. But all too often, especially with men like me who take a long while to recover, ejaculating ends the playtime.
It even happens to some women like my wife who are too sensitive after coming to continue without a long break.
But what if you could hover there and prolong that intense excitement?
Tantric Sex is often called Orgasmic Sex because we learn to dance on the verge of that all-consuming black hole. We vibrate, shake, and jackknife from the huge currents of sexual energy coursing up and down our bodies.
Just like the classical ten-second physical release, our skin flushes, our nerves fire, our breathing deepens, and our voices raise. But we can make it go on and on.
We call these peaks "Tantric Energy Orgasms." After a series of them, we're propelled into a continuous state of ecstasy. And, of course, we have a name for that, too. The O-Zone. O for orgasm, of course.
Read Also: Mysterious 5 Ways Of Tantric Sex Helps To Regenerate Sexual Desire
Myth #6: Quickies Have No Place In Tantric Sex
In the classic movie Love At First, Bite, when asked to have a quickie, Count Dracula played by George Hamilton replied, "No. With you, never a quickie. Always a longie."
Now I'm not saying that Dracula was a Tantric master. Well, who really knows? But it must seem after my rousing exposition about longies that quickies have no place in Tantric Sex.
For the most part, you'd be right. But you see, Tantra isn't a religion with a holy book and lots of dogma. So there are no rules about what you should and shouldn't do. Which reminds me about our record-setting (short time) "laughgasm."
Once, against our better judgement, we were separated for a week. That's a very long time without doing it for us horny rabbits.
When reunited, we set up a sacred space in front of the fireplace, began kissing and touching, and couldn't wait to engage our jewels.
Though it was a major challenge, I put it in ever so slowly so we could feel everything. (The slow part was the challenge, not the penetration part.)
But, dammit, she was too turned-on to take it easy. Pulling me tight, she started jerking and bucking violently. Like any supportive partner would, I matched her speed and pumped her hard.
When her contractions grabbed me, I ejaculated violently. Fortunately, that made her scream and come, come and scream, and so on.
Just like the old days before Tantra, we lasted only a few strokes.
But the explosion was enormous. The feelings were so intense as the fireworks launched through our bodies that we shrieked at the top of our lungs.
The funny part was when our mellow Golden Retriever put his snout right between our faces and bellowed right along with us.
It was so funny that our orgasmic moans morphed into howls of laughter. That's why we call it a laughgasm.
Usually, we make love in rounds with a few moments of stillness between them. They typically last longer than our howling quickie, from ten to thirty minutes. But sometimes they're so intense that we collapse after a handful of minutes that makes us take a short break.
So I guess you could call those quickies. Maybe we should call our longies a long series of quickies.
Myth #7: Tantric Sex Requires Secret Sexual Techniques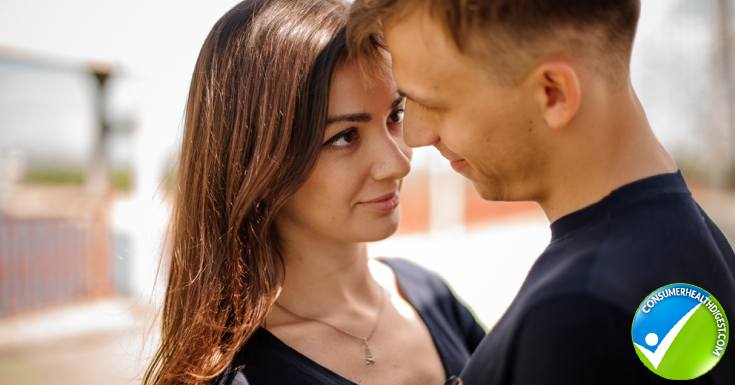 No, that's not true. There are no secret sexual techniques to do what you've just read. Tantric lovers use their eyes, breath, hands, mouths, and jewels like everyone else.
Because they're dedicated to pinnacles of pleasure, they study, talk, and practice more.
Which probably makes them more skilled at a whole range of skills like massage, oral, genital, and anal sex. But they're using the same tools we've all been issued with.
Some think that Tantric Sex depends on body-straining sex positions that only practitioners of Yoga can get into.
Not true. The only Tantric guidelines about where you put your bodies are that they need to be comfortable so the energy can flow freely.
Those folks are confusing the spiritual sex practices of Tantra with the Kama Sutra. The later was a compilation of sexual and romantic behaviors of upper-class Indians about 1500 years ago. It had little to do with ritual, energy, and spirit.
As a naked Goddess once told me in response to my insistent come-ons at a Tantric workshop, "It's all about the energy, baby."
It's fair to say that we employ some tools to heighten arousal and intensify orgasmic sensations. But they're far from secret. Little-used abilities in the bedroom like relaxing, focusing, breathing, moving, and sounding.
If you choose to practice Tantric Sex, it's a good bet that your sexual techniques will dramatically improve.
But that's something you will develop as you become more open and more aware of what's going on inside and out.
Myth #8: Tantric Sex Isn't Primal Or Kinky
Well, it's true that the aim of sacred sex is NOT to see how kinky you can get. Christian Grey with his domination playroom from Fifty Shades may have made Anastasia come quick and hard, but he wasn't very Tantric.
I know what it looks like. The whole idea of approaching sex with reverence for the divine presence within each other may sound contrary to cavorting like animals.
But that's only because you're thinking of sex and spirit as separate. In Tantra, primal instincts and lofty spirituality are different flavors of the same meal.
When torrents of sexual energy are coursing through your jewels during Tantric Sex, you may well growl, flail, and wail like a wild animal. That lifeforce is as sacred as any prayer to a Tantric adept.
And soft words and sweet sentiments of joy and appreciation for the sacred forces in all of us may be a huge erotic turn-on.
In Tantra, sex and spirit are one.
So there's no reason why blowjobs in the park or anal sex in the garage can't be sacred.
Largely due to the popularity of Fifty Shades of Grey, there is increased interest today in BDSM (bondage, domination, sadism, masochism). At first glance it might seem that playing with power and pain could never be Tantric. But think again.
Experienced kinksters are conscious of what they're doing. They carefully negotiate who's doing what to whom beforehand. They use failsafes like safewords.
They establish "scenes" exactly suited to get the sexual energy of the players flowing big time.
When one finally achieves that long-awaited total control over another and the other completely surrenders, barriers and inhibitions can be released in a way otherwise not possible.
Sometimes role-playing really gets our juices flowing. Many of my lovers use fantasies they've never told anyone to turn themselves on and push themselves over the edge of orgasm.
Who's to say what any particular lover needs and wants to free their untapped reservoirs of erotic charge? If it's dressing up as the Big Bad Wolf and taking Little Red Riding hood in the men's room of your local dive, go for it.
Myth #9: Tantric Sex Is Only For Women
Over the years, we've primarily had two kinds of clients attend our Tantra trainings: women who brought their men to us so their guys could be better lovers, and men who dragged their women to us so they could be more orgasmic.
In other words, it's all about women's pleasure. In light of the orgasm gap, that's certainly needed. So it is true that many of the benefits of Tantric Sex help women become more orgasmic.
In Tantra we recognize that sexual energy is feminine in nature and requires a feminine touch to fully unleash. So does that mean that women should lead when it comes to Tantric Sex?
Well, I do love it when she gets on top and takes charge. Or spreads her legs and shouts, "Give it to me hard, now, daddy!"
But giving women all the power is too simplistic. The Tantric view of genders is that everyone has an inner male and an inner female.
Society conditions the majority of people's values and behaviors to conform to their body type. As a result, most men act strong and women tend toward being supportive.
But as our current gender stereotype revolution demonstrates, everyone has the opportunity to develop both ends of the spectrum. Women love a sweet man who caters to their needs.
Men like me love a strong woman who asks for what she wants and directs the action.
And while we're on the subject of orgasms, men who practice Tantric Sex can enjoy the much wider spectrum of sexual climaxes that most women are capable of. I'm talking of multiple orgasms, blended orgasms, and non-genital orgasms, for example.
Myth #10: Tantric Sex Is Magic
Well, you know, there might just be some truth to the mouth that Tantric Sex is magic. But not in the way you're thinking.
As I've said, there are no hidden tools or mystical secrets that you need to achieve all the delights of Orgasmic Sex.
This approach is readily available to everyone regardless of gender, age, or lifestyle. Same-sex partners can enjoy it as well as straight, cis heteros whether or not they engage in penetration with or without sex toys.
It's no secret that few of us learn to use lion's share of our mental faculties. Or focus on what's going on in our bodies without distraction. Or master the ability to relax fully and receive pleasure without limit.
It's no secret that we breathe deeply, moan loudly, and shimmy and shake when we're coming.
This isn't magic. And if you practice these natural functions, you can trigger orgasmic fireworks whenever you choose.
From the outside, those adept in summoning, circulating, and exchanging sexual energy do look like magicians. But it's not an arcane spell or special DNA or a magic wand that makes ecstasy happen.
It's not magic, it's practice.
To continue my contrarian tendency, I must mention that there is a practice called sex magic that some Tantriks practice. It's the intentional use of sexual energy to manifest desires in the physical world. But it's no different than the affirmations and visualizations that many new age folks utilize.
On the other hand, maybe charging your vision with sexual energy is a form of magic. Try it, maybe you'll like it.
Read More: Frequently Asked Queries On Tantra To Maintain Healthy Relationship
Conclusion
There are the ten myths of Tantric Sex. As you can see, the common misunderstandings cloud some powerful truths.
Truths you can use to find you own way in the maze of sex, love, and relationship in the complex modern world.
Tantra may have sprung from a culture thousands of miles and thousands of years away, but much of its practices are still beneficial today.
If I've set your mind straight, I'm pleased. If I've piqued your interest in exploring Tantric Sex, I'm thrilled. If you realize that the journey has to be one of your own making, then we've arrived at the same conclusion.
May your sex life never be the same.
Love, Somraj
Image Credits
Feature Image: Shutterstock.com
In-Post Image: Shutterstock.com
View All