The Tantra I am going to discuss here is the Tantra that tends to be practiced in the Western world, often called Neo Tantra and associated with sexuality practices. Many people in the West find Tantra in their search for deeper sexual experiences, and it can be practiced alone or with a partner.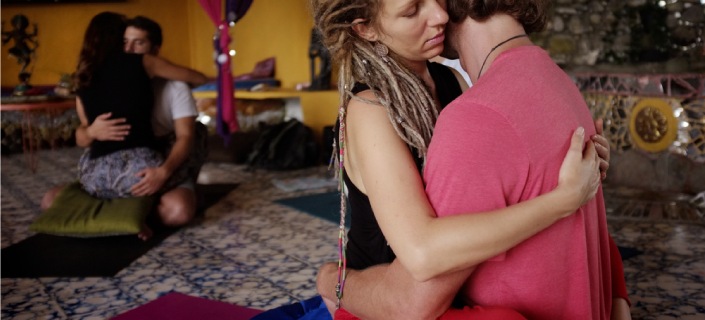 Have you ever a time when you had an experience in life that left you feeling like everything looked different to you afterward?
It is easy in life to find ourselves stuck in a life where it feels like a constant grind, where everything seems hard.
It could be we're in a long term relationship where the spark has dimmed due to kids or work or just life
Maybe you're single and you feel exhausted and tired of dating or you want to meet someone but you're afraid of getting hurt
Maybe you feel disconnected from your desire or like it's directed in all the wrong places
Imagine feeling such a sense of aliveness and vitality that you can't wait to start each day!
Picture yourself enjoying connecting with your partner and feeling accepted and adored for exactly who youare
Imagine feeling comfortable expressing exactly what you desire in any situation, knowing that it will only make things even better with your partner
Tantra can restore this original essence state that gives you back your aliveness, vitality and optimism.
If you had been with me back in my early 20s you would have seen me traveling the world, in my first proper relationship. I had landed an amazing job, was totally in love, and I had more money that I had ever expected to. It all looked wonderful on the outside.
But inside, I was a mess. I was deeply insecure with periodic bouts of debilitating anxiety and depression.
I spent the next decade chasing experiences to make me feel alive or find a deeper purpose. I traveled as much as I could and explored yoga, meditation, psychology, philosophy, neuroscience, pop science – I became a yoga teacher. But nothing alleviated my deeply held fears. I thought I was broken and would never feel truly contented.
When my long term marriage started to implode, we tried everything to fix it – books, counseling alone, counseling together. All the rights things, and some definitely wrong things. But we didn't succeed and both came out feeling more broken than ever.
I discovered Tantra through yoga, hoping it might help heal my heart. I had no idea what I was onto. For the first time in my life I started to have a sense of self love and ease in my body. I realized my body had the potential for so much pleasure and magic. Even more, it didn't require any other person or romance for this, but it opened me up so I was much more open to other people.
When I got an email one day from one of my teachers, Layla Martin, advised me of the very first intake of Integrated Love, Sex and Relationship coaches it was a no brainer and I haven't ever looked back. Now I coach people to use all of the tools that I have seen transform my life and those of so many others.
"But I still don't know what Tantra actually is" I hear you cry. That's because it's a spectacularly difficult thing to define. Tantra works with energy and consciousness – which are tricky enough on their own! I like to think about it as a spiritual path that embraces our lives and our bodies as opportunities for growth.
In Tantra, everything is part of a sacred journey, and when we start to approach our sexuality and relationships in this way something magical happens. We see the best in ourselves and others. We stop chasing what we think we should be and embrace who we are.
Tantra as a practice in the western world is somewhere like where yoga found itself a few decades ago – still a little edgy but rapidly receiving a lot of interest.
What this means is that, much like yoga, what Tantra looks like as a practice now is likely to shift as more people take it up and interpret it for themselves.
The negative implications of this are that some of the essence may become more dilute. Traditional Tantra reveres teachers as gurus, and like yoga, this is not always a healthy dynamic.
So we need to be discerning consumers of Tantra. Just because something claims to be 'tantric' doesn't mean it's right for you. It is only with deep trust that we can get the most out of these sorts of practices. Sexuality and intimacy are very personal and if you are half doubting the skills of the person guiding you, your nervous system is going to stay in alert mode and not let you go as deep as you can when you feel you're in safe hands.
But as I see it the positive implications far outweigh the negatives. Our society is desperately in need of tools that help us connect to our bodies, our sensuality, each other and our consciousness and Tantra can provide these.
The best results I have seen for myself and others for integrating Tantra into their lives have been when it is combined with other techniques like working with an understanding of neuroscience and trauma.
After all, traditional Tantra was developed thousands of years ago in a completely different context, and now that we have developed a lot of knowledge since then, it makes sense to use the thing that we know work best.
If you are loving the sound of this, give it a try! There are amazing resources out there now – for books, Urban Tantra by Barbara Carellas is one of my favourites, and my own teacher, Layla Martin has a ton of incredible stuff available online.
Or if you want to take it to the next level, why not work with a coach? With a coach, you can create a private road map towards whatever your desire is, whether it's deeper connection with your partner, finding a partner or exploring your sexual potential. You have nothing to lose and a world of potential and pleasure to gain.
You May Also Like To Read: Mysterious 5 Ways Of Tantric Sex Helps To Regenerate Sexual Desire
Image Credits
Feature Image Credit: Shutterstock.com
Inpost Image Credit: Shutterstock.com
View All