I am a Fitness Wellness Mentor. I hold a Master's degree in Forensic Psychology and I am certified in Personal Training and Fitness Nutrition. I also compete in Figure competitions occasionally.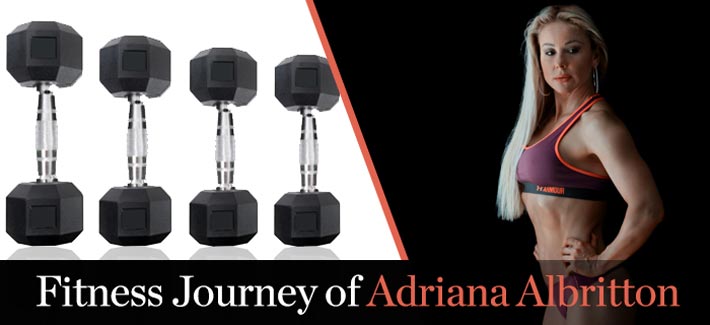 Before being part of the fitness arena, I worked in the mental health field. I specialized in populations involved with the criminal justice system, treating perpetrators of the crime as well as victims.
I worked as a Mental Health Clinician at Riker's Island, the second-largest jail in the US, providing assessment, treatment planning, counseling, and crisis intervention services to incarcerated individuals.
I witnessed the negative effects that an unbalanced mind has on the body and its surrounding environment.
Then, there were a series of events that totally disassembled my life. I was laid off from work, which put me in a dark negative space.
A year later, I broke my hip while training for a position I was aiming for, which left me physically limited for a while. Not being physically well and feeling purposeless were conditions that oppose my very core.
And, at the time, I allowed these circumstances to sink me emotionally. I was being caught up with circumstances, not embracing that events are transitory and small in the big picture of things.
However, there was a turnaround when I found out I was blessed by carrying a baby. This new condition changed my perception to greater levels.
The life growing inside me and my changing state unfogged my vision and brought clarity to my life.
I became more concerned with the state of my body and my health. Throughout my life, I had always been physically active.
However, my health was not always the most optimal. Starting in my late teens, I suffered from gastrointestinal diseases like gastritis and ulcers. Then, upon my relocation to the United States from Colombia, I developed asthma, allergies, and was prescribed several medications and weekly allergy shots.
Having a broken hip at a young age was the antithesis of presenting a strong thriving body. Truthfully speaking, I wasn't the exemplification of wellness.
Becoming more educated on health and nutrition prompted a new approach towards my body. I genuinely started to comprehend the importance of nutrients, and the direct correlation that diet has on the body.
So, I started to eat nutritious foods and to eliminate my regular consumption of junk food, white flour, fried and processed foods.
I truly recognized the awful repercussions that a nutritionless diet has on the body, as well as the human psyche.
Upon the birth of a healthy and amazing baby boy in 2012, I was more aware of the connectivity of mind, body, and spirit.
I understood the power that the environment places on an individual. Consequently, I chose to take a break from the heaviness of my previous jobs.
I had loved the field of forensic mental health for many years. However, the rude reality is that it involves never-ending dealings with gloomy situations, uncooperative characters most of the time and what seems like a futile bureaucratic system.
Therefore, I chose a lighter, more flexible position. Since I always loved physical training, I transitioned into the fitness field. I started helping people get leaner and fitter.
I, also, decided to get into the best shape of my life and got into competitions.
Currently, I help people get fitter, leaner, and healthier while addressing their cognitions and sabotaging patterns.
One thing to keep in mind is that when aiming to get in shape the emphasis should be on getting healthier. As you get healthier, your body eliminates unwanted body fat.
But just dealing with the body is not enough. Of course, training and nutrition are the main aspects of getting in shape.
But changes are long-lasting and maintained when incorporating the mind and spirit. Eliminating toxins out of your body, providing nutrients, exercising, addressing unhealthy thought patterns, and cultivating a happy existence are all essential.
A holistic approach is vitally important to achieving a lean, fit, healthy body.
I have a motto that I apply not only in fitness but in daily living: if you fall seven times, you get up eight times. The matter of fact is that life can be difficult and full of ups and downs.
You May Also Like – How Emmy Winner Steve Burton Balances Hollywood, Fitness & Nutrition
The road to achieving any goal is not linear. This is why you must be prepared to keep on going again and again despite all.
Whether it's to have a lean healthy body, a successful business, or a happy life, you must accept that negative circumstances happen sometimes, but you must remain consistent, disciplined, and with your eye on the goal.
In order to achieve anything you want, you must keep on getting up.
Image Credits
Featured Image: Screenshot Provided by Author
In-Post Images: Screenshots Provided by Author
View All