Everyone would like to have beautiful skin. A case of psoriasis can be devastating to your or your child's self-confidence, and in serious cases, can even make interactions with others difficult. However, it is important to understand what psoriasis is and how it can be prevented, so you and your family will not be affected by this skin condition.
What is Psoriasis?
Psoriasis is seen on the surface of the skin. Psoriasis is a series of cells, in which their life cycles have been altered. Extra skin cells will begin to develop in itchy patches and scales that may even be painful. These scales and patches can develop anywhere on the surface of the skin, but tend to develop on hands, legs, feet, around the ears, around toenails and fingernails, and on the back.
Treatment of Psoriasis
There are times when patients experience breakouts or a period of time when the condition worsens. When in treatment, the single objective is to prevent the skin cells from developing into patches and scales, by preventing their growth and build-up. There are creams that can help prevent symptoms, such as cortisone cream, which can be found over the counter. In addition, increasing exposure to sunlight can also be beneficial for the skincare of those with psoriasis. Treatment is a long-term endeavor, and cases of psoriasis are considered chronic skin diseases.
Do I have Psoriasis?
The effects of psoriasis are in plain view, and symptoms will be seen on the surface of the skin, although, psoriasis patients also tend to have swollen and stiff joints in association with other symptoms. You may experience only one symptom if you believe you are beginning to see the effect of psoriasis upon your skin.
Visual Symptoms
Red skin patches
Scales that are silver in color
Dry and cracked skin
Cracked skin that bleeds
Thickened nails
Other Symptoms
Burning sensation
Itching
Sore and tender
Rigid and swollen joints
Childhood Symptoms
Scaling spots that are small in size
You May Also Want To Read – Revitol Dermasis Psoriasis Cream
If you find that you are experiencing symptoms of psoriasis, consult your doctor, (your doctor can refer you to a dermatologist if needed) to determine a treatment plan that will work best for your skin. Psoriasis can escalate quickly, causing an unsightly skin condition, and painful irritation. The most effective way to treat psoriasis is to prevent the buildup of these skin cells, so it is important to consult a doctor as soon as you begin to experience symptoms. If you have yet to experience any symptoms, there are many prevention options for psoriasis.
Prevention of Psoriasis
Keeping skin and scalp well maintained and hygienic
Living in a warm climate
Using a humidifier in your home
Taking little to no medications, especially the cessation of medications that can cause flare-ups of psoriasis
Hygienic treatment of cuts, rashes, and other skin ailments
Lifestyle Changes that can Prevent Psoriasis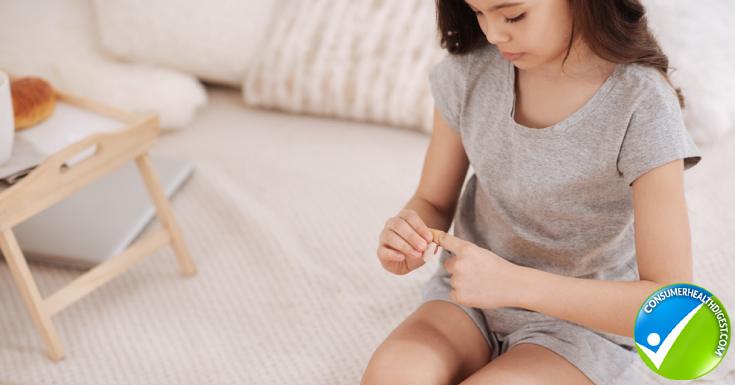 There are several activities that can cause psoriasis that occurs in most households.
Reducing stress has shown to reduce breakouts of psoriasis. Stress reduction activities include meditating, exercising, and reading.
Decreasing alcohol intake also prevents breakouts of psoriasis. Even making a simple adjustment such as one less drink per week will contribute to psoriasis prevention, if not reduced drastically.
Exercise does not only reduce stress, it also reduces breakouts of psoriasis.
Eating a healthy diet in combination of exercising regularly is not only suggested for prevention of psoriasis, but also for an overall healthier lifestyle.
If you are a smoker, quitting smoking will also prevent psoriasis and any flare-ups.

These lifestyle changes will not only prevent flare-ups of psoriasis but also promote a healthier lifestyle, with prevention of other diseases and conditions.
Read Next – Psoriasis Diet – Best &a Worst Foods For Psoriasis
Implementing Psoriasis Prevention into a Skincare Regimen
Using moisturizers every day will reduce the build-up of psoriasis flare-ups. Moisturizers can be purchased for body care, as well as facial care.
Body care moisturizers can be sold as body creams, body butters, and body lotions.
Seeking products that have increased moisture-locking ingredients such as paraffin can also improve the skin's ability to withhold moisture and prevent psoriasis flare-ups.
For nails, many skin care brands now offer cuticle creams to improve the moisture and hygienic care of nail beds and cuticles to reduce psoriasis symptoms.
Integrating a facial moisturizer into your skincare routine, and using moisturizing cleansers when bathing can also reduce flare-ups of psoriasis in facial areas, such as around the ears and on scalp lines.
Living with psoriasis is hard, and preventing psoriasis flare-ups through the use of these lifestyle change techniques and an improved skin care regimen will help improve your changes of living a happy and healthy life without breakouts. If you are currently living with psoriasis, remain positive, stress is one of the triggers for flare-ups of psoriasis. Actively working with your dermatologist and implementing these lifestyle changes suggested will reduce flare-ups and improve the quality of life while struggling with psoriasis. Although it may seem endless, the effort that can be made to reduce or prevent flare-ups will be worth the outcome. With understanding and implementation of these prevention methods, you can prevent psoriasis from affecting yours, and your children's lives.
Read More – Psoriasis Awareness Month: Raise Awareness About Psoriasis
View All