Prostate Optimizer is a supplement that combines traditional and natural nutrients that are associated with prostate health. These nutrients include; Sabalselect Saw Palmetto Berry Extract, Cernitin Pollen Extract, Stinging Nettle extract and many others.
These ingredients perform different functions which when combined leads to healthy prostate. Different websites state different prices for this product but the averagely and commonly stated price is $25.16.
Manufacturer Information and claims about Prostate Optimizer
Prostate Optimizer is manufactured by Jarrow Formulas Company. According to the manufacturer, this product is among the best if not the best solution to prostate problems, that its usage promotes the health of the prostate which will in turn lead to beneficial results such normal frequency of urination, better sexual performance among many others.
How Prostate Optimizer Works?
Prostate Optimizer is made up of a combination of all potent, effective and mostly natural ingredients which play different roles which will eventually lead to a healthy prostate. For example, SDG Lignans which are extracted from flax seeds promote prostate health, Cernitin Pollen Extracts improves bladder function and urinary flow and it is clinically tested and so many others as will be discussed below. All these ingredients with their different functions promote the health of the prostate.
Ingredients of Prostate Optimizer
The main ingredients of Prostate Optimizer include; Vitamin D3,Lycopene,Saw palmetto Berry Extract, EPA and DHA, Cernitin Pollen Extract, Green Tea Extract, SDG Lignans, BroccoMax. These ingredients perform the following functions;
Saw Palmetto Berry Extract: This ingredient is standardized to averagely 90% fatty acids and sterols. It functions to promote the health of the prostate.
Lycopene: This is a potent anti-oxidant carotenoid that concentrates in prostate tissue improving its functions and enhancing a smooth urinary flow.
Vitamin D 3: This ingredient facilitates healthy prostate cell replication.
Green Tea Extract: This ingredient promotes circulation does not contain potent radical scavenging flavonoids leading to better performance of the prostate.
SDG Lignans: This ingredient generally promotes prostate health.
BroccoMax: This ingredient is extracted from broccoli seeds and it contains sulforaphane glusinolate which is a powerful catalyst of the second phase of detoxifying enzymes hence promoting the health of the prostate.
Cernitin Pollen extract: This ingredient improves the functioning of the bladder and urinary flow.
Benefits of Prostate Optimizer
Improves the functioning of the bladder and urinary flow.
Generally leads to healthy prostate.
It can be easily accessed online.
The results or improvements can be witnessed within a short period of time.
It is a dietary supplement.
It supports healthy cell replication.
It has a long expiry date or period.
It also improves sexual performance.
Drawbacks of Prostate Optimizer
It cannot be taken with some foods hence reducing its usage by people or communities whereby these foods are staples.
It is expensive compared to the other medications of the same conditions.
The results may take varied time periods to show depending on a number of factors including age.
Since it cannot be taken with some foods, first time usage can lead to allergic reactions.
Prostate Optimizer Dosage Instructions
The user is recommended to take 3 softgels per day with food or as directed by a qualified health care consultant. For maximum results dosage intake should be free of; wheat and wheat products, gluten, dairy and dairy products, eggs, shellfish and peanuts or any tree nuts. The user is also advised to stick to the dosage since over-dosing or under-dosing may bring forth undesirable side effect or may not bring forth any improvements at all.
Prostate Optimizer Precautions
It should be kept in cool and dry place and one should not refrigerate.
It should be used by adult males only.
It should be kept out of children's reach.
Avoid foods mentioned above under dosage instructions.
In case of any side effect, stop using the product and consult a doctor.
Does Prostate Optimizer React With Other Medications?
The fact that all the ingredients in this product are all natural makes it almost neutral when taken with other medications. Although there have been a few reported cases where some of the ingredients of this product have reacted with those of other medication leading to allergic reactions mentioned above. Generally, such cases are rare.
Read Next – Prostate Power RX and ProState Relief Reviews
Final Verdict
Despite the mentioned drawbacks and precautions, Prostate Optimizer still remains a good solution to problems associated with enlarged prostates. This is because of the many benefits that have been listed and actually reported by the users.
Also, because of the fact that this product can be accessed and purchased through the internet, it has become a better and commonly used solution to the conditions of the prostate, this is reinforced by the other fact that it is cheaper than most medications of the same condition although it's more expensive than a few others.
Advertisement
*All individuals are unique. Your results can and will vary.
Prostate health is of great concern for men today. Preventative measures may reduce the risk of developing prostate cancer and improve overall prostate health and function. A quality, premium prostate supplement may shrink the prostate, minimize frequent urination, promote sexual function and contain quality ingredients.
Below you'll find some of the most effective prostate supplements on the market today, in our opinion.
Our Top Prostate Support Choices
Verdict on Claimed Benefits: Below is our summary of the available evidence for the claimed benefits of below mentioned prostate health supplements based on the available research:
Product reviews are provided for informational purposes only and reflect solely the views and opinions expressed by the contributors and not those of Consumer Health Digest. We do not verify or endorse any claims made in these reviews. Please read the full product reviews disclaimer. *All individuals are unique. Your results can and will vary.
Ask a Question
Have a Question? Please Tell Us What We Are Missing Here!
PRODUCT NAME
Prostate Optimizer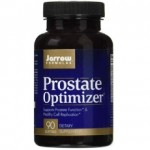 **This is a subjective assessment based on the strength of the available informations and our estimation of efficacy.
*Result may vary. If you are pregnant, nursing, have a serious medical condition, or have a history of heart conditions we suggest consulting with a physician before using any supplement. The information contained in this website is provided for general informational purposes only. It is not intended to diagnose, treat, cure, or prevent any disease and should not be relied upon as a medical advice. Always consult your doctor before using any supplements.
Disclosure of Material connection: Some of the links in the post above are "associate sales links." This means if you can click on the link and purchase an item, we will receive a commission. Regardless, we only recommend products or services which we use personally and/or believe will add value to our readers. We are disclosing this in accordance with the Federal Trade Commission's 16 CFR, Part 255: "Guides Concerning the Use of Endorsements and Testimonials."