Prostate Nutrition Pro
The prostate is a reproductive gland that wraps itself around the urethra and is a part of the male reproductive system. The prostate is shaped like a walnut, and it also starts out in the size of a small walnut, then it grows into its normal size during puberty; this growth is normal and the prostate should remain with that size. Unfortunately, as men age, the prostate can enlarge again; this time the growth in unnatural and unhealthy and is referred to as Beningn Prostatic Hypeblasea (BPH). Simultaneously, it can clamp itself down on the urethra if it enlarges thereby restricting the urine flow from the bladder.
Prostate Nutrition Pro is a prostate support supplement that presents different uses in preventing prostate-related ailments, most notably Prostate Cancer. Since prostate cancer is a common type of cancer that can affects men over the age of 50, prostate support is highly recommended for men in this age range in order to prevent prostate-related problems. In order to improve* the quality of life and to have optimum prostate health, it is advised for men over the age of 50 to be aware of health issues especially prostate related problems, and to be on guard.
The prostate's main role is to create a significant amount of fluid and semen in the body, as men grows older, the prostate will enlarge to the point that it can cause discomfort including problems with urination, swelling and infection. That's where Prostate Nutrition Pro comes in; the supplement is designed not only to aid in cancer prevention, but to relieve BPH and other prostate problems. Prostate Nutrition Pro contains ingredients that have shown results in improving* both prostate in general and urinary health.
Here Are The Ingredients Of Prostate Nutrition Pro
Beta-Sitosterol
Selenium
Saw palmetto
Pygeum africanum bark extract
Lycopene
Copper and Zinc
Vitamin E, Vitamin B-6
Green Tea Extracts
Graviola
Cats Claw
Brocolli extract
Stinging nettle
Maitake, Reishi, Shiitake Mushrooms
Red Raspberry Juice extract
Prostate Nutrition Pro contains ingredients that help the body maintain optimum prostate functions and overcome urinary problems associated with prostate problems. But how Prostate Nutrition works? Here are some of the supplement's ingredients and their functions:
Two of the most important ingredients in Prostate Nutrition Pro are Beta-Sitosterol and Selenium. Beta-Sistosterol is produced from different kinds of plants. It contains a cholesterol-like substance called sistosterols. Studies showed that Beta-Sitosterol can reduce* the symptoms that accompany prostate problems, including improving* the urinary problems. Beta-Sitosterol in combination with Saw Palmetto has shown positive effect on the treatment of benighn prostatic hyperplasia among other prostate problems like: prostatitis and relieving symptoms of prostate cancer. In relation to Beta-Sitosterol, few or almost no side effects are reported. Physicians however still don't know the effects of it in long term use.
Selenium is known for its help in reducing* the risk of prostate cancer. However, selenium must be taken at a right dosage to avoid side effects. It can also interact with medications or with other cancer preventive supplements like Cisplatin.
Saw palmetto is an herbal remedy extracted from a species of palm tree. For many years, it has been utilized as a traditional remedy in treating urinary problems and ailments. Studies suggest that saw palmetto is effective in relieving and treating the urinary problems that accompany the enlargement of the prostate gland. Saw palmetto is safe and it has no serious side effects. Saw palmetto is used in recent studies to trat prostate cancer with other medications.
Lycopene is a carotenoid that shows a great antioxidant effect that protects the prostate cells against any damages done by the free radicals.
Pygeum africanum bark comes from Central and South Africa. Studies showed that it is used to treat* urinary system problems. The active material in this extract is used with beta-sitosterol to treat* the enlarged prostates in men (BPH). Symptoms like frequent urination, dribbling, and painful urination were significantly reduced* after using this ingredient.
Natural extracts like Green tea, Graviola, Cats Claw and Brocolli extract reduces* the risk of getting prostate cancer.
Notable Side Effects Are
Upset stomach

skin rash

(Stinging nettle)
Warnings
Make sure you

don't take Prostate Nutrition Pro with Cisplatin

as Cisplatin interacts with the selenium in Prostate Nutrition Pro.
Keep out of reach of children.
Adhere strictly to the recommended dose.
Prostate Nutrition Pro Testimonials
There were no any reported testimonials from people who used Prostate Nutrition Pro till now.
In Conclusion
Prostate Nutrition Pro can help in the reduction* of symptoms of urinary ailments and help prevent prostate cancer. Do not self-medicate, always consider consulting a physician first before trying a new product. Consult a doctor first before taking the supplement if you are already under a treatment or therapy for other ailments to avoid drug interactions.
Prostate health is of great concern for men today. Preventative measures may reduce the risk of developing prostate cancer and improve overall prostate health and function. A quality, premium prostate supplement may shrink the prostate, minimize frequent urination, promote sexual function and contain quality ingredients.
Below you'll find some of the most effective prostate supplements on the market today, in our opinion.
Our Top Prostate Support Choices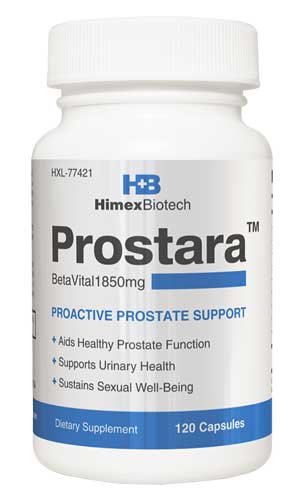 Maintaining Prostate Health*
Maintaining Prostate Health*
Maintaining Prostate Health*
Maintaining Prostate Health*
Maintaining Prostate Health*
Sponsored Advertising

?
**This is a subjective assessment based on the strength of the available informations and our estimation of efficacy.
*Result may vary. If you are pregnant, nursing, have a serious medical condition, or have a history of heart conditions we suggest consulting with a physician before using any supplement. The information contained in this website is provided for general informational purposes only. It is not intended to diagnose, treat, cure, or prevent any disease and should not be relied upon as a medical advice. Always consult your doctor before using any supplements.
Disclosure of Material connection: Some of the links in the post above are "associate sales links." This means if you can click on the link and purchase an item, we will receive a commission. Regardless, we only recommend products or services which we use personally and/or believe will add value to our readers. We are disclosing this in accordance with the Federal Trade Commission's 16 CFR, Part 255: "Guides Concerning the Use of Endorsements and Testimonials."
Related Products
:
ViProsta
,
ProstaGorx
,
Prostavol
,
Proaxil
,
Prostate Revive
,
Prostatrinex
,
Prostalgene
,
Proaxil
,
View All