Prosta-Q Overview
Prosta-Q is a health supplement manufactured by Farr laboratories. The product relies on an oral formula used for the treatment of pelvic and urinary problems connected to prostate issues.
Prosta-Q is consists of a mixture of blended minerals and herbs. These components include Palmetto, popularly known for its treatment of different prostate problems, and cranberry which studies have shown is very effective in the treatment of many urinary tract diseases.
We can safely say that the blend of ingredients in this herbal mixture offers a double advantage; it promotes prostate health and relieves urinary discomfort. The best part is that it is highly affordable at $79.98 for 2 bottles which lasts for 60 days.
Components
Quercertin
This is a bioflavonoid extracted from leaves, grains, vegetables and fruits. Quercetin has great health benefits to the point that it was taken as a vitamin when it was first discovered, and referred to as Vitamin C2 and P.
Quercertin is a potent antioxidant used for breaking down and neutralizing reactive oxygen and free radicals which can be very harmful to body cells, prostate cells included. This neutralization of free radicals has overall health benefits, and promotes the wellbeing of all body organs, not only the prostate.
Advertisement
*All individuals are unique. Your results can and will vary.
Aside from the antioxidant properties of Quercertin, it also prevents inflammatory activities. There are studies backing up the anti-inflammatory properties of Quercetin and pointing to its efficiency in the treatment of prostatitis. These studies also show that Quercetin can reduce urinary problems caused by the inflammation of the prostate gland.
Cranberry
Cranberry is a native North American fruit, but its use goes back in time to long before our modern times. Cranberries have been used by Native Americans as a food source as well as for medicinal purposes. Its extracts have also been used as health supplements.
Saw Palmetto
Saw palmettos are a food source, but aside from their nutritional value, Saw Palmettos have great medicinal values. These medicinal advantages include helping patients suffering from hair loss and BPH.
Even though saw palmettos contain different groups of phytochemicals, phytosterols is the most biologically active compound in the plant. Saw Palmetto containing products also contain ingredients that prevent dihydrotestosterone (DHT), a hormone that triggers prostate enlargement).
Moreover, saw palmettos help to control multiplication of prostatic cells by lowering the effects of DHT on the prostate, which also helps halt the enlargement of the prostate.
Bromelain
Who knew pineapples can be as medicinal as they are delicious? In fact, a component extracted from fresh pineapple and called Bromelain can promote your prostate health. Bromelain is a combination of enzymes which are gotten from pineapple extracts. The two enzymes are called proteases, and they are found along with other enzymes and minerals like acid phosphatase, calcium, and peroxidase. Bromelain has known anti-inflammatory properties which can be used in the treatment of prostatitis.
Advertisement
*All individuals are unique. Your results can and will vary.
Papain
Papain is extracted from papaya. Papain is used n traditional medicine as a homemade remedy to reduce inflammation and pains resulting from insect bites and stings. When used with bromelain, papain aids the absorption of other components in Prosta-Q.
Zinc and Magnesium
These are essential nutrients that take part in enzymatic reactions within the body. Zinc helps enhance antioxidants actions on the other components of Prosta-Q. The magnesium in Prosta-Q is used as a binder in the tablets.
Is Prosta-Q a Complete Solution for Urinary Problems?
Prosta-Q has been used in many studies and has proven to be effective in improving symptoms linked to prostate problems.
The effectiveness of the product has been tested and proven in at least one clinical study. More clinical studies will be needed to determine its long term effectiveness and safety in a bigger study group.
Disadvantages of Prosta-Q
Although Prosta-Q shows great results in prostate problems' management, there are side effects associated with the supplement. Some of the common side effects include vomiting, diarrhea, upset stomach, mild nausea. However, in more rare cases, symptoms such as allergic reaction, rashes, swollen lips/mouth/throat and congested chest can be seen. If you experience any problems or side effects, contact your health care practitioner for help and advice.
Dosage and Usage
It is advised to consult a doctor before using any supplement or alternative treatment method. The recommended dose of Prosta-Q is three tablets, taken in one tablet doses with every meal. Make sure you don't surpass the recommended dose and try to drink enough water when administering the drug.
What Kind of Reviews are Out there for Prosta-Q?
Prosta-Q users are almost always pleased with the results. According to users, the product is very effective in reducing urinary and pelvic pains resulting from prostate issues especially inflammation. Here are some reviews by some of the users.
"This is my second order of this product, and I am truthfully enjoying continued results. My urologist is currently researching this product, as he was impressed at my last visit with my results. I am sharing it with a few friends for their trial. Highly recommended for prostatitis. It has truly worked for me."
John Beatty
"Had what I thought was a urinary tract infection that would not go away? After several months of levaquin and some improvement with doxycyline (which has anti-inflammatory properties in addition to an antibiotic), I tried Prosta Q. For me, it improved my mildly painful urination and discomfort after the first capsule. I took it off and on, as needed throughout a month and now am almost completely symptom free. I would recommend a trial of this product for any male who has tried antibiotics and still has some symptoms. It is worth a try."
D. B. Marcus
Read Next – Natrol Prostate Care
Advertisement
*All individuals are unique. Your results can and will vary.
Final Verdict
Prosta-Q has a list of natural ingredients that enable it to relieve the urinary problems associated with prostate conditions. The product is also very effective in reducing the pain and discomfort that come with prostate problems. Prosta-Q has lot of positive reviews by many users, it is recommended especially for patients with chronic prostatitis. Other users can benefit from its natural ability to keep your prostate healthy.
Prostate health is of great concern for men today. Preventative measures may reduce the risk of developing prostate cancer and improve overall prostate health and function. A quality, premium prostate supplement may shrink the prostate, minimize frequent urination, promote sexual function and contain quality ingredients.
Below you'll find some of the most effective prostate supplements on the market today, in our opinion.
Our Top Prostate Support Choices
Verdict on Claimed Benefits: Below is our summary of the available evidence for the claimed benefits of below mentioned prostate health supplements based on the available research:
Product reviews are provided for informational purposes only and reflect solely the views and opinions expressed by the contributors and not those of Consumer Health Digest. We do not verify or endorse any claims made in these reviews. Please read the full product reviews disclaimer.
Ask a Question
Have a Question? Please Tell Us What We Are Missing Here!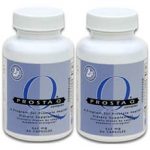 **This is a subjective assessment based on the strength of the available informations and our estimation of efficacy.
*Result may vary. If you are pregnant, nursing, have a serious medical condition, or have a history of heart conditions we suggest consulting with a physician before using any supplement. The information contained in this website is provided for general informational purposes only. It is not intended to diagnose, treat, cure, or prevent any disease and should not be relied upon as a medical advice. Always consult your doctor before using any supplements.
Disclosure of Material connection: Some of the links in the post above are "associate sales links." This means if you can click on the link and purchase an item, we will receive a commission. Regardless, we only recommend products or services which we use personally and/or believe will add value to our readers. We are disclosing this in accordance with the Federal Trade Commission's 16 CFR, Part 255: "Guides Concerning the Use of Endorsements and Testimonials."