The prostate is a walnut-shaped gland that wraps around the urethra and that plays an important role in male reproductive health. The gland's main function is to produce a fluid that carries spermatozoa but it serves other reproductive functions as well. As a man ages, the prostate gland tends to enlarge, and this can lead to clenching of the urethra. The result is frequent and incomplete urination, urine leakage, and urinary tract infections.
To keep their prostate healthy, some men rely on vitamins and supplements said to support prostate health. Many of these dietary additions were extensively studied for their efficiency in reducing a man's risk of developing an enlarged prostate. We discuss some of these supplements below.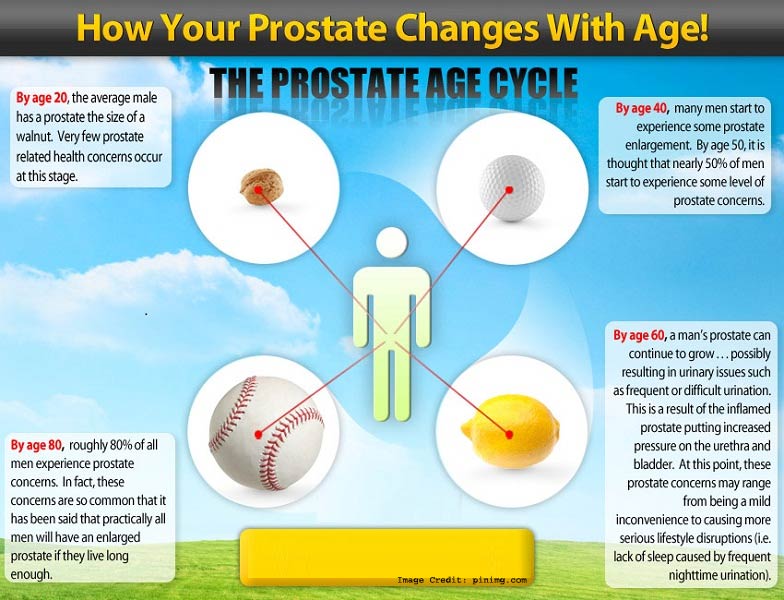 Vitamin K
A growing body of research shows that a milder form of varicocele is a possible cause of benign prostate hyperplasia (BPH) more commonly known as an enlarged prostate. Furthermore, varicocele, which is a condition where the veins inside the scrotum become enlarged, is strongly linked to vitamin K deficiency. An article published in Medical Hypotheses explains that future research on treatment options that can prevent BPH should focus on improving vein health as this is now known to be tightly linked to prostate health.
Vitamin D
Vitamin D, also known as the "sunshine vitamin" was also found to be important for prostate health. A study published not so long ago in The Canadian Journal of Urology found that vitamin D prevented the proliferation of prostate cells that cause an enlargement of the prostate gland. The study concluded that vitamin D has a strong impact on prostate volume and should be considered in preventive strategies. Most men don't get enough vitamin D so taking supplements and spending more time in the sun is advised to men with a family history of prostate problems.
Vitamin C
Vitamin C is important for so many bodily functions that it can be said to be a type of vitamin vital for your overall health. This vitamin was also found to down regulate the expression of genes called HIF-1alpha which are strongly linked to prostate enlargement. To get adequate amounts of vitamin C, you should eat plenty of fruits and vegetables as many contain this important nutrient. You may also get the vitamin in supplement form.
Pygeum
Many prostate supplements contain Pygeum which is an extract from the Prunus africanum tree. The plant is rich in phytosterols, triterpenes, and ferulic acid. The herb was found in a great number of studies to reduce the symptoms associated with BPH and to even lower prostate cancer risk. Researchers believe that this protective benefit of Phygeum comes from lowering testosterone levels in the prostate which is strongly linked to both prostate enlargement and BPH.
Saw Palmetto
Saw Palmetto is another herbal remedy often added to prostate health supplements. The herb has been traditionally used for centuries in the treatment of urinary symptoms such as those caused by BPH. A study that was published in Phytotherapy Research examined the efficiency of Saw Palmetto in treating BPH and the findings show that the herb was effective. The men in this study showed a reduction in urinary symptoms as well as sexual dysfunction symptoms.
https://www.shutterstock.com/image-photo/small-dish-filled-dried-saw-palmetto-212546377?src=DD6Ekv49IXbd2nlGqNPQmw-1-10
Zinc
Zinc supplements are commonly found on top of the list of prostate health supplements and for good reasons. Zinc is a trace mineral found most abundantly in the prostate when compared to other organs. Studies show that men with prostate cancer and an enlarged prostate have much lower levels of this mineral in their prostate than healthy subjects. Eating foods high in zinc such as oysters, pumpkin seeds, and wheat germ is a good way to ensure your prostate is healthy. Alternatively, taking zinc supplements will also help.
Lycopene
Lycopene is a type of antioxidant found abundantly in tomatoes and that research has been linking to prostate health for quite some time now. However, how exactly lycopene protects prostate health is unknown. As with all antioxidants, lycopene protects cells from oxidative stress and inflammation. Chronic inflammation of the prostate can cause cancer or possibly even BPH. You can find lycopene in many prostate supplements as well as tomatoes, watermelon, and guava.
Conclusion
Men with a family history of prostate problems can benefit from taking preventive measures to prevent developing conditions like BPH or prostate cancer. As men age, the prostate gland is more likely to enlarge and this can lead to uncomfortable and often embarrassing symptoms. To prevent this from happening, taking vitamin and herbal supplements scientifically proven to support prostate health is the way to go. Many of these supplements are combined to maximize their protective effect on prostate health. In addition to taking supplements, men should also boost their nutrient intake by eating more fruits and vegetables containing prostate-friendly nutrients.
Reference:
https://www.ncbi.nlm.nih.gov/pubmed/23930605