Prostate problems are quite common, particularly in men over 50. The most common prostate problems include prostate enlargement
[1]
or benign prostatic hyperplasia (BPH), acute and
chronic bacterial prostatitis
, and chronic non-bacterial prostatitis.
Problems[2] associated with prostate health have a big impact onto person's quality of life and they usually include difficulty starting or stopping urinating, weakened sexual desire and performance, straining when urinating, frequent trips to the bathroom, etc.
In order to avoid more severe problems with the prostate and to improve quality of life, it's necessary to become proactive about these issues. Prostate supplements became a go-to solution for many men nowadays.
If you're also looking for a prostate supplement but don't know how to find one or whether they really work, this article will answer those questions. Keep reading.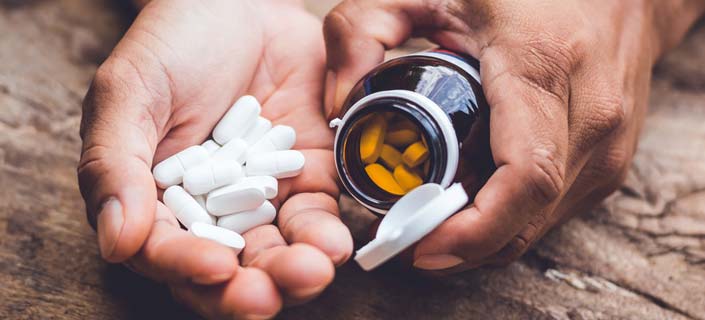 Top Rated Prostate Supplements
Prostate Plus is a supplement made from natural potent ingredients known to work well in adding benefit to the prostate gland. It is basically made of natural ingredients that help to maintain healthy prostate glands. It is manufactured by Everest Nutrition Company located in America.
It works well in combating the enlargement of prostate glands. This function is achieved with the help of Saw palmetto extract and beta-sitosterol, which counteract the formation of dihydrotestosterone (DHT) that is responsible for prostate enlargement and disorders. It is available online and it sells at $39.95 per bottle. It also has 25% discount on next order.
The natural ingredients in this supplement are the stars of the show, they bring a better overall effect to your life and when you start taking this supplement regularly as indicated, you'll be able to tell a difference immediately.
Focusing specifically on the saw palmetto extract, which is one of the main reasons this supplement will keep you healthy and happy, this ingredient is very special and isn't typically used in supplements because of how hard it is to include it correctly, but the Everest Nutrition Company did a fantastic job at creating the perfect balance.
Check detailed review of Prostate Plus here.
Prostate gland has a significant role in the healthy body functions of a man. It is responsible for the transportation and nourishment of sperms as well as the production of seminal fluid. Unfortunately, this vital organ is faced with some deadly diseases and many health concerns.
Prostacet is a nutritional food supplement that is assists men to maintain a healthy prostate gland. It consists of ingredients that have numerous health benefits.
Prostacet not only helps support the normal functioning of the prostate gland but also has a profound positive effect on the overall body.
Prostate cancer and benign prostatic hyperplasia are some of the most common diseases known to affect the prostate gland. Taking of Prostacet may have a positive impact on preventing and treating these two killer diseases.
Check detailed review of Prostacet here.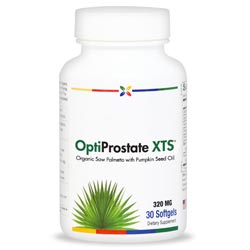 OptiProstate XTS is a dietary supplement formulated to reduce the conversion of testosterone to DHT (dihydrotestosterone) which is associated with a wide array of negative consequences including enlarged prostate.
The supplement contains natural ingredients such as saw palmetto berries and pumpkin seed oil. One of the greatest advantages of this product is its incredibly low price.
The low price of this product has brought a ton of people to try it, not only is it one of the more cheaper options on the market, but it also works. People who tried this supplement noticed a difference in their health and how they functioned day to day.
Some people even said that they noticed that they had a bit more energy when taking this supplement. Of course, supplements affect other people differently, but regardless it's safe to say that if you have a budget and you want to take something regularly for your prostate health, this is your best option.
In terms of price, this is the lowest you'll be able to find that is still a high-quality product that we will recommend, it's a product that's reasonable and works. Will you be trying it?
Check detailed review of OptiProstate XTS here.
Prostate Plus is a supplement with a patented formula containing the ingredients of the highest quality. The product aims to improve your sexual performance as well as overall prostate health.
The patented formula in this product makes this product stand out quite a bit. Because this means that there will be no other product out there on the market that can offer the same benefits this supplement can offer the individual taking it.
This product also doesn't skimp on the importance of detail and they continue to use very high-quality products that will make you feel great and healthy over time. When you take this supplement, you'll be able to increase your libido and stamina in the bedroom as well.
While this product should not only be used for that, if you happen to want to increase your libido and also give your prostate health a bit of a boost, this is the product for you.
Because of the increase in heart rate due to the improved sexual performance, it's helpful to speak to your doctor first before trying this product if you feel like this is the right option.
Prostate Plus doesn't contain preservatives, artificial color, sugar, gluten, starch, and sodium, all of which can affect your health.
Check detailed review of Prostate Plus here.
Here's yet another natural supplement that improves your sexual health as well as prostate health at the same time. The product isn't associated with harmful side effects due to its all-natural formula.
ViProsta has positive customer reviews, reasonable price, enhances sexual desire and cares for your overall health. If you're looking for a reasonably-priced product that does it all, go for ViProsta.
You can never go wrong with natural supplements, plus this option will increase your stamina in the bedroom as well, just like the product before this serves as a two in one supplement that can help many aspects of your life.
But just like we mentioned before, if you believe this is the supplement for you, because of the heart implications of blood pressure because of sexual enhancements, we would suggest discussing with your doctor before moving full force ahead.
This product seems to be the fan favorite simply because it's an all in one product that helps improve many areas of a man's life with just one simple supplement they can take as directed.
Many people enjoy that you can read all of these benefits from one supplement opposed to taking five different supplements a day, what a hassle!
Check detailed review of ViProsta here.
Prost8 Plus contains ingredients whose benefits are well-documented e.g. zinc, saw palmetto and many others to improve prostate health and sexual performance at once.
The manufacturer states the formula is a result of extensive research and hence revolutionary. With the regular consumption of this supplement you'll also reduce your reduce your trips to the bathroom and have a better sex life with your significant other.
There's also money-back guarantee and customers have only nice things to say about hit supplement.
Lastly, this supplement offers a whole range of health benefits as well. Just like many other supplements, there are more than just prostate benefits you will receive, you'll also have a better sense of performance in the bedroom and you'll feel more balanced in your life overall as well.
By taking this supplement you're taking control of your life, you're putting your health above all else and you'll notice a difference because of those healthy changes you've made.
Because of the massive amounts of research that has gone into this product, you can rest assured that this product is safe, reliable, and will boost your health in a way you've never felt before. Just by trying out this supplement to see if it works for you, you're taking a brave step towards a better tomorrow.
Check detailed review of Prost8 Plus here.
Facts about Prostate Supplements
Prostate supplements are formulated to address various problems associated with prostate health and sexual function.
They are usually made of natural ingredients mostly herbs that have been used for this purpose for centuries. There are hundreds of these products on the market which is why it's essential to understand to get informed before making the final purchase.
You should consider taking prostate supplements if you:
Have weak or slow urinary stream
Experience feeling of incomplete bladder emptying
Find it difficult to start urination
Experience urgency to urinate
Feel the need to urinate minutes after you have already urinated
Have low sex drive
Experience weak endurance or sexual performance
Make multiple trips to the bathroom during night
Have enlarged prostate.
How Does Prostate Supplement Work?
Prostate supplements can work to support your natural prostate health, help decrease the effects of an aging prostate and they also provide support for men looking to maintain optimal prostate health in order to avoid common problems associated with this gland.
These supplements also work to:
Shrink the enlarged prostate gland
Balance hormonal levels
Prevent prostate growth etc.
When it comes to mechanisms of prostate supplements, they are abundant in vitamins and minerals essential for every man's prostate health and overall health and wellbeing.
These products supply your body with recommended daily value of important nutrients; which is something most men don't get through their diet.
It's important to bear in mind that men need certain vitamins and minerals for optimal health and we usually don't get enough of them through our dietary pattern.
What is in the Formulation?
As already mentioned, prostate supplements contain natural ingredients and most of them are vitamins, minerals, and herbs that were an inevitable part of traditional medicine of many great civilizations. Here are the most common ingredients found in the best supplements for prostate cancer:
Zinc – This important mineral is crucial for male health, particularly reproductive health. Its benefits for prostate health are well-documented. For example, study whose findings were published in the Journal of the National Cancer Institute[3] shows that the concentration of zinc in the prostate is higher than in other soft tissues in your body thus indicating that this mineral is pivotal for prostate health. Although there were concerns that zinc supplementation could increase the risk for prostate health, the study showed that wasn't correct.
Selenium – Is a potent antioxidant which destroys free radicals and prevent oxidative damage that could contribute to severe problems, including cancer
Saw palmetto – Reduces symptoms of enlarged prostate just as nettle, African Pygeum, and lycopene. Pygeum also relieves bladder discomfort and promotes full bladder voiding
Garlic – Supports a healthy sexual response and boosts libido. According to WebMD[4], garlic is also associated with decreased risk of prostate cancer
Beta sitosterols – Improve urinary flow
Pumpkin seed powder – Inhibits conversion of testosterone to DHT which contributes to prostate enlargement
Soy isoflavones – Antioxidants which promote overall prostate health
What vitamins are good for prostate cancer?
One of the most important things men can do to maintain a healthy prostate is to take plenty of vitamins.
Research has shown[5] that deficiencies in important vitamins can greatly increase your risk of prostate cancer.
Here are some of the vitamins critical to your prostate health:
Vitamin D: Its deficiency has been linked to numerous diseases, including prostate cancer.
Vitamin E: Helps to support your natural prostate health and to protect against prostate cancer.
Vitamins B6, B12, and Folic Acid: They reduce the risk of prostate cancer.
Vitamin C :Works hand-in-hand with the B-vitamins to protect your chromosomes.
Advantages of Prostate Supplements
Regular intake of prostate supplements is associated with the number of benefits such as:
Reduced inflammation of prostate gland
Improved sexual drive and performance
Improved urinary flow and bladder voiding
Elevated testosterone levels
Reduced swelling
No burning sensation while urinating
Reduced the amount of pressure placed on the urinary tract
Less trips to the bathroom etc
What is the best natural prostate supplement?
You will agree with me that everyone desires to obtain the best supplement in the market and more so the one that is highly effective.
The problem is that there are numerous prostate supplements out there that are promising to provide you with miraculous results.
But the truth is that not all deliver what they claim to. In order to purchase the best supplement, there is no any other shortcut but to research more and more about this products. Keep reading to familiarize yourself with how to choose the best supplement for your prostate health.
Choosing the Right Prostate Supplements
In order to get all benefits listed above and many others associated with prostate supplements, you have to know how to differentiate good products from bad ones.
Here are some buying tips for prostate supplements:
Don't believe in outrageous claims or product descriptions that are too good to be true
Go through the official website, learn more about manufacturer and check whether it's reliable or not
Look for contact info (if there's no contact info, something's fishy there and skip the product)
Read the list of ingredients and make sure there are explanations to their purpose in the formula
Make sure the manufacturer listed clinical studies that support their claims
Look for money-back guarantee
If there's free trial option, make sure it doesn't automatically enroll you into automatic shipment program
Check customer reviews and testimonials
Check the price and look for special offers
Conclusion
Prostate supplements are a popular solution for addressing multiple issues with this gland.
There are numerous products of this type on the market and this article showed you how to choose the one that will work for you.
Always consider multiple products prior to making the final purchase.
**This is a subjective assessment based on the strength of the available information and our estimation of efficacy.
*Result may vary. If you have a serious medical condition, or have a history of heart conditions we suggest consulting with a physician before using any supplement. The information contained in this website is provided for general informational purpose only. It is not intended to diagnose, treat, cure or prevent any disease and should not be relied upon as a medical advice. Always consult your doctor before using any supplements.
Disclosure of Material connection: Some of the links in the post above are "associate sales links." This means if you can click on the link and purchase an item, we will receive a commission. Regardless, we only recommend products or services which we use personally and/or believe will add value to our readers. We are disclosing this in accordance with the Federal Trade Commission's 16 CFR, Part 255: "Guides Concerning the Use of Endorsements and Testimonials."