Have you recently found out that you have a family history involving prostate cancer? Are you now concerned that you will face prostate cancer at some point in your life? If you are, we are guessing that you are ready to turn a new page in your life and do everything that you can to prevent prostate cancer! Lucky for you, there is a lot that you can do, starting from changing your diet and saying goodbye to some unhealthy habits of yours! Changing your diet is probably the most recommended precaution that you can take in order to avoid facing prostate cancer at any point in your life.
And we are glad to say that we can help you through the process! We imagine that changing your diet and habits cannot be at any point an easy thing to do and that you will need all the help that you can get. So let's not wait any longer!
Keep on reading and discover interesting information on the best food for prostate cancer. Learn about the prostate cancer foods you should eat, in order to keep the risk of such medical problems down to a minimum.
When you consume foods that help prevent prostate malfunctions and cancer in general, you can sleep comfortably at night. Prostate cancer prevention can be successfully achieved with a healthy diet.
Some Quick Facts about Prostate Cancer!
Prostate cancer primarily affects the prostate, but it could spread to the near tissues and organs as well.
Every day, more than 500 men in the U.S are diagnosed with Prostate cancer.
The risk of prostate cancer increases with age.
The trouble with urinating, lower back pain and presence of blood in the urine are the first signs of prostate cancer.
There are various treatment plans for prostate cancer, including radiation, surgery, cryotherapy and etc.
Read Also: These Foods Helps The Body Fight Against Prostate Cancer
What foods are good for your prostate?
Did you know that there are various types of foods that help prevent prostate? Though there is no definitive evidence that balanced nutrition can prevent prostate problems, it is evident that taking a healthy diet lowers the risk of acquiring prostate cancer. A healthy diet is a way to go to prostate cancer prevention.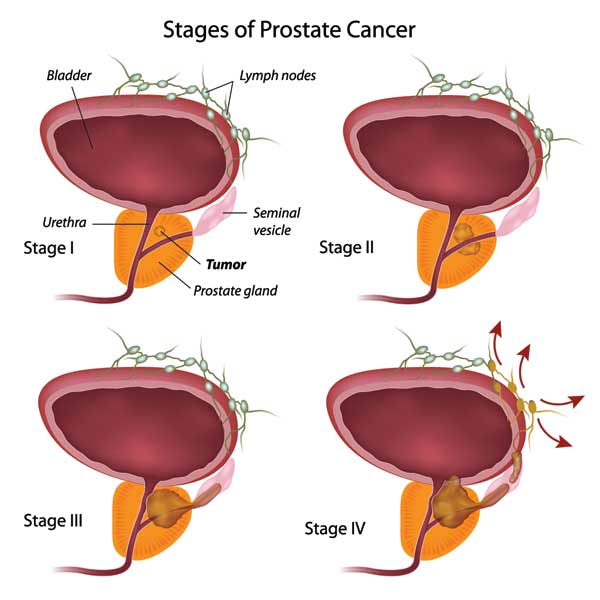 What are the 7 Best Foods that Fight Prostate Cancer?
Here are some Prostate Cancer foods you should know to help you deal with this problem:
1. Tomatoes – Tomatoes contain a strong antioxidant, known by the name of lycopene. Tomatoes also contain beta-carotene, which is what lycopene needs in order to get fully absorbed in our bodies! Consuming around 7 servings of various tomato products weekly as part of your diet has been proven to decrease the risk of prostate cancer among men!
2. Broccoli – Cancer destroying superfood – that's what broccoli is! But there is one thing that you need to keep in mind when preparing broccoli.
Cooking has been found to destroy all of the cancer fighters which are contained in the broccoli. That is why it is very important to eat the broccoli raw whenever you can as part of your salads, an additional ingredient to your sandwiches and etc.
Advertisement
*All individuals are unique. Your results can and will vary.
3. Asparagus – Although commonly not the first choice to add to your meals and salads, asparagus is one of the best prostate cancer-fighting foods! If you are wondering why it that, you can thank the asparagus's ability to act as an efficient antioxidant, by being one of the biggest sources of glutathione. Glutathione has been shown to protect our cells, boost our immune system and help the liver by removing toxic chemicals.
4. Salmon – You may not know, but salmon is the perfect source of natural omega 3 fats which are recommended to take a part in every man's and woman's lives due to the many beneficial effects that these fats have. Astaxanthin, a great antioxidant which is contained in large amounts in the salmon, has been confirmed to efficiently destroy cancer cells, which means that it has a very big role as a prostate cancer-fighting food.
It has been shown that about 56% of men who eat salmon at least once a week has decreased their risk of prostate cancer as compared with those men who do not eat salmon often.
5. Avocado – Another great source of glutathione, avocados as well have been reported to be highly effective in the process of prevention and treatment of various types of cancer, including prostate cancer.
Not to mention that avocados are also filled with high amounts of Vitamin C and Vitamin E, boosting our immune systems in no time.
6. Mushrooms – Maybe you did know that mushrooms are filled with high amounts of selenium, but did you know that selenium is considered to be potential cancer, especially prostate cancer, fighting mineral?
7. Raspberries – Considered to be one of the best prostate cancer-fighting food, raspberries contain ellagic acid which is not only a natural anti-carcinogen but an inhibitor of cancer! It has been reported that in some cases, ellagic acid has succeeded in causing the death of the cancer cells.
Conclusion
Prostate cancer and cancer, in general, is definitely something that every one of us wants to avoid. Lucky for us, the researchers seem like they do not want to stop the process of finding a more new way for us to prevent this awful illness as well as develop new treatment plans.
Changing your diet is one of those ways that you can use to prevent prostate cancer. And introducing some new healthy products in your diet could not even start to compare with the beneficial effects that you are getting, not only for preventing prostate cancer but also for improving your general health and lifestyle! Do not hesitate to try something new and different and prevent prostate cancer with every minute of it!
In conclusion, the right food for prostate cancer can ensure that you are free of such worries. Be sure to include more prostate cancer foods in your diet, in order to stay healthy and thriving. Choose foods that help prevent prostate cancer and prepare healthy meals with them, in the comfort of your own home.
And, remember, prostate cancer prevention is successfully achieved with a few carefully-made lifestyle changes, especially regarding your diet.
Advertisement
*All individuals are unique. Your results can and will vary.
Along with a healthy diet, have you ever considered using a prostate supplement simultaneously? We reckon the inclusion of a prostate supplement in your daily routine could help prevent prostate cancer. It may also provide speedy relief from various prostate ailments. We will reduce your efforts of hunting a prostate supplement by introducing Bioglan Real Health The Prostate Formula. This supplement could provide relief from prostate issues such as frequent urination, enlarged prostate, etc. thus improving your prostate as well as sexual health.
View All