Prostate cancer is known to affect prostate gland which produces some of fluid in semen. The gland is also meant to play a vital role in the urine of men. It is always advisable to talk to your partner about prostate cancer as well as encouraging him to visit the doctor for examination.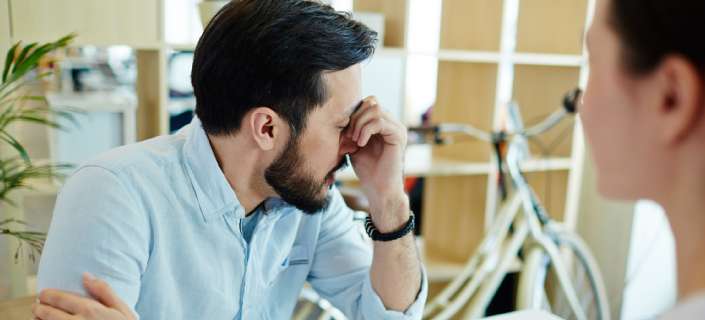 You can volunteer to accompany him to see the doctor and ensure that precautionary measures are followed to make sure that he leads a healthy life. Therefore, the main concerned is: Can prostate cancer be cured?
Prostate is the walnut size exocrine gland, which is the place where cancer affects in men. There this gives you a clue of what does prostate cancer look like. It is important to note the following important facts about prostate cancer so that you known how to handle your partner if he is having prostate cancer.
Prostate cancer is known to be common type of cancer in men.
It is a cancer that is treatable when it is diagnosed early before it multiply to other areas.
The common sign of prostate cancer is problems with the urination of your partner.
Regular screening is advised as it helps in detecting signs of prostate cancer early so that treatments or therapies can be adopted.
Prostate cancer affects your prostate gland which is known to be part of your partner's reproductive system.
It is vital to understand that prostate cancer can spread to the healthy tissues around the affected area if you didn't know where does prostate cancer spread? You are also advised to research on the types of the prostate cancer so that you can understand how you handle your partner well and improve his condition.
These types of prostate cancer can be classified according to the type of the cell that the cancer started in. knowing this will also help your doctor to make a decision on the treatment that is suitable. They are discussed below:
Acinar Adenocarcinoma
This is a prostate cancer which is known to develop in a man's gland cells which is in line with its prostate gland. It is a common type of cancer in men and most men with prostate cancer has it.
Ductal Adenocarcinoma
This prostate cancer is known to begin in the man's cells which are in line with his duct or the tubes of his prostate gland. It will grow and extends more quickly as compared with the above type of prostate cancer.
Transitional Cell Cancer
This is a prostate cancer which begins in the man's cells that are in line with the tube carrying urine to the urethra. It is known to start in your partner's bladder and multiply into his prostate. But, rarely does it begins in his prostate and may extend into his bladder entrance and even to nearby tissues. Therefore, this helps you understand the question; where does prostate cancer spread.
Squamous Cell Cancer
This type of prostate cancer starts from the flat cells which cover his prostate. It will then grow and spread faster than the adenocarcinoma prostate cancer.
Small Cell Prostate Cancer
It is known to be made up of some small round cells. This type of cancer is known to give you the picture on what does prostate cancer look like.
Advertisement
*All individuals are unique. Your results can and will vary.
You are also advised to check on the symptoms listed below if your partner experiences them. This will help you talk to him about prostate cancer.
Frequent visit to bathroom for urination even during night.
If he has difficulty in starting or even sustaining urination.
You can also ask him if he has blood spots in his urine.
You should also ask your partner if he experiences pain during urination.
You can observe him during sexual intercourse if he shows signs of feeling pain while he ejaculates.
You are advised to also observe if he has a difficulty in achieving or sustaining erection.
The advance signs include: bone fracture, bone pain in spine, ribs, pelvis or femur.
As we know precautions is better than cure try Phytoral Prostate Support Review
Can prostate cancer be cured? This is a common question that you may be asking yourself. Fortunately, prostate cancer can be cured if detected early and there are different treatments for early stages of prostate cancer and for the advanced stage.
Early Stage Treatments
The treatments are manage the cancer is it is small and localized.
Watching Waiting – It is also known as watching monitoring where the PSA blood levels are examined regularly without immediate action.
Radical Prostatectomy – Your partner's prostate will be removed surgically. It required that your partner stays in the hospital to maximum of ten days and full recovery takes up to three months.
Brachytherapy – The radioactive seeds are known to be implanted into his prostate to provide targeted radiation treatments.
Conformal Radiation Therapy – The radiation beams are known to be shaped to the affect region. This reduces healthy tissues from being exposed to the radiation.
Intensity Modulated Radiation Therapy – It utilizes beams which has different intensity to help in treating prostate cancer.
Advanced Stage Treatments
Chemotherapy – It kills the cancer cells in your body.
ADT (androgen deprivation therapy) – ADT suppresses the effects of the androgen to prevent cancer growth.
Read Also: Psychological And Emotional Issues In Prostate Cancer Patients
Conclusion
Taking care of your partner with prostate cancer is easy when you know the risk factors, signs and different types of treatments available for him. This will ensure that you advise him according and accompany him to the doctor for treatments. If you have been asking yourself or the doctor that; can prostate cancer be cured? Then, through the above mentioned treatments, prostate cancer can be cured as far as it is still in its early stage.
Ensure that you always follow the doctor's instructions when taking care of your partner who is having prostate cancer. The required diet for him should be adopted and you should always discuss ways on you to lead a positive life. Encourage him and ensure that he takes the required medications.
You should also observe the signs of prostate cancer if it is on the early stage or on the advanced stage. This is vital as it helps you seek for further medication for him and help him stay a healthy life again.
We all know that the prostate cancer is the major prostate disease. Instead of getting attacked by such disease try taking care of yourself earlier. hence lets go through the ProstaCaid Review
Image Credits
Feature Image Credit: shutterstock.com
Inpost Image Credit: shutterstock.com
View All