Infertility is an inconvenient condition that can affect men and women of any age. The condition can also affect any person and, even though several methods are available to treat* infertility, the success of these treatments is never guaranteed. Medical News Today reports that up to 15% of couples in the United States are infertile and cannot conceive. They also report that in 20% of infertility cases, the problem lies with the man and in up to 50% of the cases, the problem lies with the women. In some cases, however, both partners can have issues that are contributing to their inability to conceive.
There is a widespread worldwide prevalence of infertility and many celebrities have also been affected by fertility issues have made it very difficult for them to conceive.
Chrissy Teigen and John Legend have tried to conceive for some time, but have been facing many complications with their efforts. After being asked when the couple will have their first kid, Chrissy replied: "I will say, honestly, John and I are having trouble. We would have kids five, six years ago if it'd happened, But my gosh, it's been a process!"
Gwyneth Paltrow had some unfortunate events in her life due to fertility problems. During her pregnancy with a third child, some aspects went awry, she lost her baby and she almost died in the process. Gwyneth reports the following: "I had a really bad experience when I was pregnant with my third and it didn't work out and I nearly died."
Mark Zuckerberg, the founder of the ever-so-popular social network Facebook, also faced similar problems after he and his wife had three miscarriages. This is what Mark reported: "We want to share one experience to start. We've been trying to have a child for a couple of years and have had three miscarriages along the way." – they were, however, able to overcome this obstacle and conceived after their long struggle with infertility.
Conventional Treatments for "Infertility"
If a couple is having problems conceiving – or, more specifically, is unable to become pregnant after trying for a period of twelve months without using any type contraception – then they can visit a doctor to perform a series of tests. These tests will help the doctor identify any potential problems contributing to the issue and provide appropriate treatment to help improve* the couple's chances of having a baby of their own. Doctors will often advise on some lifestyle changes, such as improving* sleep quality, avoiding exposure to certain chemicals, following a balanced workout plan and managing stress. Doctors often also look at any medication each partner is taking to see if the drugs may be contributing to their inability to conceive successfully. Medication may also be prescribed to help improve* the man's sperm quality and to support the function of the man's testicles. Women may also be given fertility drugs or surgery.
Natural Ways to Get Pregnant!!
Prescription medication used to treat* infertility and to stimulate sperm production can lead to side-effects that may be unpleasant. This can be disappointing for the couple that is trying to conceive. Luckily, there are other options available for individuals who have problems conceiving successfully. Natural remedies are often prepared and a lot of people have success when they opt for changing some of their lifestyle habits and including some medicinal herbs in their daily diet.
Nutrition
If a man or woman is having problem conceiving, then they should take a look at the nutritional values of the food they consume on a daily basis. Certain vitamins and minerals have been linked to better fertility – just as how a deficiency in certain nutrients has been linked to poor fertility. Wellness Mama reports that the following nutrients are essential for maintaining the fertility of both sexes: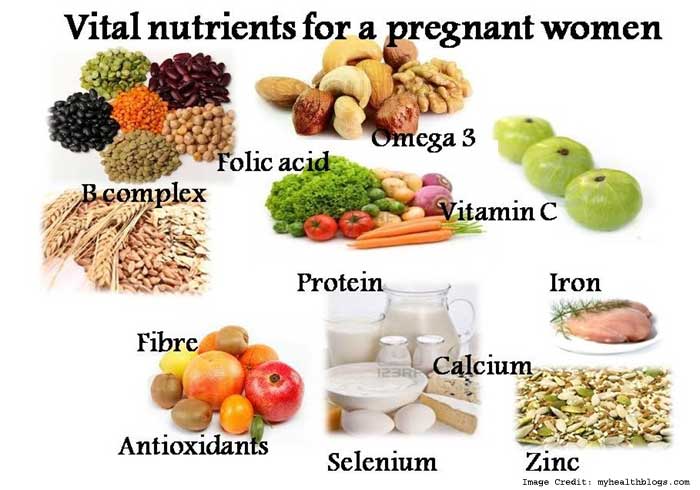 Plant Extracts and Herbs
Apart from important nutrients, several herbs that have medicinal properties have also been proven through scientific research to hold potential benefits for men and women who are facing problems with their fertility. Bembu reports that the following herbs are all excellent for improving* fertility and increasing* the chance for successful conceiving:
Chase Tree Berry
Red Raspberry Leaves
Shatavari
Stinging Nettle Root
Conclusion
To conceive without problems, both a man and women need to have no problems related to their fertility. Unfortunately, fertility problems are quite common and can lead to a lot of disappointment. Even after conceiving, fertility problems can still have a negative impact on a woman's ability to carry the baby to terms. During pregnancy, problems with the woman's fertility may have an effect on the growing fetus, which can lead to complications and even a miscarriage. Lifestyle changes and including certain foods with natural pro-fertility compounds can help to reduce* these risks and can make conceiving a little easier in some cases.
View All