In This Article
Overview
The importance of lifelong good oral hygiene cannot be overstated. Establishing positive dental health habits early on in a child's development helps to prevent health issues later on down the line while promoting positive self care and independence.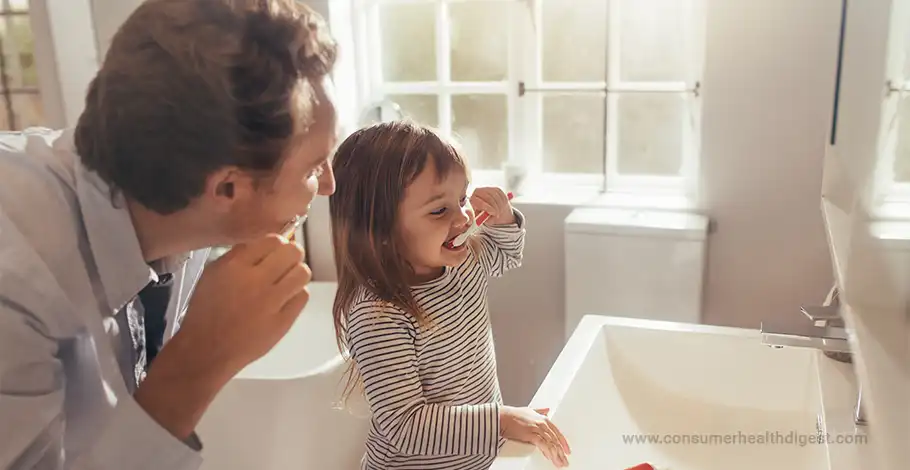 The main purpose of good oral hygiene is to ensure that (besides regular check-ups) visits to the dentist will be less of a necessity. When you do need to call on support from a trusted dental practitioner, it can help to know there is one waiting to offer advice.
Asking trusted friends and family for recommendations in your local area can help you to find a good dentist (the ADA also has resources listed on their website). Look for a family-orientated practice, like Parkville dentist Gregory Puccio, with extensive experience of working with young families.
Start Early
In babies, dental hygiene should start well before the first tooth arrives: gently wiping down your baby's gums with a soft, slightly dampened cloth can help to stop bacteria accumulating inside their mouth. By the time the first tooth erupts, give your baby a soft toothbrush to play with while being supervised.
This can help them get used to the sensation of holding a toothbrush. Toothbrushes for children come in a range of sizes and bristle softnesses; as they grow, choose the most suitable for their age range and needs
Choose Your Tools
Consider the formula of toothpaste you are using and make sure it is also age-appropriate. Products like mouthwash should also not be used by children under six (and even then, under supervision). Teeth whiteners should not be used until at least age sixteen.
Interdental cleaning should start from around three-four years, depending on your child's development, although at this stage, this should be done by the parents. If you are unsure how to help your child floss safely, speak with your dentist.
Adult toothpaste tends to contain fluoride levels which are too high for young children, potentially leading to oral health issues. The age range a brand of toothpaste is intended for will typically be stated on the box. If you are unsure, ask your dentist about low-fluoride options for your children.
Make It Fun
Instilling positive health habits in young children isn't always an easy task: between reluctance towards teeth-brushing and the marketing of sugar-filled snacks to little ones, things can get challenging very quickly. Here are some tips on how to make the process less stressful for all involved.
Children thrive on routine, so make morning and evening brushing part of your daily schedule as a family. Adding a fun element, like playing a two minute song or using a sand timer as they brush can help to keep little ones engaged.
Some families may find that using a reward system such as a sticker chart can help to add extra motivation, with the option to add a treat if they reach a certain goal, such as brushing regularly for three days in a row.
Reading books directed at children about going to the dentist, or watching kid's videos about dental health may also help to calm your own worries at the same time as educating your children.
If you experience anxiety about going to the dentist, take care not to pass this onto your child. Create a safe space for any concerns they may have and listen to them with empathy and non-judgement.
Good Dental Health for Life
Poor dental health not only affects the teeth and gums (potentially leading to issues such as cavities); it can also affect overall health and wellbeing in other ways, contributing to poor mental and emotional well-being, in addition to a range of illnesses such as diabetes and heart disease.
Through encouraging healthy dietary habits, a regular routine and adding an element of fun to daily activities like tooth-brushing, you can help your child form positive dental hygiene habits that will last well into adulthood.