We've all heard the rumors since high school. Marijuana is bad for you in some way, shape or form. Most significantly speaking, we've learned through the grapevine that marijuana especially affects sperm in men.
Now, studies are revealing that this may not be so rumored after all.
First, consider a study from the journal Human Reproduction that states – among other factors – that marijuana use in men may cause abnormal sperm quality.
This was the world's largest study to investigate how common lifestyle factors influence the size and shape of sperm (accordingly referred to as sperm morphology). A research team from the Universities of Sheffield and Manchester also found that sperm size and shape was worse in samples ejaculated in the summer months but was better in men who had abstained from sexual activity for more than six days.
The study was published in June of 2014 after recruiting 2,249 men from 14 fertility clinics around the UK asking them to fill out detailed questionnaires about their medical history and their lifestyle.
As stated – reliable data about sperm morphology was only available for 1,970 men and so the researchers compared the information collected for 318 men who produced sperm of which less than four percent was the correct size and shape and a control group of 1,652 men where this was above four percent and therefore considered 'normal' by current medical conditions.
"Our knowledge of factors that influence sperm size and shape is very limited, yet faced with a diagnosis of poor sperm morphology, many men are concerned and try and identify any factors in their lifestyle that could be causing this," says lead author and Senior Lecturer in Andrology at the University of Sheffield, Dr. Allan Pacey.
He says "It is therefore reassuring to find that there are very few identifiable risks, although our data suggests that cannabis users might be advised to stop using the drug if they are planning to try and start a family."
According to High Times Magazine [online] (and remember from our study)
Alteration of sperm normality in young men was also detected during the summer months, and researchers further speculate that length of day and hormonal changes play a big role in sperm quality.
So – what's with the rumors? – Well, we're not done yet…
Newer studies are revealing that marijuana may just very well be bad for sperm.
According to a report in USA Today related to an original story from Newser, 1,215 Danish men, ages 18 to 28 were asked about their drug use over the past three months. They also provided a semen sample. The researchers are reported to have found that there is a correlation between men who smoke marijuana more than once per week and "quite a lot" of a drop in sperm count: The count was an average twenty-nine percent lower in these men than in those who reported lighter or no usage. It is further stated that those who reported additional drug use (cocaine, methamphetamines, ecstasy and the like) saw an even more severe reduction*, with an average sperm count, down 55%.
"Our findings are of public interest as marijuana use is common" – it is stated that indeed, 45% of participants had smoked in the last three months – "and may be contributing to recent reports of poor semen quality," the University of Copenhagen researchers wrote in the American Journal of Epidemiology.
Then, accordingly, the researchers told Live Science (dot com) that it's possible the interaction between THC and receptors in the testes causes the drop. Or, it might not be the marijuana at all. The researchers said that they cannot "exclude the possibility that the men who used marijuana generally have an unhealthier lifestyle and health behavior, which may also affect their semen quality and hormone levels."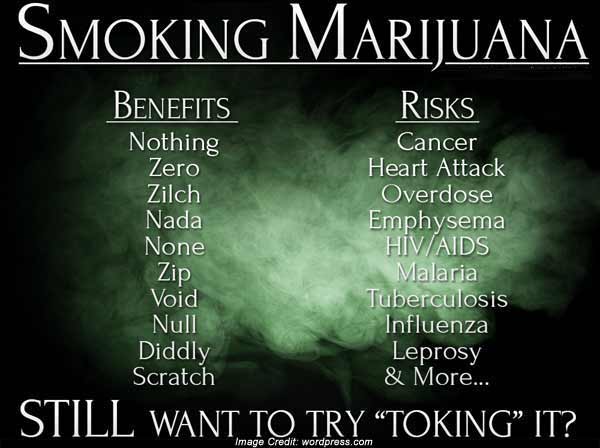 While there is not much more relevant information on these studies – here I've detailed a list of suggestions for marijuana users to be more aware of the possible side effects of this ever controversial drug:
Take into consideration that it has been noted that the effects of marijuana can affect men and women differently.
One report actually states that perhaps part of the appeal of marijuana is that it is [again rumored] to have aphrodisiac-like qualities. Marijuana is said to have a reputed effect of elevating mood and arousal and stimulating sexual activity. But, it is also stated that sex under the influence of marijuana may not always be so romantic. While the drug has the ability to enhance* mood and reduce* inhibitions, it also has some undesired effects on a person's libido.
These statements are also refuted in that a different report says that marijuana has in fact been used as an aphrodisiac for thousands of years!
According to Alternet (online) – a Sex and Relationship site, the ancient Indian Ayurvedic medicine systems used cannabis to increase* libido, produce long-lasting erections, delay ejaculation, facilitate lubrication and loosen inhibitions.
It is further stated that some tantric sex practitioners drink a substance called bhang, a sort of spiced marijuana milkshake to enhance* the sexual experience. Accordingly, Indian prostitutes eat bhang sherbet to help them feel sexually aroused.
Otherwise, in 19th century Serbia, female virgins were given mixtures of lamb's fat and cannabis on their wedding night to make sex less painful. Morocco, Egypt, Lebanon, and other Middle Eastern and Northern African cultures are said to have used cannabis for sexual purposes in a potent form known as kif as recently as the early 20th century.
So – is marijuana really bad for men's sperm?
Well, at this point, perhaps it's time to start thinking on our own. These studies are all based on whom exactly? What type of demographic are we dealing with here?
As noted – the researchers said that it wasn't out of the question to "exclude the possibility that the men who used marijuana generally have an unhealthier lifestyle and health behavior, which may also affect their semen quality and hormone levels."
Consider this brief abbreviation of these ways that Marijuana can make you more successful – from NextShark.
Accordingly, a study by the National Bureau of Economic Research found that those that were more apt to try illegal drugs like marijuana, combined with being smart, had the know-how and the willingness to take risks and bend or break rules, ultimately predicting their success as entrepreneurs.
Furthermore, according to a 2010 Harvard study, marijuana has been shown to reduce* anxiety and help you relax.
It is otherwise stated that a study on Psychology Today shows that marijuana can help increase* abstract ideas and thinking.
Marijuana helps one to follow one's instincts. It is obviously a psychedelic drug but it is also said to help simplify things when the whole world seems to be buzzing around in your head. It puts you more in tune with yourself and what you need, and you end up going with your gut feeling most of the time.
Here's something to consider! – A 2013 study by the American Journal of Medicine found that marijuana users were skinnier than the average person, had healthier metabolisms, and their bodies reacted to sugars better when eating on an irregular schedule.
Conclusion
Finally – it is stated that responsible cannabis consumers come from all walks of life and are good, contributing members of society. They are able to use cannabis without problems in social settings or at home for relaxation, medical or spiritual purposes, sensory and creativity enhancement among other personal reasons.
Smoking marijuana may be bad for men's sperm or it may not be — the results of these studies are all up for you to choose a side.
Choose Wisely.
View All