In This Review
What is Progesterall?
Progesterall is a natural balancing cream that melts readily into the skin without leaving a greasy residue. It contains natural ingredients that are safe for use.
The product can be ordered online even by using a phone or even the mail. There is a contact number on the official website that enables customers to determine the total cost of the order including shipping.
How Does It Rate?
Overall Rating: 3.3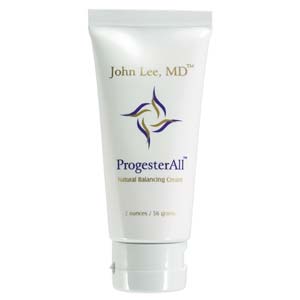 Progesterall
Brand Highlights
Balances mood and healthy energy levels.
Improved sleep, heart health, hair, skin, and nails.
30 Day refund-policy
Key Ingredients
Capryllic/Capric Triglyceride
Simugel
USP Natural Progesterone
Lecithin
Grapefruit Seed Extract
Sodium Hydroxymethylglycinate
Potassium Sorbate
Tocopheryl Acetate
Pros
It may be effective for balancing hormones.
It is easy to apply.
It is used to control premenopausal & menopausal symptoms.
It deals with mood swings, hot flashes, tender breasts, etc.
Cons
The cream is only available online.
Its result may vary from person to person.
---
How Does Progesterall Cream Work?
Progesterall cream uses an advanced liposome-mediated delivery system[1] which ensures maximum absorption of ingredients. The ingredients are very effective in relieving premenstrual syndrome, and premenopausal, and menopausal symptoms.
The symptoms include; mood swings, vaginal dryness, tender breasts, migraines, osteoporosis, low sex drive, hot flashes, infertility, night sweats, and abnormal weight gain. A balance in a concentration of estrogen and progesterone clears all these symptoms[2]; the ingredients are safe and effective.
Advertisement
*All individuals are unique. Your results can and will vary.
Progesterall Ingredients – Are they Safe & Effective?
Capryllic/Capric Triglyceride
– A mixture of coconut oil and glycerin that works as an emollient, dispersing agent, and solvent that helps to smooth skin and works as an antioxidant[3].
Simugel
– A thickening agent found in cosmetics, sun care, and hair care.
USP Natural Progesterone
– A natural hormone that is used to re-create hormones produced when ovulating, it is often combined with estrogen to treat symptoms of menopause[4].
Lecithin
– A fat that is applied to the skin as a moisturizer to provide relief from blood pressure and enhances energy levels[5].
Grapefruit Seed Extract
– A citrus extract made from the seeds and pulp of the grapefruit that is said to be particularly beneficial for perimenopause symptoms, it is also effective in improving the physical and psychological symptoms of menopause while increasing muscle mass and reducing blood pressure[6].
Sodium Hydroxymethylglycinate
– An antimicrobial preservative that works as a formaldehyde release.
Potassium Sorbate
– A chemical additive used as a preservative in personal care products, it is generally odorless and tasteless salt.
Tocopheryl Acetate
– A form of Vitamin E containing protective antioxidants that may reduce free radical damage, it is in the form of soluble anti-oxidant[7].
Progesterall Questions and Answers
Q: How to Take Progesterall?
A: About an eighth(1/8) to a quarter(1/4) teaspoon of Progesterall cream is gently massaged per day into body parts of thinner skin such as the chest, face, inner arms, thighs, palms of the hands and soles of the feet which are not callused.
For more effective results, the larger portion of this dose should be applied at bedtime while the small portion of the dose applied in the morning.
At times, for convenience, the whole dose can be applied at once. The areas of the application should be rotated to avoid saturation.
Advertisement
*All individuals are unique. Your results can and will vary.
There is a dot at the back of the cream tube that can be used for measuring the quantity of the cream to be used for an application.
For premenopausal women with an approximate 26 – 30-day menstrual cycle, the first month of cream use should be on the 10th to 12th day of the menstrual cycle. This should go on until 1 or 2 days before the expected period.
If the periods start before the last expected day, then the user should stop using the cream and start counting again from the 10th, 11th, or 12th day. This may take between 2 or 3 use cycles to achieve desired results.
For menopausal women, 1/8 – ¼ teaspoon of the cream is applied for 24 – 26 days in line with the calendar month. In fact, it is even easier to start applying the cream on the 1st day of the month until the 24th to 26th day and stop until the next month, 5 to 6 days.
Some break for the first 5 to 6 days of the month after which they apply the cream for the rest of the month.
Q: How Much Does Progesterall Cost?
A: A tube of this cream costs $21.95. Large discounts are offered for bulk purchases of Progesterall cream. For example, 12 tubes of this cream only cost $215.40. Six tubes of Progesterall cost $119.70.
Q: What are the Ingredients used in Progesterall?
A: Potassium Sorbate, Grapefruit Seed Extract, and Sepigel.
Q: What are the Precautions When Using This Supplement?
A: The customers should seek consultation from a registered physician for a prescription before using the cream. The menopause supplement should not be used orally. Progesterall cream should not be used by children.
Q: Does It Interact with Other Medications?
A: It does not react with other medications like other health products. It can be used together with other medications without causing adverse complications that are hard to manage.
Customers Reviews
Somewhat helpful.
Somewhat helpful. Definitely not as good as other progesterone creams I've used. I thought the size was a good value but not so much as it is to be applied at least twice a day.
~ Margaret O.
Progesterall Review – Final Verdict
Progesterall cream is the cheapest, natural menopause supplement that is recommended for use as a balancing cream.
It is derived from natural ingredients that are safe and free from side effects. It is backed by research and consumer reports that have been posted on most internet websites.
For more effective results, the cream should be applied after a warm shower. Progesterall cream should not be applied on top of makeup. The cream should be left to soak completely before the application of makeup.
Advertisement
*All individuals are unique. Your results can and will vary.
Fortunately, natural therapies for menopausal symptoms such as weight gain, hot flashes, night sweats, decreased libido, and mood swings are available. Since many women experience weight gain during menopause, many natural menopause supplements contain herbs and botanicals that support a healthy metabolism. Menopause supplements should be evaluated on proven ingredients, ability to reduce hot flashes and night sweats, ability to provide hormonal balance and boost libido and its overall value.
Below you'll find some of the most effective menopause supplements on the market today, in our opinion.
Our Top Menopause Choices
Verdict on Claimed Benefits: Below is our summary of the available evidence for the claimed benefits of below mentioned menopause supplements and vitamins based on the available research: