Menopause is a natural transition that occurs in the life of every woman. Menopause is not really a health problem but it can cause a lot of discomfort to women. Fortunately, there are various ways in which you can ease yourself from these discomforts such as the use of the top-rated menopause supplements of 2021, hormone replacement therapy, etc.
The most common menopause symptoms are hot flashes, anxiety, low sex drive, vaginal discomfort and Fatigue. The symptoms and severity of each symptom are different from one case to another due to several factors like lifestyle and genetics.
Currently, one of the most popular treatments for menopausal symptoms is the use of menopause supplements. These are dietary supplements designed to provide relief to the different symptoms menopausal women experience.
These products essentially help normalize hormone levels since the decrease in certain hormones is the primary reason for the different symptoms of menopause. The most common ingredients are herbs and natural extracts but some products also contain nutrients.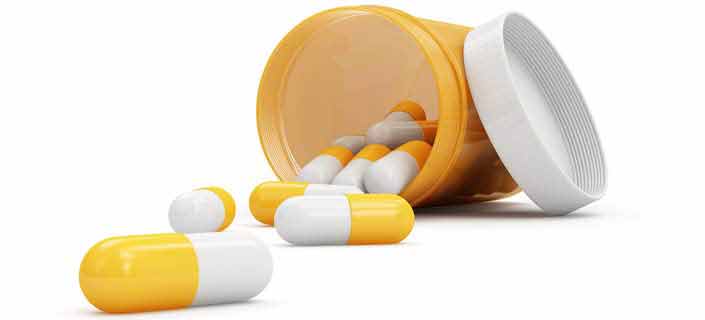 Here are the Top 5 Menopause Supplements
Estrovera is another excellent menopause supplement. ranked among the top menopause supplements. Its primary active ingredient is a special rhubarb root extract that has been shown to reduce the severity of hot flashes and other common problems during menopause.
It can also reduce other menopause symptoms like anxiety, sleep disturbances, joint pain, vaginal dryness, and muscle weakness.
According to customer feedback, this is one of the most effective menopause supplements for hot flashes. However, it is not very effective in providing considerable relief to other menopause symptoms like low sex drive, anxiety, and sleep problems. One bottle which contains 30 tablets is being sold online for $30.95 plus shipping so it is also an affordable product.
To read detailed review – Click here.
Menopace is marketed as the UK's number 1 menopause formula. It is a good menopause supplement that contains 21 nutrients to support healthy hormone production. It also helps maintain good health and some of the ingredients help relieve symptoms of menopause.
There are different variations like the Menopace plus calcium, Menopace night formulation and Menopace with added red clover isoflavones . Most customer feedback and reviews are positive saying it helps relieve menopause symptoms but there is also some feedback saying it only offers minimal relief from menopausal symptoms.
Another problem with this supplement is that it is difficult to find in the United States and can only be ordered online. It is being sold online for about $20 for a month's supply.
To read detailed review – Click here.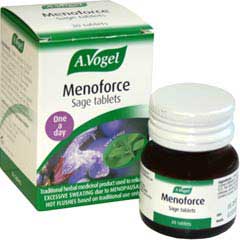 Menoforce is an all-natural supplement for menopause. Its primary active ingredient is sage which is a known treatment for hot flashes, night sweats and sleep disturbances. It contains special extracts of the sage herb. It is highly effective for hot flashes, night sweats, and excessive sweating which are among the most problematic menopausal symptoms.
The problem with this menopause supplement is that it is not effective for other symptoms of menopause like low sex drive, anxiety, and weight gain. It is also not available in supplement retailers in the United States and can only be ordered online from retailers in European countries. One container which has 30 tablets is being sold for about $20.
To read detailed review –Click here.
Estromineral is another top Rated Menopause supplement of 2021… It is essentially a soy supplement that contains natural estrogens which are clinically proven to relieve menopause symptoms. It basically works by addressing the deficit in estrogen which is the primary cause of the different symptoms of menopause.
It also helps improve bone health which is a common issue with women going through menopause. According to customer feedback, this supplement helps relieve hot flashes, palpitations, and sleep problems. However, some feedback says it only provides minimal relief to menopause symptoms.
One box containing 30 caplets is being sold online for $19.99 but promotions are offered on the official Estromineral website.
To read detailed review – Click here.
Menopause Supplements vs. Hormone Replacement Therapy
Hormone Replacement Therapy (HRT) is still the gold standard when it comes to treating the different symptoms of menopause. It is still the most effective and provides the fastest relief to different symptoms. However, it comes with several substantial risks thus it is not for many women. (source)
Also, most women choose not to have HRT because of the various dangers related to the treatment option. For instance, HRT increases risk of breast cancer so it is not a viable option for high risk women. It also increases risk of stroke, heart disease and ovarian cancer. This is the main reason many women choose alternative treatments like the use of menopause supplements.
What Vitamins to Take during Menopause?
Menopausal women experience a number of symptoms that affect their quality of life. To avoid dealing with severe symptoms and other problems that come in this stage of your life, it is recommended to make necessary lifestyle changes. A major lifestyle change includes modifying your diet to supply the body with a recommended daily intake of vitamins, minerals, good fats. A proper diet will also help prevent weight gain which comes due to hormonal changes, lack of physical activity, slow metabolism, and other factors.
Vitamins that are dubbed useful for menopausal women include:
Vitamin A – improves eye health, bone health
Vitamin B12 – bone health, production of red blood cells, neurological function
Vitamin B6 – prevents symptoms caused by low serotonin levels including depression and fatigue or lack of energy
Vitamin D – necessary for healthy bones mainly because it improves absorption of calcium
Vitamin E – functions as an antioxidant and protects the body from oxidative damage
Many supplements deliver the right dosage you need to support your health without risking excessive intake.
If you're wondering what are the best menopause supplements ingredients to look for, options are endless.
For example:
Black Cohosh
Soy Isoflavones
Dong Quai
Red Clover
Maca Root
St. John's Wort
Ashwagandha
Rhodiola
How to Choose Top Menopause Supplement?
The main problem with menopause supplements is that there are hundreds of products to choose from. Each product has a unique formulation commonly composed of herbs and natural substances that help normalize the production of certain hormones in the body (estrogen and progesterone).
You have to make sure that the menopause supplement you purchase is both effective and free from side effects. It would be time-consuming to examine each of the products being sold on the market.
For this reason, we have evaluated the top menopause supplements on the market and even ranked them for you. All you need to do is to choose between these products.
References
[*] Product review: menopause supplements (soy and red clover isoflavones, black cohosh) and progesterone creams.
ConsumerLab.com website
. Updated September 16, 2015. Accessed December 6, 2015.
[*] Lethaby A, Marjoribanks J, Kronenberg F, Roberts H, Eden J, Brown J. Phytoestrogens for menopausal vasomotor symptoms. Cochrane Database Syst Rev. 2013;12:CD001395.
[*] Khaodhiar L, Ricciotti HA, Li L, et al. Daidzein-rich isoflavone aglycones are potentially effective in reducing hot flashes in menopausal women. Menopause. 2008;15(1):125-132.
[*] Nelson HD, Vesco KK, Haney E, et al. Nonhormonal therapies for menopausal hot flashes: systematic review and meta-analysis. JAMA. 2006;295(17):2057-2071.
[*] Ghazanfarpour M, Sadeghi R, Latifnejad Roudsari R, et al. Effects of red clover on hot flash and circulating hormone concentrations in menopausal women: a systematic review and meta-analysis. Avicenna J Phytomed. 2015;5(6):498-511.
[*] Xi S, Liske E, Wang S, et al. Effect of isopropanolic cimicifuga racemosa extract on uterine fibroids in comparison with tibolone among patients of a recent randomized, double blind, parallel-controlled study in Chinese women with menopausal symptoms. Evid Based Complement Alternat Med. 2014;2014:717686.
[*] Natural medicines in the clinical management of menopausal symptoms. Natural Medicines Comprehensive Database website.
[*] Utian WH, Jones M, Setchell KD. S-equol: a potential nonhormonal agent for menopause-related symptom relief. J Womens Health (Larchmt). 2015 Mar;24(3):200-8. doi: 10.1089/jwh.2014.5006. Epub 2015 Feb 18. https://www.ncbi.nlm.nih.gov/pubmed/25692726. Accessed April 11, 2019.
**This is a subjective assessment based on the strength of the available informations and our estimation of efficacy.
*Result may vary. If you are pregnant, nursing, have a serious medical condition, or have a history of heart conditions we suggest consulting with a physician before using any supplement. The information contained in this website is provided for general informational purposes only. It is not intended to diagnose, treat, cure, or prevent any disease and should not be relied upon as a medical advice. Always consult your doctor before using any supplements.
Disclosure of Material connection: Some of the links in the post above are "associate sales links."This means if you can click on the link and purchase an item, we will receive a commission. Regardless, we only recommend products or services which we use personally and/or believe will add value to our readers. We are disclosing this in accordance with the Federal Trade Commission's 16 CFR, Part 255: "Guides Concerning the Use of Endorsements and Testimonials."