Menopause is a tricky yet inevitable process that all matured women have to go through. While some women are willing to share their experiences and tips with others, most would rather keep it close to their hearts and suffer in silence. There are many solutions towards the headache and discomfort that comes along with menopause. Ranging from health supplements to major lifestyle changes, each method's effectiveness differs drastically. Suggested below are 10 ways to enjoy a more comfortable menopause. Keep on reading and discover how you can improve menopause manifestations and go through the change more easily. And, remember, there is such a thing as comfortable menopause.
1. Health Supplements
Most matured women might be unaware of health supplements that can combat the effects of menopause. The leading product in this industry is Menoquil, manufactured by Pharmaxa Labs. The Menoquil seeks to prevent and cure all symptoms linked to menopause such as relief from hot flashes and balance estrogen levels. Furthermore, this supplement contains no side effects and is readily available over the counter.
2. Vitamin Regime
As women move into the menopause stage, their body loses some of its functions. To counter this, women should increase their vitamin intake to provide additional support to their body system in its daily necessities. Increase daily consumption of vital nutrients such as calcium, magnesium, vitamin E, vitamin D, vitamin C and omega 3 is crucial towards minimizing the adverse effects of menopause.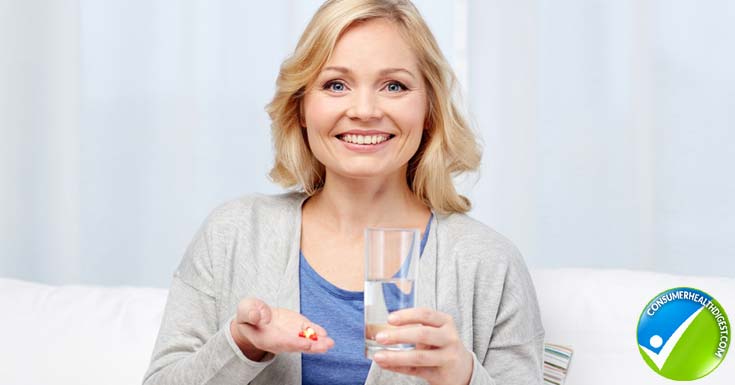 3. Stress Levels
Stress levels have a positive correlation with menopausal symptoms. This is why effective stress management is essential in reducing the intensity of these discomfort brought on by menopause. Eliminate or handle stress appropriately will go a long way towards easing the negative experiences of menopause.
4. Dietary Plan
At the menopausal stage, the metabolism rate in a women's body slows down by approximately 10% to 15%. Hence most women experience unprecedented weight gain even though their diet remained unchanged. As a general guide, women going through menopause should consume more during the day when their metabolism rate is at its peak, restrict intake of carbohydrates and incorporate more protein into their dietary plans.
5. Exercise Routine
As most would have expected, exercise routines make the list of any health related issue. The need to maintain an active lifestyle is more urgent in the menopausal stage. Engaging in active workouts help to optimize cardiovascular conditions and sustain a moderate metabolism rate. Additionally, resistance trainings should be included into exercise workouts to help sustain bone strength.
6. Avoid Smoking / Drugs / Alcohol
Smokers generally enter menopause earlier than other women. It reduces blood flow to the vagina and harms estrogen levels. On the other hand, alcohol and drugs are common triggers of menopausal symptoms. Women are strongly encouraged to avoid smoking, drinking alcohol and consuming drugs due to their harmful effects on menopause.
7. Increase Sexual Activities
It is an open secret that the number sexual activities drastically decrease as a woman experiences menopause. Sex drive is virtually non-existent and energy levels are at an all-time low. To make matters worse, vaginal dryness and thinning of the vaginal wall makes any attempted sexual activities unpleasant. However, women should seek to overcome these consequences of menopause through prescriptive medication and improve on their sex lives instead. Enhanced sex life helps to increase blood circulation to the vagina and keeps the tissues in good condition.
8. Choice of Products
At this fragile stage, almost anything that is consumed or used should be thoroughly examined for its suitability. Strong products such as soaps, cleansers or power should be avoided as their heavy chemical compound might easily cause irritation and lead to an undesired outcome. It might be more prudent to go for products like Lydia Pinkham Herbal Tablet Supplement that contain more allergy-free and natural ingredients that are gentle on the body.
9. Emotional Support
As they say, sharing is caring. Menopause should not be an individual battle. Sharing the experience with loved ones will help each other comprehend the situation and will ease the individual's burden. Essentially, while women experience the physical and emotional battle of menopause, its effects should be felt and shared by those around her. It is not an individual battle and common sense dictates that fighting with more numbers increases the chances of success.
10. Personal Mindset
Women spend close to a third of their lives in the menopausal or post-menopausal stage. Throughout the process, the going might seem intolerable and torturing. However, they should note that it is part of a natural process and not the consequence of their actions. While they have no control over the occurrence of this event, they should be equipped with the correct personal mindset to overcome this stage. Having the correct mentality is essential in emerging from the menopausal stage. Every event is a process throughout the journey of life, menopause should not be treated any differently.
Conclusion
It is inevitable for matured women to go through menopause. It might prove to be quite a testing period due to the effects and experiences of this process as the body undergoes major changes. Nonetheless, it is essential for women to be knowledgeable in combating against these symptoms and emerge better and healthier.
With the help of health supplements like Menoquil and undertaking some major lifestyle changes, the possibility of minimizing the adverse effects of menopause is greatly magnified.
In conclusion, menopause can be a wonderful transition period, as long as you follow the recommendations include in this article. Give these suggestions a try and convince yourself of what comfortable menopause is all about.
You May Also Like To Read – Diseases That Can Get to You after Menopause – Be Aware!
View All