How to Buy Legal Testosterone Supplements?
Chances are high you have considered buying a testosterone supplement at one point or another. That's nothing unusual and it's easy to find these products. Just type certain keywords in Google search and you'll get hundreds or maybe thousands of websites that provide these products. Despite vast selection, finding an ideal product can be quite frustrating primarily because not all supplements are created the same. How to find legal testosterone boosting supplements? This article will show you what to consider.
Do testosterone boosters really work?
The efficacy of testosterone-boosting supplements is a subject of numerous debates among scientists. While some scientists confirm these products can, indeed, help boost* testosterone levels others don't see alternative medicine or holistic approach as important. A review of studies showed that testosterone supplementation consistently increased muscle strength influence on libido, erectile function, and other parameters were inconsistent.
Of course, studies that were included into analysis had numerous limitations. Some studies only included a small sample of participants while most of them analyzed information that was too subjective and it is not clear whether men adhered to the recommended dosages.
After all, we must not neglect the fact that a vast majority of men who use the best herbal T boosters do report significant improvements in physical and mental wellbeing and sexual performance. In order to get the most out a supplement you use, it is important to get the product with ingredients whose efficacy is well-documented.
What is in a testosterone booster?
The driving force behind the efficacy of testosterone boosters is the natural formula comprised of plants, herbs, amino acids, vitamins, and minerals whose potential to support the production of this hormone is well-document. As mentioned above, to get the maximum out of a product you should always pay attention to the list of ingredients. Below you can see the list of the most common and effective ingredients found in legal testosterone boosting supplements:
D-aspartic acid (D-AA)
A naturally-occurring amino acid present in testicular Leydig cells. Supplementing with this ingredient increases* testosterone levels by improving* the messaging system between testes and the brain. A study whose findings were published in the Reproductive Biology and Endocrinology revealed that participants who consumed 3g of d-aspartic acid for 12 days experienced an increase* in testosterone production by 42%
Vitamin D
Sunshine vitamin is vital for healthy bones but it is also important for the production of testosterone which is why the best herbal T boosters also contain this ingredient on the label. The Clinical Endocrinology published results of the research that showed deficiency in this vitamin is strongly associated with low testosterone levels
Tribulus terrestris
This is one of the most common ingredients in testosterone supplements and for a good reason. The herb has been used for medicinal purposes for centuries and some of those purposes also included improving* libido and sexual health in men. One research discovered that not only it improves* testosterone by 16% but tribulus terrestris also addressed erectile dysfunction
Fenugreek
It works by reducing* the enzymes that convert testosterone to estrogen. Scientists from Texas discovered that fenugreek supplementation significantly improves* body fat percentage, total testosterone, and bioavailable testosterone
Ginger
A common household spice has a wide array of health benefits, including testosterone production. Evidence shows that ginger improves* testosterone levels, semen quality, and motility, and it is also beneficial for androgenic and reproductive function
DHEA
Dehydroepiandrosterone or DHEA is a naturally-occurring hormone in the body. One of its many functions is a support to the production of testosterone and controlling estrogen levels. In fact, studies confirm that consumption of DHEA supports healthy levels of this vital hormone in middle-aged men.
Zinc
This mineral is involved in more than 100 chemical processes in the body and one of them is testosterone production. A study whose findings were published in the journal Nutrition discovered that dietary zinc restriction in healthy young men was strongly linked with a decline in their testosterone levels. On the other hand, zinc supplementation was linked to increased testosterone which led to a conclusion that this mineral plays a vital role in production of the hormone.
Ashwagandha
An Ayurvedic herb with tremendous health potential. The herb is mainly used to reduce* stress and anxiety, but it also helps boost* libido and sperm quality. Moreover, one study showed that ashwagandha improves* exercise performance, strength and fat loss, and enhances* testosterone.
Besides these, testosterone boosters also contain ingredients such as ginseng, saw palmetto, tongkat ali, muira puama, and others. As you can see, testosterone boosting supplements feature ingredients whose benefits are scientifically proven thus ensuring* efficacy.
How long does it take to increase* testosterone levels naturally?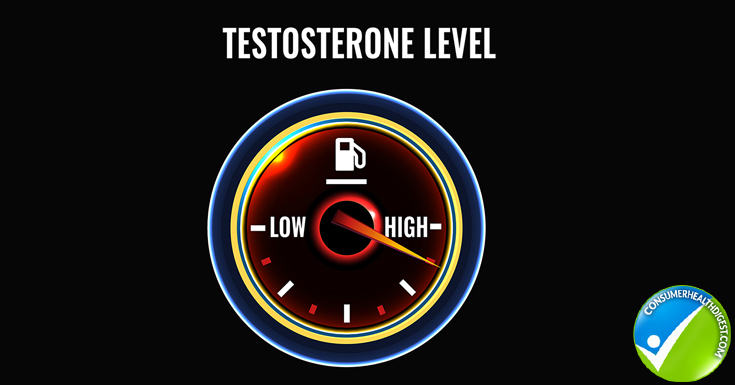 As we age, production of testosterone starts to decrease* but it's not the end of the world. There are many things a man can do in order to increase* testosterone production and supplementation is just one method.
Even though you probably expect to see a specific answer to the question mentioned above, there isn't one. You see, it is impossible to predict how long it will take for testosterone to increase* even with consumption of legal testosterone boosting supplements. The reason is simple, every man is different and there is no one size fits all rule when it comes to the way their bodies will react to the ingredients from these (or some other) products. Some men can experience benefits in as little as 4 weeks while others will need more time.
Many factors play a role in the rate at which your body produces testosterone. It's not just enough to take a supplement and get it over with, you also have to make some lifestyle changes. In fact, all testosterone boosters manufacturers advise their customers to exercise regularly and eat a well-balanced diet in order to maximize the benefits. Besides a healthy diet and physical activity, you should also get enough sleep and manage stress.
What to consider when buying testosterone boosters?
To boost* the levels of this vital hormone and experience all the benefits that come with it, you have to know what to look for. Here are the qualities that best herbal T boosters have:
Reputable manufacturer
If a maker of some product seems suspicious or the research doesn't yield any reliable result, then move on to the next supplement. Always make sure the product is made by a reputable, trustworthy brand
List of all ingredients
Some manufacturers decide to reveal only a few ingredients, while others provide the list of all components within the formula. Always go for the latter
Money-back guarantee
It's always useful to know you have the option to return the product if it doesn't work for you
Positive user experiences
It's useful to read experiences of other people who have used some product. This doesn't imply the testimonial page only, but blogs, other websites
Conclusion
Buying testosterone supplements isn't as easy it seems primarily because there are hundreds of these products and it can be difficult to know which one will work for you. When you're looking to purchase legal testosterone boosting supplements you should consider the manufacturer, ingredient list, money-back guarantee, and user experiences. The ideal product is out there waiting for you.
Image Credits
Featured Image: Shutterstock
In-Post Images: Shutterstock
View All