Get Hard Stay Hard is a relatively new electronic product that was compiled by Jack Grave.
The program makes many promises about helping men who are having some issues in the bedroom gain back their sex drive, overcome premature ejaculation and help them get rid of the adverse effects that erectile dysfunction may be placed upon them.
The product is purchased directly online from an official landing page or from one of the authorized resellers. Get Hard Stay Hard is also available in a printed physical edition, which can be purchased at a limited number of retailers.
The most popular version, however, is the e-book version, which can be downloaded directly after a customer purchases access to the program. Keep on reading and discover more interesting information on the get hard and stay hard program.
Low Sex Drive, Premature Ejaculation and Erectile Dysfunction
Even though the topic of sexual disorders in men are sensitive and often avoided by men who are suffering from one or more of these disorders, they do affect millions of men around the entire world.
The University of North Carolina determined that approximately 30% of men experience premature ejaculation frequently after they completed a review study that assessed a large number of men.
Cleveland Clinic reports that the worldwide prevalence of erectile dysfunction among men of all ages is approximately 52%, with the highest prevalence among men in the age group of 70 and older.
A low sex drive can also have quite an impact on a man's performance in the bedroom and when the man is not in the mood for sex, it can also contribute to a weaker erection. Keep on reading and discover interesting information on stay.
hard longer harder erection – as you will see, it is possible to forget all about erectile
dysfunction and enjoy a satisfying sex life again.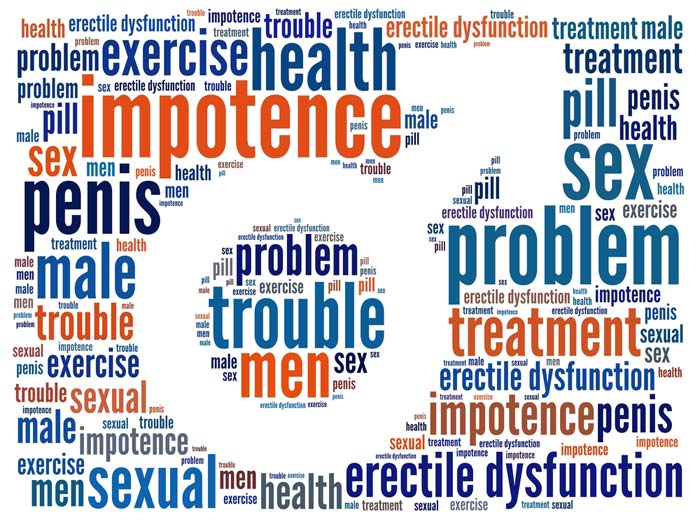 Advertisement
*All individuals are unique. Your results can and will vary.
These conditions can be caused by different factors and are also treated in various ways. Diagnosis and treatment can also vary from one person to another and may depend on the severity of their disorder.
Erectile Dysfunction can be caused by physical and psychological factors. Blood circulation in the area where the penis is located is one of the most common physical issues that contribute to erectile dysfunction, but the disorder can also be caused by certain medical conditions that affect the body's nervous system, an imbalance in hormone levels, and problems with the structure of the penis. High blood pressure, heart disease and diabetes also increase a man's risk of developing this disorder. Other factors that can contribute to erectile dysfunction include medication, depression and anxiety, excessive alcohol use, a lack of sleep, and the use of illegal drugs.
Premature Ejaculation also has many potential contributing factors, with the most common being depression, feelings of guilt, and anxiety. Having sex with a new sexual partner for the first time increases a person's risk of ejaculating too soon. In some cases, premature ejaculation may also be related to injury or caused by certain types of medicine. Hormone issues can also lead to this disorder.
Low libido, or also known as a low sex drive, is another common problem in men that can be caused by low testosterone levels, some medication, depression, stress, sleep deprivation and even the effects of aging. Some chronic illnesses can also lead to a low libido.
These conditions can be caused by some environmental factors as well. Loni Anderson, an American actress, said "Impotence is one of the major hazards of cigarette smoking."
One of her campaigns is making more people aware of the dangers, smoking has in store for them.
"Get Hard Stay Hard"
Now that we've considered the impact these disorders have on the male population, we should take a look at getting Hard to Stay Hard – and consider whether this product is worth buying. Since the program is entirely based on an electronic document that can be downloaded after a purchase, it means that the customer will not be requested to consume a drug that may be harmful to their overall health.
Visiting a doctor often results in a prescription drug, like Viagra or Cialis, which increases blood flow to the penis; thus causing the erection of the male user to become harder.
The consequences, however, can be fatal in some situations. These drugs often cause unpleasant adverse reactions in men, which may include mild effects like headaches and irregular heartbeat, but also more severe effects like loss of vision and hearing.
The Get Hard Stay Hard program by Jack Grave helps the male customer avoid using such drugs and rather introduces them to a series of tricks and techniques that they can use to overcome the effects of these common sexual dysfunctions.
The techniques will help the man improve blood flow to their penis and help them boost their libido so that they are always in the mood for having sex with their partner.
In addition to the enhancement in erection and libido, the tricks will also help the user gain better control over their orgasms; thus allowing them to overcome premature ejaculation and last much longer during sex.
Conclusion
The most common sexual disorders that men face today include premature ejaculation, a low libido, and erectile dysfunction.
Advertisement
*All individuals are unique. Your results can and will vary.
These disorders can have a significant impact on their sex lives and may even cause feelings of depression, as well as anxiety during sexual intercourse, which causes the problems to become worse.
Get Hard Stay Hard is an electronic program that provides an alternative solution to drugs and supplements by introducing the user to a series of tricks that effectively improve their sexual function without any side-effects.
You too can get hard and stay hard, by following the program and its interesting suggestions.
View All