In This Review
What is Gres Cacao?
Gres Cacao is a traditional remedy by a Haitian family that allegedly increases penis length and girth in men. According to the formulators, this ointment has been in existence for over two centuries and has helped men all over the globe. Having passed down from generation to generation, this product is claimed to have improved in terms of formulation and effectiveness.
Apart from improving penile length, gres cacao Haiti may treat sexual dysfunctions such as low testosterone, decrease in sex drive, and premature ejaculation. It may also alleviate stress and depression caused by penile size. With its all-natural formula, gres cacao may be a potent male enhancing product worth trying.
How Does It Rate?
Overall Rating: 3.9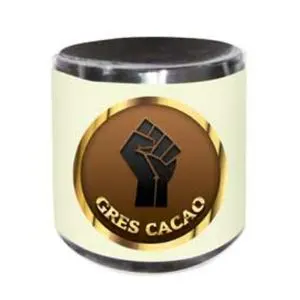 Gres Cacao
Brand Highlights
Gres cacao oil is a traditional penile enlarging product manufactured by a company of the same name, Gres Cacao. The producers are a Haitian family that learned this formula from their ancestors who passed it down to them.
The formula which is over 200 years old is claimed to be as potent as ever.
Gres Cacao is based in Haiti and ships its products to its USA locations in Austin, Brooklyn, and Miami.
Shipping and delivery typically take 3 to 5 business days.
Pros
May improve penile length and girth
May enhance the quality of erections
May increase sex drive and bedroom satisfaction
May boost bedroom confidence and self-esteem
May minimize stress and anxiety
Cons
It is formulated with only one ingredient thus it may be less potent than products with more than one aphrodisiac ingredient
This ointment may work for some males and not others
Some users may experience adverse side effects
There are lots of gres cacao fake products
Results may be seen after a longer period than claimed
---
How Does Gres Cacao Work?
Gres Cacao is an ointment that when applied to the penis may cause lengthening and enlargement. This special preparation melts into an oil and when applied penetrates into the skin, causing the muscle to grow in length and width.
Over time, this product may promote increase in penile size. The manufacturers of this product also discovered a process that makes this product 3 times more potent than similar preparations.
Gres Cacao Ingredients – Are they Safe & Effective?
Pure Gres Cacao
Pure Gres Cacao passed through some processes to produce an ointment that may enhance penile size. Cocoa beans are derived from the Theobroma cocoa plant and are used not only for their luxurious uses but also for therapeutic effects.
In a study published in the Journal of BioMed Research International, cocoa butter supplementation was found to decrease the triglyceride and VLDL cholesterol levels, making it effective in protecting against heart disease.
While there are benefits to consuming cacao products, there is no evidence of its effectiveness on penile length and girth.
Gres Cacao is rich in minerals such as zinc, iron, manganese, and magnesium. The active component of this supplement promotes the increase in testosterone production and inhibits the release of stress hormones that reduce stress and performance anxiety.
Gres Cacao pills contain bioactive steroids which increase the penis size, improve erectile dysfunction, and also promote erection.
---
How Does Gres Cacao Compare with Other Brands?
| Brand | Cost Range | Features |
| --- | --- | --- |
| Performer 8 | $64.99 | Provides massive sexual stamina, firmer and stronger erections, and increases semen volume. |
| Semenoll | $59.95 | Stimulates sexual performance, supports sperm volume, improves ejaculation, and naturally supports fertility. |
| VigRX | $29.97 | Promotes a thicker, fuller-looking penis and provides immediate rock-solid erections |
| Cilexin | $39.99 | Supports sexual health and arousal, improves sexual stamina, and provides harder erections. |
Gres Cacao Video Reviews
Gres Cacao FAQ's
Q: How Are the Customer Reviews for Gres Cacao?
A: Gres Cacao customer reviews on the official website are quite positive. These consumers claimed that they observed exceptional results after using the ointment religiously.
Most of the verified buyers urged other buyers to purchase the product. On the other hand, there were negative Gres Cacao reviews from users that preferred American brands in comparison to this oil.
Q: Does Gres Cacao Really Work?
A: If you are wondering does gres cacao works, the simple answer is, it might. Going by scientific studies, this ointment has the potential to increase penile size. On the official site, there are before and after pictures to prove that it works.
Q: How Should You Use Gres Cacao?
A: According to the gres cacao instructions provided on the company's website, users should start by melting the cacao into the oil. Once applied, pull the penis forward, up, right, left, and down while smoothing the oil until well applied. For each direction, use a minute.
Q: How Much Does Gres Cacao Cost?
A: At the moment of writing, gres cacao costs $29.99. However, it is out of stock on the official website. Luckily, you can also purchase it from gres cacao near my locations.
Q: What is Gres Cacao Return Policy?
A: Unfortunately, this product does not offer a return policy which means once you purchase the product, there is no returning it even if you are not satisfied with the results.
Q: Does Gres Cacao Offer a Free Trial?
A: No, there are no free trials for this product. You can only get to experience this male enhancement product by purchasing it.
Q: What Is The Refund Policy of Gres Cacao?
A: Manufacturer neither have a refund policy, nor provide a free trial of the product.
Q: Where to find Gres Cacao?
A: Gres Cacao male enhancement ointment can be purchased from the official website as well as eBay.
How Does Gres Cacao Rate?
| Feature | Rating | Comment |
| --- | --- | --- |
| Performance | 8 | The product is likely to improve penile length and width and boost sex drive for lasting performance |
| Safety | 8 | Side effects such as palpitations, insomnia, restlessness, and irritability. |
| Skin type | 10 | Can be used by all men |
| Preservatives | 10 | Does not contain paraben, gluten, or artificial fragrance |
Gres Cacao Review – Final Verdict
Gres cacao is a male enhancement ointment that is claimed to work as per some proofs and before and after pictures. This oil is applied to the penis to stimulate length and girth increase. Additionally, it may minimize sexual dysfunctions such as erectile dysfunctions and low libido.
Customers on the official website revealed that the product works as advertised. Reviews on gres cacao Reddit and gres cacao Amazon reveal that there are multiple products under the same name. On Reddit for instance, the royal luxe gres cacao has been faulted for causing side effects such as erectile dysfunction.
In this regard, if you want to purchase the Haitian gres cacao, it is much safer to buy directly from the brand website. This way, you can save yourself from purchasing an imitation of the male enhancement ointment.
On how to use gres cacao, there are some instructions on the website. An extensive version of the instructions can also be found on the product label. With these directions, you are sure to use the product as intended to achieve positive results.
However, this oil contains cacao oil, an active ingredient that does not have scientific backing to prove its effectiveness. And since this is its only ingredient, its overall effectiveness is somewhat questionable. Therefore, compared to other male enhancing formulas, It may not rank well.
Other than that, this formula is not produced in the USA this may not be subjected to important inspections to establish its safety and potency. This could be dangerous as it may cause major side effects.
In addition to these disadvantages, It does not have a money-back guarantee thus you cannot return it if you are not impressed by the results. While this could be because you have to melt this product before use, it still leaves all the responsibility to the consumer who may either like or dislike the product.
Based on these cons, we can say that there are better products out there. Check out for products with potent ingredients with scientific backing. Also, ensure the product is from a reputable brand like Max Vitality to increase your chances of getting good results. Some good male enhancement solutions you can check out our Male Extra, Man 1 Man Oil, and Prosolution Gel.
If you are still up to the challenge of using Gres Cacao, feel free to visit the official website to order. As of now, the product is out of stock but the brand claims that it will be available in a few days' time.
Once you get your hands on your product, consistency is claimed to be the key to good results. In 2 to 3 weeks, the company claims that you will see good results.
Lastly, male enhancement products may only play their role if complemented with a healthy lifestyle. For this reason, ensure to eat healthily and work out regularly. When you do so, only then can you keep sexual dysfunction at bay and enjoy the benefits that male enhancement products have to offer.
With countless male performance enhancement supplements available on the market today it seems impossible to find "the right one." Sexual performance declines naturally as men age, which may contribute to feelings of inadequacy or embarrassment. Male performance enhancement supplements should be based on four key factors: active ingredients, ability to support sexual stamina, enhance arousal, improved* sexual desire and backed by clinical studies.
Below you'll find some of the most effective male performance enhancement supplements on the market today, in our opinion.
Our Top Male Enhancement Choices
Verdict on Claimed Benefits: Below is our summary of the available evidence for the claimed benefits of below mentioned Male Enhancement Products based on the available research: