Fertility Blend for Men Overview
The Fertility Blend for Men is a product made by The Daily Wellness Company that is claimed to help provide important nutrients that can improve* the overall fertility of men. The Fertility Blend for Men is promoted through the official product website and can be purchased through GNC for about $40. This product is said to contain ingredients that have been scientifically proven to improve* the sperm count of men, and the overall health of sperm is also promised to be improved* through the use of this supplement.
How does Fertility Blend for Men Work?
The Fertility Blend for Men is said to help men increase* both the number and quality of their sperm. Therefore, this product's formula includes ingredients that have been clinically proven to increase* the number of sperm naturally produced by the body. Other ingredients in the Fertility Blend for Men are included because of their potent antioxidant benefits; this product is also said to help in the maintenance of proper hormone metabolism. While the benefits of using the Fertility Blend for Men won't be immediately detectable, improved* sperm count and quality should be achieved after taking this formula for at least three months.
Active Ingredients
The Fertility Blend for Men contains Vitamin C, Vitamin E, Vitamin B6, Vitamin B12, folate, zinc, selenium, L-carnitine fumarate, green tea standardized leaf extract, dong quai standardized root extract, rice flour powder, magnesium stearate, and silica.
L-carnitine has been clinically proven to be a crucial component the formation of healthy sperm, and antioxidants like green tea and selenium are believed to help improve* the quality of sperm as well. Dong quai is also credited with helping to improve* overall sperm quality, and zinc said to improve* sperm formation and motility.
Fertility Blend for Men – Pros
A complete list of ingredients is featured online.
There are positive user reviews for this product.
This is an averagely priced item of its type.
Clinical studies have been done on the active ingredients in the Fertility Blend for Men.
The Fertility Blend for Men can be conveniently purchased online.
Fertility Blend for Men – Cons
While a clinical study has certainly been done on the "for women" version of this product, it is not readily clear whether or not such a study has been conducted on the complete Fertility Blend for Men formula; instead, it appears that only studies performed on individual ingredients within the formula have been done.
Purchases might not be endorsed by a money-back satisfaction guarantee policy.
Final Verdict
The Fertility Blend for Men certainly sounds like a promising product. While clinical studies have not yet been completed on in, statements on the official website indicate that such studies are currently being worked on. Additionally, several of the key ingredients in the Fertility Blend for Men have been shown to improve* the overall production of sperm.
Below you will find the most effective male enhancement products being sold today. The ranking is based on crucial factors including active ingredients, benefits offered, affordability and how fast the effects are. Of course, we carefully researched the science behind each product making sure that it is clinically proven to be effective and safe. Ultimately, we were able to determine the overall value of each male enhancement product allowing us to rank them.
Our Top Male Enhancement Choices

Produces Stronger & Firmer Erections
Improves Sexual Stamina & Energy
Enhances Sexual Desire & Arousal
100% All Natural Potent Ingredients
Produces Stronger & Firmer Erections
Improves Sexual Stamina & Energy
Enhances Sexual Desire & Arousal
100% All Natural Potent Ingredients
Produces Stronger & Firmer Erections
Improves Sexual Stamina & Energy
Enhances Sexual Desire & Arousal
100% All Natural Potent Ingredients
Produces Stronger & Firmer Erections
Improves Sexual Stamina & Energy
Enhances Sexual Desire & Arousal
100% All Natural Potent Ingredients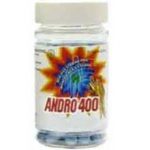 Produces Stronger & Firmer Erections
Improves Sexual Stamina & Energy
Enhances Sexual Desire & Arousal
100% All Natural Potent Ingredients
Produces Stronger & Firmer Erections
Improves Sexual Stamina & Energy
Enhances Sexual Desire & Arousal
100% All Natural Potent Ingredients