ExtenZe Overview
A Bigger penis and better sex is what the male supplement ExtenZe is all about. Product spokesperson Jimmy Johnson has reassured buyers that these pills can increase* penis size by up to 27%, improve* sexual function and that yes, "it is not a gimmick!"
So is ExtenZe really not a gimmick? Or is it too good to be true?
ExtenZe Ingredients
Biotab Nutraceuticals, Inc., makers of ExtenZe, claims that their pills are made from all natural ingredients. The following are some of the key components:
L-Arginine Hydrochloride: An amino acid used in most male enhancement products, its main function is to facilitate blood vessel dilation to promote blood flow to the penis for a more responsive and longer lasting erection.
Korean Ginseng: As a sexual enhancer that is said to boost* energy and endurance levels for a thoroughly satisfying performance.
Tribulus Terrestris Extract: Thought to be effective in building up testosterone levels. This not only means an enhanced* libido, but also an increase* in muscle building for the body builders!
Yohimbe Bark: Taken from a tree native to West Africa, it is an over-the-counter aphrodisiac commonly used to treat* erectile dysfunction.
Gingko Biloba Leaf Extract: A vasodilating ingredient added to increase* blood flow further to the penis, may have a synergistic effect with L-arginine.
Other Notable Extenze Ingredients Include
25 mg Zinc (Oxide): Increased zinc intake will bring not only a further testosterone level boost*, but also increased ejaculatory volume.
400 mcg Folic Acid: One of the essential B vitamins, it is believed to help maintain sexual organ health and fertility.
50 mg Dehydroepiandrosterone (DHEA): A steroid and building block for sex hormones, it helps in boosting erection potency and duration.
Does ExtenZe Really Work?
The key components of ExtenZe prevent the breakdown of nitric oxide, an important component in relaxing the blood vessels to achieve increased blood flow. Other effects include boosting sexual hormone levels and heightening sexual arousal.
Benefits
Increase* in penile size, length and erection duration
Increased libido and endurance
Made of mostly natural ingredients
ExtenZe is classified as a PDE-5 inhibitor, a tested frontline treatment for erectile dysfunction
Users will no longer have to undergo surgery or avail extra gadgets to promote sexual function
A 60 day money back guarantee
Side Effects
Despite ads claiming that ExtenZe is side-effect free, several users have reportedly experienced the following:
Heart palpitations

Increased anxiety and mood swings

Insomnia
Migraines

Allergic reactions
Is ExtenZe a Scam?
Over the last few years, Biotab Nutraceuticals Inc. has faced several lawsuits for false advertisement (exaggerated benefits), fraudulent business practices and unendorsed adverse effects.
ExtenZe Complaints
Several healthy users have complained that taking ExtenZe has caused intense palpitations, body temperature spikes, blood pressure problems, nausea and vomiting. Others have reported manifesting allergic reactions like skin rashes and behavior changes such as sudden violent tempers tantrums.
ExtenZe Consumer Testimonials
"I took this product for 3 months…I had problems urinating. Went to the doctor recently and found that my prostate was enlarged. I'm only 30 years old and according to the doctor that isn't right. He asked if I had possibly been taking hormones, but I have no [idea] what is exactly in ExtenZe. …I just didn't put two and two together until now." Ron
"5 days into Extenze I took my shirt off and looked in the mirror in complete HORROR. My ENTIRE upper torso was covered with hives in front and back. …Not only that, but I was becoming increasingly irritable and borderline [violent] after just the 4th day. The morning wood three days in a row was nice…but clearly the gains did not outweigh the negatives in this instance." Horny goat weedman
Our Review
A thorough glance at ExtenZe's ingredients will tell you that it seemingly has too many good effects. The combination of vasodilators, stimulants and hormones has been proven effective in improving* sexual performance. However, using too much in tandem without medical supervision will put your health at risk. The presence of so many herbs also puts some at risk for allergic reactions.
Specifically, Yohimbe bark is believed by experts to be the main culprit behind many users' adverse reactions.
Bottom line is, while ExtenZe has delivered somewhat its promised benefits, the trade off with all its ugly side effects means it is better left on its shelf.
Below you will find the most effective male enhancement products being sold today. The ranking is based on crucial factors including active ingredients, benefits offered, affordability and how fast the effects are. Of course, we carefully researched the science behind each product making sure that it is clinically proven to be effective and safe. Ultimately, we were able to determine the overall value of each male enhancement product allowing us to rank them.
Our Top Male Enhancement Choices

Produces Stronger & Firmer Erections
Improves Sexual Stamina & Energy
Enhances Sexual Desire & Arousal
100% All Natural Potent Ingredients
Produces Stronger & Firmer Erections
Improves Sexual Stamina & Energy
Enhances Sexual Desire & Arousal
100% All Natural Potent Ingredients
Produces Stronger & Firmer Erections
Improves Sexual Stamina & Energy
Enhances Sexual Desire & Arousal
100% All Natural Potent Ingredients
Produces Stronger & Firmer Erections
Improves Sexual Stamina & Energy
Enhances Sexual Desire & Arousal
100% All Natural Potent Ingredients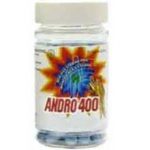 Produces Stronger & Firmer Erections
Improves Sexual Stamina & Energy
Enhances Sexual Desire & Arousal
100% All Natural Potent Ingredients
Produces Stronger & Firmer Erections
Improves Sexual Stamina & Energy
Enhances Sexual Desire & Arousal
100% All Natural Potent Ingredients