Delay Pills Overview
Delay Pills are promised to help prevent premature ejaculation. Formulated from herbal ingredients, Delay Pills are claimed to be ideal for men who wish to "last longer" without the fear of premature ejaculation. These pills can be conveniently purchased through an official product website; a single month's supply of Delay Pills costs about $50, but discounted rates are offered on larger orders of this supplement. Delay Pills are claimed to be clinically proven to help 92% of users. All purchases are backed by a 60-day money back satisfaction guarantee.
How Does Delay Pills Work?
Delay Pills are promised to address to the issue of premature ejaculation in men. Specifically speaking, the herbal ingredients in Delay Pills are claimed to help to regulate the release of certain hormones within the body that trigger ejaculation; when these hormones are released over a longer period of time, premature ejaculation should not become a problem, and men should be able to experience longer, harder erections without ejaculating. Delay Pills are said to act locally on sexual organs or directly on the hormones related to their functioning. Positive user reviews are featured on the official Delay Pills product website.
Active Ingredients
Delay Pills contain Withania somnifera (Ashwagandha), Cnidium monnieri, Tribulus terrestris, Semen cuscutae (dodder seed), Dioscorea villosa (wild yam), Passiflora incarnate (passion flower), Curculigo orchioides (black musale), cardamom, and zinc oxide. While explanations for the purposes of specific ingredients in Delay Pills are not provided on the official product website, some of the ingredients in this product's formula are fairly well known for providing benefits to overall sexual health.
Delay Pills Strengths
There are many positive user reviews for this product.
Delay Pills can be conveniently purchased online.
All purchases are covered by a money-back satisfaction guarantee, applicable for 60 days after purchasing the products.
A list of ingredients is featured online for Delay Pills.
According to the official product website, studies have been done on this product.
Delay Pills Weaknesses
This is a relatively expensive herbal supplement.
Final Verdict
Overall, Delay Pills sound like a decent option for combating the issue of premature ejaculation. Purchases are backed by a money-back satisfaction guarantee policy, and this policy somewhat counterbalances the relatively high cost of the pills. Over 90% of Delay Pills users are reported to have had positive results while using this product, and Delay Pills users are also told that after using this supplement for a certain period of time they should no longer have to take it, as their problem will be
Below you will find the most effective male enhancement products being sold today. The ranking is based on crucial factors including active ingredients, benefits offered, affordability and how fast the effects are. Of course, we carefully researched the science behind each product making sure that it is clinically proven to be effective and safe. Ultimately, we were able to determine the overall value of each male enhancement product allowing us to rank them.
Our Top Male Enhancement Choices
Produces Stronger & Firmer Erections
Improves Sexual Stamina & Energy
Enhances Sexual Desire & Arousal
100% All Natural Potent Ingredients
Produces Stronger & Firmer Erections
Improves Sexual Stamina & Energy
Enhances Sexual Desire & Arousal
100% All Natural Potent Ingredients
Produces Stronger & Firmer Erections
Improves Sexual Stamina & Energy
Enhances Sexual Desire & Arousal
100% All Natural Potent Ingredients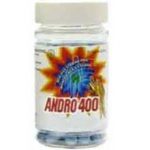 Produces Stronger & Firmer Erections
Improves Sexual Stamina & Energy
Enhances Sexual Desire & Arousal
100% All Natural Potent Ingredients
Produces Stronger & Firmer Erections
Improves Sexual Stamina & Energy
Enhances Sexual Desire & Arousal
100% All Natural Potent Ingredients
Produces Stronger & Firmer Erections
Improves Sexual Stamina & Energy
Enhances Sexual Desire & Arousal
100% All Natural Potent Ingredients
Produces Stronger & Firmer Erections
Improves Sexual Stamina & Energy
Enhances Sexual Desire & Arousal
100% All Natural Potent Ingredients