Are Thin Lips Unattractive?
Big eyes, long hair, a straight nose, and full lips – definition of a beautiful woman.
When it comes to lips, are fuller lips the only accepted type of lips among women that are considered attractive? Certainly not, lips can be thin and still look sexy, but only if they look good. Dry, chapped or cracked thin lips will not only make you look unattractive but will also make you look older.
However, there are many women with thin lips who, despite having soft nice lips, want to have fuller more luscious looking lips. They desire them so much that they are even ready to go for surgeries.
The good news is that there are many ways to plump up your thin lips – nonsurgical ways. There are many products, home remedies and lip treatments that can help you get plump lips.
What are The Causes Of Thin Lips?
You may be born with thin lips, but if you don't take proper care of them you will cause them to become even thinner; lack of attention even makes fuller lips look thin. A few factors that can cause lips to become thin are:
Dehydration
Too much exposure to sun
Habit of pursing or puckering
Extreme weather
Smoking
Aging
All these factors contribute to reducing collagen in your skin and lips. Collagen is a protein, which is naturally present in your body.
Collagen helps keep the skin elastic, full by constantly making new skin cells. It strengthens your skin, giving it volume and prevents it from sagging.
Thin Lips Vs. Full Lips, Which Is Better?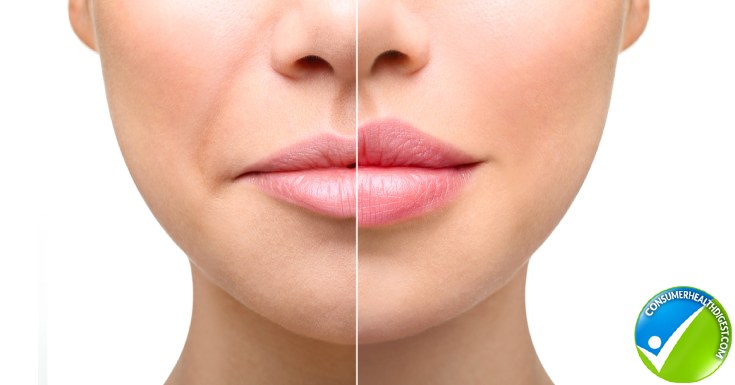 Lips can have a great impact on how you look. According to research, your lips represent your personality.
Unfortunately, the harsh reality of lips is that fuller lips are considered to be more beautiful and sexy as compared to thin lips.
Because of this woman with thin lips do everything in their power to get more luscious looking fuller lips.
The important thing is that no matter what kind of lips you have, you must take good care of them because full or not if your lips are cracked and dry they will look bad.
Ways to Plump Up Thin Lips
Are thin lips bothering you? You can stop worrying because there are plenty of simple ways to make them fuller.
It won't be a wise choice to get needles into your lips or going through painful surgeries when there are easier and safer ways to plump up your lips. Let us enlighten you with a few tips and tricks.
1. Lip Plumper
Your thin lips problem can easily be solved with a lip plumper. Various cosmetic brands have come with a product specially for the purpose of making thin lips look plumper.
The best thing about lip plumpers is that they use natural ingredients that act as skin irritants and when applied on your lips mildly irritate the skin of your lips increasing their blood flow and making swollen and fuller.
2. Outline
Lip liners can also be very helpful if you know the trick. Take a lip pencil and apply it just a little outside your lip line. Do not go too far because that will make you look silly and fake.
After applying the liner you can fill your lips with a nice shade of lipstick. This way your lips will appear to be plumper.
3. Stinging
Ever used a menthol-flavored lip balm and felt the cool and stinging feeling, well they also increase blood flow in the lips and make them fuller.
If you don't have allergy problems you can also add a little cinnamon oil in your lip balm.
Cinnamon is known to increase circulation of blood in applied area and it can give your lips the pout you are looking for.
3. Moisturize
Exposure to the sun or extreme weather conditions suck out the moisture from your lips leaving them dry and often wrinkled.
Dry skin loses its volume and shines so don't ignore your lips, keep them moisturized by using lip balms or petroleum jelly to keep them in good shape because dry and wrinkly lips can look extremely thin.
4. Exfoliate
Exfoliate means removing dead and dry skin off the surface of your skin to bring out the fresh and healthy layer.
Exfoliating your lips can also help to give them a fuller look. You can make a gentle scrubbing mixture for your lips at home by mixing sugar with olive oil or honey, baking soda in water.
Massage your lips softly with the mixture for a few minutes then wash it off and apply petroleum jelly at the end to keep your lips moisturized to get soft and smooth lips.
5. Makeup Tricks
There is no denying the fact that makeup can do wonders. Trick to fuller lips with the help of makeup is to use a lip liner and two lipsticks of a lighter and darker shade of one color.
Blend them in a way that the shade becomes lighter as you go towards the inside of the mouth.
You can also use a lip gloss to make your lips appear fuller. You can also apply a base of matte lipstick and then cover it up with a transparent gloss to get the fuller lips to look.
6. Colour Choice
If you have thin lips then be careful while choosing the color of lipstick. Darker colors do not go well with thin lips pick lighter shades. Lipsticks in pink, peach or beige are ideal.
One more thing, try to avoid matte shades, glossy and shimmery lipsticks are what you should be looking for if you want a fuller look.
Thin Lip Treatments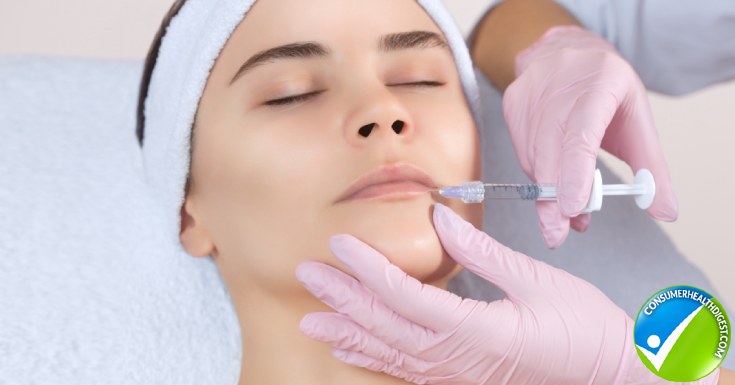 If you have tried all the above-mentioned ways to make your lips full and still are not satisfied, then there are medical treatments you can turn to.
Dermal fillers are very popular for making old wrinkled skin and thin lips look smooth in full. Syringes are used to inject them in the skin.
They basically are smooth gel made up of hyaluronic acid, a substance which is naturally present in our skin.
This gel is carefully injected just under the skin in the tissue to give volume and youthful look. The effect lasts for six months. Popular brand names working to make lips smooth and full through this procedure are as follows
Restylane
Juvederm
Belotero
Best Treatment for Thin Lip
Best treatment for thin lips is the one that involves natural ingredients, such as lip plumpers. They contain useful natural ingredients that can give you satisfying results in no time.
Surgeries are not only risky, but also extremely expensive, but if you still want to go for a surgical procedure then collagen injections, fat injections or drafting can be useful methods to give you plumper lips for a longer period of time.
Read Also: How To Make Your Lips Plumper And Fuller?
Conclusion
Beauty is a trait desired by everyone without exception. Most of the women measure themselves on the scale of general perceptions, which say fuller lips make them more appealing. This makes women, who are not naturally born with full lips, long for them.
If you are not pleased with your natural thin lips, worry not, because now you have plenty of natural, medical and surgical methods to help you get that perfect pout you have been wishing for.
View All