Although itchy lips are an extremely common occurrence, it doesn't mean that one should not try to remedy it or figure out what has caused it. Itchy lips may be a signal of a more serious disease. It is best to be prepared and to figure out what itchy lips are, what causes it and what remedies are available to you.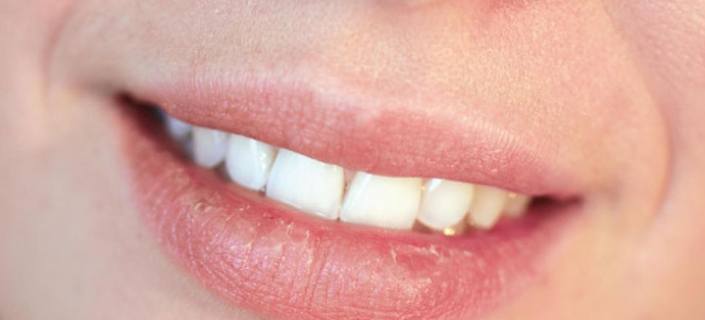 What is Itchy Lips?
Itchy lips are exactly what you think they are. They are inflamed, usually red and itchy. They cause a whole lot of discomfort and are caused by different things and factors.
What are the Symptoms of Itchy Lips?
The symptoms are usually as follows:
Red lips
Swollen and red lips
Dry and scaly lips
Hives on either side of the lip
What are the Causes of Itchy Lips?
Itchy lips are caused by all different kinds of factors. One of the following may be the reason for your itchy lips.
Weather: A sudden change in climate may result in itchy and inflamed lips.
Allergy: This is one of the most common reasons for itchy lips. Allergies to food such as peanuts may cause your lips to swell up and start itching. Another possible culprit could be your own lipstick or lip gloss. You should always be careful when choosing lip products such as lip glosses and lipsticks since the ingredients in certain lip products can cause allergic reactions which will then, in turn, make your lips dry and flaky. This is also called contact dermatitis. This occurs when irritants in your lip products adversely affect the health of your skin.
Vitamin Deficiency: A deficiency of Vitamin B can lead to itchy and dry lips.
Insect: A bite from an insect like an ant or a sting form a bee may be the reason your lips are so darn itchy.
Infection: An infection that leads to itchy lips usually develops into a cold sore and maybe in more serious cases, stem from herpes. These cases usually call for antibiotics.
What are the Home Remedies to treat Itchy Lips?
Listed below are a couple of home remedies that will soothe your itchy lips and even heal them.
Hydrate daily. Don't forget to drink lots of water to keep your body hydrated. Hydration usually brings with it dry chapped lips. Water not only keeps your body hydrated but it will also keep your lips moisturized and healthy looking. It is also important to drink more water during the winter times since the weather is a little bit harsher during this period.
Eat Healthily. You should always be careful when it comes to the kind of food you take in or in this instance the type of food that you don't take in. A deficiency of B vitamins can trigger dry lips. A good way to ensure that you are getting enough B vitamins in your system is by always opting for unprocessed foods since these are jam-packed with this vitamin. Also, in the book on Biochemical, physiological, molecular aspects of human nutrition, it has been stated that meats such as turkey, tuna and liver are also rich in B Vitamins.
Apply Aloe Vera to the affected area. Applying aloe vera several times in the day will relieve you from the discomfort of itching.
Avoid your vices. Avoiding drinking and smoking until your lips feel better is probably best since these usually dry your lips out which will only worsen the situation.
No biting. Simple habits such as habitually biting your lips can also be detrimental to the health of your lips. You see, saliva is rich with enzymes that are supposed to aid in your digestion, having these enzymes come in contact with your lips a little bit too often will cause them to dry out. Doctor Oz (of Oprah fame) also recommends having family members periodically check on you when you are sleeping since some people also do this without even noticing it in their sleep.
Don't Lick Your Lips. Stop the licking! Stop it right this instant! lip licking your lips can dry out your lips even more than they were before you started licking them. The enzymes in your saliva are there to aid your digestion. When these enzymes come into contact with your sensitive lips, this, in turn, makes your lips drier and more sensitive.
You May Also Like – Chronic Pimple On Lips
Final Verdict
Itchy lips are usually caused by different factors. What is important is that you figure out the cause for your itchy lips in order that you can remedy it as quick as you can. Itchy lips may usually seem like a normal occurrence or annoyance but this does not mean that it cannot or is not a sign of a more serious problem. Always be vigilant when dealing with itchy lips. We hope this article has helped you in any way possible.
View All