Fashion and beauty trends change all the time. One day, it is considered trending to wear a short, dark dress, combined with dark makeup, and the next day you would rather be considered part of the modern trend when you wear a long dress and a lighter makeup variation. There are, however, some particular trends that continue to be present even as other trends come and go.
The lusciously plump lips of Angelina Jolie are one trend that has been on the minds and beauty lists of millions over the last few years. Women often spend hundreds of dollars – sometimes even thousands – to help them achieve "plumpy" lips (source).
Although some injectable lip plumpers, such as collagen injections, claim to give women instant gratification, the results often look unnatural, overly obvious, and often lumpy or uneven.
Many women have opted for particular types of surgical procedures (injectable lip fillers) to help them achieve the desired "plumpiness", but there are many disadvantages and even potential risks involved with undergoing plastic surgery. For this reason, many people do search for alternative options that they can utilize without having to go under the knife.
Lip plumper has become one of the most popular alternative options that women utilize in the modern world to help them achieve that perfect Angelina Jolie lips, without having to go through any type of surgical procedure.
In this post, we will dig deeper into lip plumpers. We will consider how these products work, why you should consider using them instead of going through plastic surgery, consider some popular ingredients that are used in these products, and take a look at what lip plumper is ideally used for.
Additionally, we will share with you some of the top-rated lip plumpers that are currently available on the market, giving you the ability to instantly "plump" up your lips, with no knives or cuts involved.
Best Lip Plumpers of 2023
We have covered all of the essential factors that you should know about lip plumpers, including how they work, what particular ingredients make them work so effectively, and considered both the pros and cons associated with the use of these products, it is time to share some of our favorite lip plumpers that are currently available on the market.
We have tried and tested over 30 different lip plumpers, and know that quality, as well as effectiveness, plays a vital factor in your decision-making process. In the end, we came up with five particular lip plumpers that have the ability to give you a Kylie Jenner lip-look, without causing you to undergo any type of surgical approach or having to obtain an injection to achieve your desired results.
Ladies looking for lip plumper they can buy will be happy to learn about the Beverly Hills MD Anti-Aging Lip Enhancer. This lip plumper is one of the most popular ranges of lip balms on the market today.
Available in 3 shades, this Anti-Aging Lip Enhancer developed by Beverly Hills MD is designed to boost the lips volume and plumpness.
This antioxidant-rich lip enhancer restores damage and protects the lips from environmental factors such as pollution and UV radiation. They are also said to have anti-aging properties since they reduce the appearance of wrinkles around the lips.
It contains ingredients that can keep the lips moisturized, hydrated, and healthy. The active ingredients Hyaluronic Acid Spheres, Crithmum maritimum, Ceramides, and Grapefruit Oil
This product is available for purchase on the manufacturer's official website as well as a few other online stores. The price of one tube is $31.99 on the official website. Some consumers say it's a bit pricey for a single tube, but it's a high-quality product that does a lot more than simply gloss your lips.
Learn more about Beverly Hills MD Anti-Aging Lip Enhancer here.
First on our list is Idol Lips, a celebrity lips system that aims to provide the general public with a simple, yet effective solution to achieving that Kylie Jenner plumpiness that so many women desire in the modern-day. The product claims to provide instant effects that provide you with sexier lips that look fuller.
The product will start to produce impressive results in just a few seconds after you have applied it, and it is extremely easy to apply. There is no need to inject any substance into your lips, and you are not required to undergo any type of surgery – simply open the cap and apply, then you are ready to go about your daily life.
Idol Lips come in conveniently small containers, which can easily be carried with you, no matter where you go. Take this lip plumper with you to work, when visiting the beach, when you go on a holiday, and even when you are about to go buy some groceries. No matter where you are, you can apply this product without any problems, and achieve effective results soon after the application.
Idol Lips has been formulated with some of the most effective ingredients when it comes to lip plumpers. The ingredients include Hydrogenated Polyisobutene, Glycerin, Jojoba Oil, Candelilla, Mango Oil, Butylene Glycol, Sweet Almond Oil, Shea Butter, Ozokerite Wax, Cyclopentasiloxane, Squalene, and Tribehenin.
Learn more about Idol Lips ere.
Second on our list is City Lips, a lip plumper by City Beauty. This is a relatively affordable lip plumper that has been designed by a trusted brand in the beauty industry. City Lips feature a paraben-free formula that provides a two-in-one functionality – the product acts as both lip plumper and a lip gloss. This means the user gets more value for their money since the product combines two items that are often purchased separately.
City Lips is available in a number of different colors. One of the most popular options is a clear solution that does not cause any color changes to the lip. Colored options include:
Tinsel Town
Los Angelips
Nude York
Sun Diego
Tokyo Kiss
Orchid
Holly
Plum Spring
The purpose of this lip plumper is not only to provide an fuller and more plumpy look, but also to minimize the appearance of wrinkles and fine lines. The product is free from ingredients that commonly cause people to experience irritation in the area where the plumper is applied, making it more appropriate for a larger number of users.
Learn more about City Lips here.
Next up is a somewhat confusing product, yet one of the most effective and affordable options on our list. When you consider the name of the product (Too Faced Lip Injection Extreme), one would think that this product includes injecting a substance into your lips.
Fortunately, no injection is needed – the aim of the product is to provide similar effects as to what can be achieved through an injection that is utilized to boost the volume of the lips. The product promises to provide the user with longer-term results than other options on the market, and also claims to offer results from the very first use.
The product includes a clear gloss, providing a light-reflecting effect that offers an enhanced level of plump to the overall appearance of your lips. Additional ingredients offer a boost of moisture and hydration, making the lips appear smoother as well.
The product has also been designed to last longer on the lips – while many lip plumpers wear off after just a few hours, the Too Faced Lip Injection Extreme has been designed to last for an extended number of hours instead.
Learn more about Too Faced Lip Injection Extreme here.
Those individuals looking for lip plumper they can buy on a smaller budget will be happy to learn about the Sexy Mother Pucker Lip Gloss. This product can be picked up for just $10. As the name of the product suggests, the Sexy Mother Pucker Lip Gloss primarily acts as a lip gloss, adding shine and shimmer to the lips, while also making it appear fullers and more voluminous.
This product comes with a unique proprietary blend of ingredients, called the SuperFillTM Lip Plumping Formula. The SuperFillTM Lip Pumping Formula contains tiny spheres that have been designed to expand. Additionally, a combination of plant oils provides further benefits, such as enhanced moisture.
Learn more about Sexy Mother Pucker Lip Gloss here.
Carmex is one of the most popular ranges of lip balms on the market today. The brand has a number of different products in its range, from a classic medicated lip balm, to lip balms that help to protect the lips against oxidative stress, environmental exposures, and cold sores. Carmex lip balm products contain a variety of all-natural ingredients to ensure maximum efficiency, while also minimizing the risk of experiencing an adverse reaction.
Some of the ingredients included in this brand's lip balms:
Aloe Vera plant extract
Avocado extracts
Candelilla Wax
Beeswax
Cocoa Butter
Caprylic Triglyceride
Colloidal Oatmeal
Cranberry Seed Oil (Cold Pressed)
Vitamin E
Safflower Seed Oil
Meadowfoam Seed Oil
All of the products in the Carmex lip balm range is more affordable than most other products on the market that can act as lip plumpers. While not primarily promoted as lip plumpers, these products are known to help improve moisture, hydration and the overall appearance of the lips, as well as contribute to a fuller look. The lip balms from this brand are also available in different flavors, including Watermelon Blast, Mixed Berry, and Sugar Plum.
Learn more about Carmex Lip Balm here.
What Causes Thin Lips?
Some women inherit thin lips and think that they are stuck with their genetic misfortune. More commonly, women with normal lip fullness throughout most of their lives begin to see their lips loose shape and fullness as they age. One reason that women experience loss of lip fullness and firmness is environmental factors. Although most women understand that sun protection is a daily must for their faces, many forget that their lips need the same, if not more protection.
Lips are more prone to sun damage over time since they are covered by a thinner layer of skin that is much more sensitive than other skin surfaces on the body. When lips are left unprotected, the collagen and elastin that give lips their shape begin to break down.
Also, just as the facial skin can lose its shape and firmness over time, lips are just as sensitive to the aging process as the rest of a woman's skin. When women age, their body begins to slow the production of natural collagen and elastin causing the connective tissues in the skin to slowly break down.
When this happens, the skin begins to look saggy and loses its firmness. Because of this, as women age, their lips also begin to look thinner and do not possess the same pouty, full look as they once did. Their lips may also feel less firm, lose color, and wrinkles may form on the lip line.
Do Lip Plumpers Work For Thin Lips?
Fortunately, the cosmetic industry has created a more convenient solution to the problem of thin lips. Topical lip plumpers are easy, safe, and provide an instant solution to thin lips (source). When lip plumpers are topically applied they give women plumper, fuller, sexier pout.
Lip plumpers work in a few different ways to help women achieve fuller lips. Most lip plumpers contain ingredients that help regenerate skin cells more quickly giving lips a smoother, more youthful look. They also help stimulate collagen production giving lips a fuller look naturally.
High-quality lip plumpers use a mild stimulant providing a tingling sensation upon application creating increased blood flow to the lip area. This provides instant plumping and adding color to your lips (source).
The Science Behind Lip Plumpers: How Do Lip Plumpers Work?
There are two primary ways in which lip plumper may work – many of the top quality lip plumpers on the market today will combine both of these approaches and working actions in order to provide the user with a more effective method of plumping up their pout.
Ingredients – One of the most effective methods that provide a plumping effect for the user's lips is by utilizing certain ingredients that may help to stimulate blood circulation in the lips. There are numerous ingredients that can be used for this purpose. When blood flow to the lips is increased, the lips may appear fuller; thus giving the user that "plumpy" effect that they desire so much.
Gloss Factor – Another relatively effective method that some lip plumpers utilize is by including a gloss factor. There are a variety of ingredients that can help to add a gloss to the lips. The gloss will improve light reflection from the lips, which is beneficial for making the lip appear fuller and more "plumpy".
While each of these particular actions of improving the plump factor of the lips works well individually, those products that combine both of these factors are often more effective in providing the user with the results they desire – which, ultimately, would be to mimic that perfect plump that Kylie Jenner has been flaunting for the past few years.
Understanding the basics of how lip plumpers work is important, as this will help you better understand the particular products you are buying, and also understand whether or not the product may be effective in helping you achieve the look you desire.
Current scientific evidence shows that lip plumping products may plump lips instantly, have long-term effects, reduce fine lines and wrinkles around lips and most importantly contain quality ingredients.
While these products are becoming increasingly popular and are available at multiple retailers, there is a lack of clinical studies to evaluate the efficacy, longevity, and safety of the lip plumping products.
What is Lip Plumper Used for?
Lip plumpers come in many different forms, which make these products a particularly versatile category in the beauty industry. There are different uses for these products, depending on what you need.
For some people, lip plumper is just that – a product that they apply to their lips to help stimulate blood flow and collagen production and to make their lips appear fuller. For other people, there may be more to the application of lip plumper than simply making their lips more plumpy.
Many lip plumpers include a gloss factor that helps to make the lips appear glossy. As explained previously, the gloss is often added to help improve the fullness factor of the lips, primarily by altering the reflection of light that shines on the lips.
In these cases, the lip plumper will not only be a product to be used to plump up your lips but will also second as a lip-gloss product. Some of these lip-gloss lip plumper products also include a color option, which can cause a semi-lipstick type of look on the lips.
Some brands have also introduced lipstick products that contain ingredients that help to provide similar effects as a lip plumper. In such a case, the lip plumper can be used as part of your daily makeup routine – instead of applying regular lipstick, you would rather apply the two-in-one product that acts as both lip plumper and a lipstick.
What are the Benefits of Using a Lip Plumper?
Individuals who use lip plumper is exposed to the particular benefit that they can mimic, at least in part, the particular beauty trend that was made popular by celebrities like Kylie Jenner and Angelina Jolie.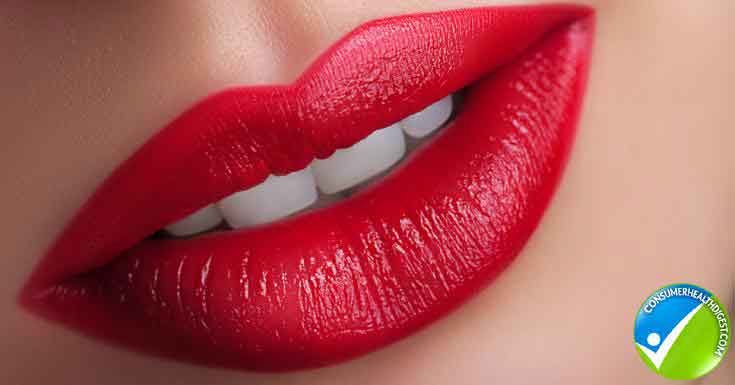 In addition to the fact that a plump factor can be achieved, you are also given several extra benefits that also need to be taken into consideration.
Choosing to opt for lip plumper over undergoing plastic surgery to add more fullness and volume to your lips mean you are not going to expose your lips to the risky and invasive procedures involved with plastic surgery.
Side effects – The side-effects associated with the use of lip plumper is usually mild and does not hold the same possible dangers that a person may be exposed to when they undergo a more invasive procedure, such as plastic surgery or injections.
Cost – The costs associated with the purchase of lip plumper is much lower than what it would cost a person should they choose to opt for an injection to add more volume to their lips, or a surgical procedure to make the lips more voluminous. Lip plumper usually costs below $100, while the other options can cost well over $1,000.
The Secret Ingredients Behind Lip Plumpers
When choosing a lip enhancement product the most important aspect is the ingredients used in its formulation.
There are many different ingredients[2] that can be used in a lip plumper. The particular ingredients utilized will usually be listed on the container of the product.
The ingredients will depend on how the product has been designed to work – lip plumper that only acts as a gloss will have different ingredients than lip plumper that helps to boost blood flow, stimulate collagen production and act as a gloss at the same time. Many lip plumpers will also contain ingredients that help to boost hydration of the lips, which is also beneficial when it comes to boosting the volume and fullness of the lips.
Some lip plumpers contain more effective ingredients than others.
Hyaluronic Acid (HA) is a potent ingredient contained in some lip plumpers. HA, used in the medical community to help patients heal more quickly, helps women quickly generate new, strong cells when applied to the lips (source).
Peptides are also proven ingredients that can help women turn over new cells and boost collagen production.
Ingredients that are effective in producing instant plumping and increasing natural color are Cinnamon Oil, Pepper Extracts or Benzyl Nicotinate. It is also important to pick a product that has moisturizers like jojoba oil and Vitamin E so that lips stay soft and hydrated.
Although the number of choices on the market may seem overwhelming, it is important to realize that whatever product you choose, you should make sure it contains the ingredients that will give you the desired effect.
Lip plumpers can often be divided into two major categories when looking at the ingredients. The majority of lip plumpers on the market tend to include a variety of chemical ingredients that help to increase the vasodilation of blood vessels, which results in larger-looking lips through better blood flow and larger blood vessels.
Many ingredients that cause a "glossy" look are also chemically produced. On the other side, you get a range of products that are rather produced using a variety of natural ingredients instead of chemical substances.
Common natural ingredients used in lip plumpers include caffeine, camphor, peppermint and cinnamon. Some products may also contain cinnamon oil, cayenne pepper extracts, or capsicum pepper extracts. All of these ingredients are known to effectively stimulate the plump factor of the lips, causing a stimulation of swelling in the area.
Palmitoyl oligopeptide is sometimes added to lip plumpers to help stimulate the natural production of collagen in the lips, which may help to reduce the appearance of wrinkles in the area and also help you achieve fuller-looking lips.
Does Lip Plumper Have Side Effects?
Even though lip plumpers are excellent for boosting the plump factor of lips, and the working action behind these products is usually very effective in achieving the results, it should be noted that some individuals may develop adverse reactions when using such a product.
The most common type of side-effect that may result from the use of a lip plumper product is an allergic or sensitive reaction. There are different types of reactions[1] that may occur when applying a lip plumper product, such as:
Contact Leukoderm
Allergic Contact Cheilitis (A type of Eczematous Cheilitis effect)
Irritant Contact Cheilitis (A type of Eczematous Cheilitis effect)
Contact Urticaria
Pigmented Contact Cheilitis
Note that the term "Cheilitis" refers to inflammation or swelling that occurs within your lip. Some ingredients that may cause an individual to experience such an adverse effect following the use of lip plumper include Ricinoleic Acid, Almond Oil, Hydrogenated Castor Oil, Oleyl Alcohol, Propylene Glycol, Lithol Rubine BCA, Propyl Gallate and Benzophenone-3. When you do experience an allergic reaction when applying this product, wash the product off your lips and take an antihistamine.
In the future, you may want to avoid using the particular product – you could still switch to another lip plumper product if you wish, just compare the ingredients of your current product and the other options on the market to identify ones you might not be allergic to.
Conclusion
Lip plumpers are an amazing investment that will safely help you achieve a fuller, firmer lip and give you a sexy smile that will light up the room.
Ever since Jennifer Lopez created the trend of the plumped-up lips, women have been striving toward this look. Kylie Jenner certainly renewed the interest women had for this look and made it more popular than it was ever before.
Many women think that they can only plump up their lips by opting for plastic surgery, but modern-day beauty products have provided us with alternative options that are more affordable and, fortunately, less invasive. The most popular option on the market today, used to provide a plumping effect on the lips, would be the use of lip plumper.
These products are extremely easy to apply – simply open up and apply, and they are able to provide you with instant results.
**This is a subjective assessment based on the strength of the available informations and our estimation of efficacy.
*Result may vary. If you are pregnant, nursing, have a serious medical condition, or have a history of heart conditions we suggest consulting with a physician before using any supplement. The information contained in this website is provided for general informational purposes only. It is not intended to diagnose, treat, cure, or prevent any disease and should not be relied upon as a medical advice. Always consult your doctor before using any supplements.
Disclosure of Material connection: Some of the links in the post above are "associate sales links." This means if you can click on the link and purchase an item, we will receive a commission. Regardless, we only recommend products or services which we use personally and/or believe will add value to our readers. We are disclosing this in accordance with the Federal Trade Commission's 16 CFR, Part 255: "Guides Concerning the Use of Endorsements and Testimonials."