Do you suffer from neck and/or upper back pain? Are you interested in escaping from such problems and resuming normal, everyday activities? If your answer to either one of these two questions is yes, all you have to do is keep on reading.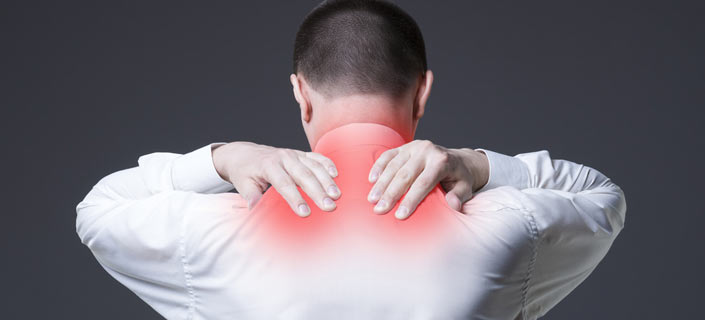 In the paragraphs below, you will be able to discover an amazing back pain relief exercise, as well as other exercises that can help you get rid of the pain and associated symptoms.
Neck and Upper Back Pain
Neck pain and upper back pain are some of the most common types of pain experienced by the people. Even if we try our best to avoid these types of pain, we're unable to avoid them all the time. Around 80% of the Americans are likely to go through back pain at least once in a year, according to the study.
Talking about the neck pain, around 45% of the workers are affected with neck pain as per the study. This must have given you a hint of how common back pain and neck pain really is.

People also ask
Top 10 Exercises to Relieve Your Neck and Upper Back Pain
Some people may give you a suggestion to take a rest while others may give you a suggestion to take a medicine.
However, one of the best ways to get rid of your pain is with the help of exercises. The study shows that mild exercises can even help older adults to reduce their pain.
1. Static Back
The first exercise on the list is static back. It's a very popular exercise that helps to place your head and your shoulders in the same plane, which will help in relaxing your neck and upper back muscles. Here is the full video that will show you how to do this exercise.
2. Static Extension Position
This exercise may seem a bit strange to you because this exercise demands your head to come forward.
However, keeping your head forward with locked elbows and your shoulders collapsed together, your shoulder girdle is being unlocked. It greatly workout your shoulder, forearms, and wrists. Just hang on and you will see the worth of this workout.
3. Dumbbell Shrug
The seventh exercise on the list is dumbbell shrug. This is a very simple exercise, and there is no need to have heavy dumbbells to do this exercise. This exercise targets your upper back muscles.
Advertisement
*All individuals are unique. Your results can and will vary.
It relieves your pain and also makes it stronger. Here is a video to help you do dumbbell shrug correctly.
4. Static Wall
This exercise extends your thoracic back against the hard surface on the floor, which relaxes your upper back and neck muscles.
In addition to your neck and upper back, this exercise also workout your lower leg. Here is a full video to show you how to do this exercise correctly.
5. Child Pose
Child Pose allows your body to relax. It reduces your fatigue, stress, and anxiety. This pose stretches your ankles, shoulders, hips, and spine, which helps in reducing your neck and back pain. Here is a complete instruction to do this exercise.
6. Sitting Floor
This exercise helps to put your spine and shoulders at the correct place by activating your shoulders and upper back muscles.
7. Head Stretch
This exercise gently stretches your neck muscles to relieve your neck pain. To do this exercise, you need to sit with a straight back at first.
After sitting on the floor, you should slowly put your hands behind your neck and bring your head forward. Bring forward your chin to your chest area and maintain this position for a while.

People also search for >>
8. Frog
The frog position makes you feel great and releases your inner thigh and groin muscles. Take a deep breath while you're in this position to feel the effect of this position on your entire body. It relaxed your neck, jaw, and upper body muscles.
9. Reverse Fly
Reverse Fly is another exercise that can significantly reduce your chronic neck pain. This exercise strengthens your upper back; improve your upper body movement and posture.
10. One-Arm Row
The final exercise on the list is a one-arm row. These exercise workouts your entire back (upper, middle, and lower back) and strengthen your triceps and chest muscles.
See More: Top 10 Severe Lower Back Pain Relief Treatments To Consider Today
Advertisement
*All individuals are unique. Your results can and will vary.
Conclusion
The exercises listed in the above section of this article can be done by the people of every age group and gender. You can experience a significant decrease in your pain if you keep on doing regular workouts.
Furthermore, the study shows that regular exercises can prevent lower back pain.
Isn't it really awesome? Add these exercises to your fitness routine and do them on a regular basis to reduce your pain and strengthen your back and neck muscles. In a case of serious neck or upper back pain, it's better to consult your doctor.
And, remember, the back pain relief exercise or exercises should be performed on a regular basis, in order to improve the symptomatology experienced.
See Also – How To Prevent Back Pain? These Exercises Will Help!
Image Credits
Feature Image: shutterstock.com
In-Post Image: shutterstock.com
View All