Q:
I have had RA since 2011. I take two naproxen a day (not regularly), but only one if the pain is not bad. My doctor wants me to use methotrexate or start using injection drugs. However, I am allergic to these medications, I am afraid of the side effects. Also, these are for life once you start them. What do you think?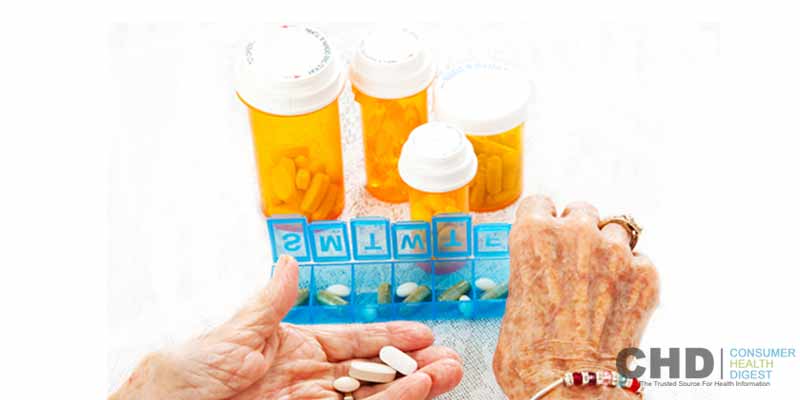 Expert Answer
One of the symptoms of rheumatoid arthritis is pain. Most patients who have rheumatoid arthritis are faced with pains that are always ongoing. The frequent pains usually make the person affected to feel depressed. Most rheumatoid arthritis medications tries to relieve pain but not all of them are successful.
Medications that are commonly used for treating rheumatoid arthritis include:
Corticosteroids. These drugs help in reducing* pain, inflammation and also help in showing the rate of joint damage. These drugs are usually injected directly to the affected joints especially if the affected person has a single inflamed joint. Its effects are usually noticed rapidly and the effects last from two weeks to months but this depends on the symptoms severity. Examples of corticosteroids that are usually used include: methylprednisolone (medrol), prednisone (lodoctra). Even though these medicines are effective in treating acute symptoms, using them for a long period of time can result to other complications such as diabetes, muscle weakness, weight gain, round face, cataract, osteoporosis, glaucoma, thinning of the skin and high risk of bruises

Corticosteroids are usually recommended when the non-steroidal anti-inflammatory drugs (NSAIDs) are not effective.

Disease modifying anti rheumatic drugs (DMARDs). DMARDs are not effective in treating pain but they help in slowing down the progression of the disease and prevention of permanent joint damage and other tissues. Examples of DMARDs include sulfasalazine (Azulfidine), hydroxychloroquine (plaquemit), leflinomide (Arava), methotrexate (rheumatrex, trxall), and minocycline (Minocin Dynacin)
Non-steroidal anti-inflammatory drugs (NSAIDs). These drugs are effective in pain relief and also reducing* inflammation. Examples of NSAIDs include Motrin, COX-2 inhibitors, and Advil. Even though they are effective in treating pain, using them for a long period of time and taking them in high doses can lead to complications such as kidney problems, high blood pressure, stomach bleeding, gastric ulcers, heart problem, ringing in ears (tinnitus), liver damage, and high risk of bruising
Immunosuppressants. These drugs help in reducing* damage to good tissue. Example of immunosuppressants includes adalimunab (humira), infliximab (remicade) and enbrel. Tumor necrosis factor-inhibitors (TNF-alpha inhibitors) help in reducing* pain. Taking them for a long period of time can result to other complications such as blood disorder, congestive heart failure, lymphoma, demyelinating disease and infection at the injection site
All these drugs can help you get relieved from pain but the best way to treat* the pains is to understand it so that you can know how to deal with it.
Rheumatoid arthritis can result to a number of pains such as:
Exacerbation of pain. This pain is usually made worse by emotional state. This is mostly caused by stress
Acute pain from inflammation. This pain usually comes with flares
Joint damage pain. This pain results from joints that have been damaged by rheumatoid arthritis. This pain can occur even when your arthritis is inactive
Many people who have rheumatoid arthritis experience these types of pain. Some of the medication used in treating rheumatoid arthritis might not work or can have side effects therefore the best way to get relieved is by coming up with pain management skills, getting a cognitive behavioural therapy or biofeedback and also learning how the pain works, what causes it and what it means. Pain management plan can be helpful when you start experiencing pain. There are several things you can do to manage pain. These include:
Avoiding stressful situations so that you can relax your mind. Meditation can be helpful in such instances. Meditation is a skill that can be learnt
You should ensure you take your medication on schedule. You should not wait until pain gets worse for you to start taking medication
Use massage or heat or cold to reduce* pain. These treatments can help in providing a quick relief in cases of mild symptoms
Don't focus on pain. Engage yourself in activities that you enjoy. This helps in keeping you busy and thinking of something else
Cognitive behavioural training can also be helpful in managing your pains. This training can help you avoid negative thoughts. It can be practised personally after a psychologist and other mental health professionals have taught you the methods.
Get involved in exercises. Engaging yourself in physical activities can help your joints to feel better. These are some exercises you can do even when you are in pain. You should discuss this with your doctor before commencement of the exercises so that you can know what kinds of exercises are best for you.
Eat a healthy balanced diet. You should avoid unhealthy food and some lifestyles such as smoking and taking a lot of alcohol.
Counselling can also be helpful in the management of your pain. Pain from rheumatoid arthritis can cause depression making the condition even worse. You should get counselling from a health professional which can help you in getting a relief.
Taking a positive approach towards rheumatoid arthritis can help in relieving your pain.